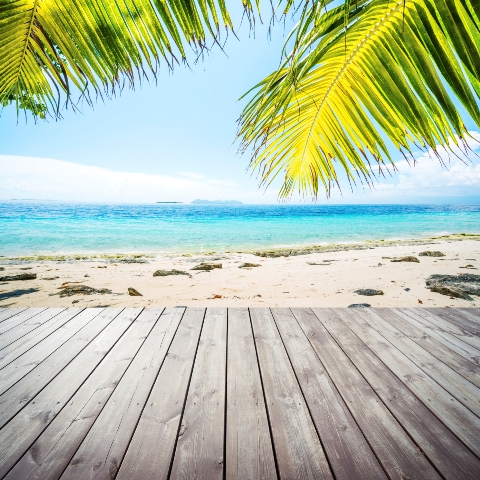 If walls could speak then no doubt the stylishly decorated ones of this villa on the fashionable Balearic island of Ibiza would have much to reveal.
Our future king, the Duke of Cambridge, has holidayed there with wife Kate in 2006, and celebrity neighbours include George Michael, Kate Moss and Naomi Campbell, whilst its owner, Gary Goldsmith is famous for hosting parties at the Maison Bang Bang, named after banging house music.
The four-bedroom villa is located near Cala Jondal, one of the trendiest parts of Ibiza, site of some of the most fashionable beach clubs - Blue Marlin and Jamanga - handy for the airport and also the nightlife of Ibiza Town.
Goldsmith - Kate Middleton's uncle and a self-made businessman - bought the villa several years ago for £3m and it now boasts a large infinity pool, outdoor bar with DJ booth, sauna, spa, outdoor gym and tennis court. Staff accommodation and parking for 20 are also included within the eight-acre grounds.
The villa was put on sale in February for £6m and is renting for £12,000 to £21,000 a week (rentibizavilla.com) until it sells. The price tag is not unreasonable for this spot in Ibiza - and there is apparently a shortage of high-end homes in prime locations - but clearly not everything gets snapped up straight away at this level.
Whilst one cannot argue that its location is not superb, the interior might not be to everyone's taste - one journalist has referred to its "Austen Powers meets EastEnders" décor and many buyers in Ibiza seek a very minimalist, almost blandly neutral, style: lots of white and glass and maybe natural stone/marble.
But one big upside for buyers and second-home owners in Ibiza: British Airways have confirmed they will be flying twice a week from City airport throughout the winter (Thursdays and Sundays), making weekend trips viable, and improving the historically poor airlift to the island out of season.
Read here about what you can buy from £100k to £10m in Ibiza - or search here for properties currently for sale on the island.