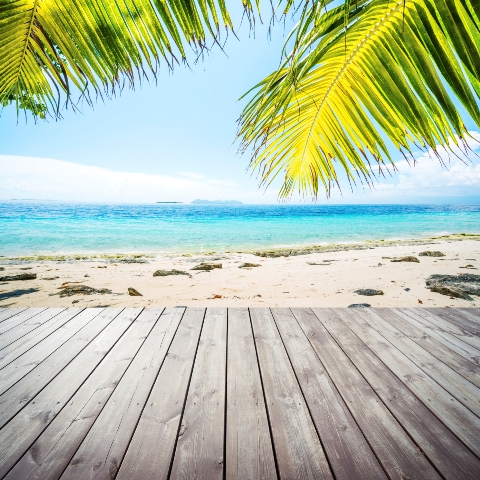 When it comes to Turkish property, many people automatically think of the country's beautiful Mediterranean and Aegean coastlines in the south-west. Yet, it's the dynamic city of Istanbul, straddling Europe and Asia, that offers the best opportunities for both capital appreciation and rental returns for investors, rather than homes for lifestyle buyers, right now.
Although not the country's capital - that's Ankara, further east - Istanbul is Turkey's largest city and its historical, cultural and business centre. It is attracting migrants from the rest of the country (and overseas) at a great rate. In the three decades to 2010, the city's official population jumped from 2.7 million to 13 million - yet many estimate the true figure to be more than 15 million. Many of its inhabitants are under 30 and settling in the fast growing commuter towns that spread out 25km from the old centre, built on the sites of former shanty towns. Many international companies tend to use Istanbul as the headquarters of the Europe, Middle East and Africa region for its geographical location and receptive business culture. And the Turkish government's success at reducing debt and hyperinflation paved the way for strong GDP growth.
Then there's also the role of demographics: thousands of young Turks are now moving out of the family home in their twenties and thirties to live independently before marriage, which they didn't do 20 years ago. While the infrastructure of the historic core of the city is groaning under this rapidly expanding workforce (and thousands of tourists and business travellers), which means the traffic is regularly cited as the worst in the world, the new areas to the west are vast high-rise construction sites - one of 5,000 units - trying to keep up with demand.
PriceWaterhouseCoopers say that Istanbul (along with Warsaw and Munich) are the new hotspots for property investors in Europe; and new-build prices in Istanbul have risen by an average of 13 per cent per annum since 2010, according to data from Gyoder (Turkey's Association of Real Estate Investment Companies). Agents report Middle Eastern investors buying 100 apartments or more at a time.
"They really admire the city and are desperate to buy in the city," says Serkan Yurek, of the Anglo-Turkish company myvillaturkey.com. "Recently, one of my investors bought 200 apartments at $60,000 (£37,800) each, and just a month later the same apartments cost $80,000 (£50,400)."
Janet McGovern of the UK-based Knight Knox paints a similar picture. "Prices are literally going up every six weeks on off-plan projects, because demand has gone up so much since the Turkish market opened up to Middle Eastern buyers this summer," she says. "We're finding people really want properties in the main commuter districts of Bahcesehir, Esenyurt, Beylikduzu, which can all be reached by the regular Metrobuses [which run in special lanes into the city centre]."
Not everyone wants to buy off-plan buy-to-let apartments aimed at lower-to-mid-level income locals on the outskirts, though, and Cameron Deggin of Place Overseas is keen to offer some advice to anyone considering investing in Istanbul. "Be careful about all these fast growing satellite cities promising steep capital growth and 'guaranteed rentals' or other such tempting sounding gimmicks," he counsels. "Bear in mind that there is so much land in Istanbul that it is expanding up to 100km each side [from Silivri in the west to Tuzla in the east], so there will never be a shortage of it. The next project may well undercut yours by 20 per cent. In October, the Turkish government reclassified a whole lot of agricultural land which will be bought by developers and result in yet more projects. My tip would be to buy in prime central locations - if you can afford to do so."


Prime central areas on the up
By prime central areas, he means the Beyoglu district - the main shopping/entertainment hub, especially the sub-area of Taksim, which is popular with tourists and undergoing much regeneration.
Istanbul was named the European Capital of Culture in 2010, and many more city-break visitors are expected to flock to one of Istanbul's two international airports following the city's appearance in the latest Bond movie, Skyfall. "I think Taksim is a bit like Islington 20 years ago, with an arty community moving in to live in listed buildings renovated into luxury apartments," Deggin says. "It's half the price of Nisantasi [an exclusive residential area with high-end shops more akin to Knightsbridge]."


Take Taksim...
After owning a couple of investment properties in Islington, north- Londoner Altan Halil bought a fourth-floor apartment in Taksim for £80,000 three months ago. He's spent £15,000 renovating it, which has increased its market value to £110,000, and is hoping to rent it out furnished for £80 a day, or 3,000 Turkish lira (£1,050) a month.
"I think Istanbul is such an exciting city - you can feel there is so much going on," says the 52-year old, who runs a B&B in France's Massif Central. "This area is central and well-connected, and popular with tourists. I bought it after looking for four days - the process was simpler than buying somewhere in either the UK or France."
If you want an investment ready for letting immediately, Place Overseas are selling flats in the "Apartman" luxury block of ten one-bedroom units ideally located in Taksim, 20 minutes from downtown Sultanahmet (the old city) from £215,000. They typically rent for £1,500 a month, or €300- €400 (£240-£320) per night to tourists/business travellers. "This is entry-level luxury Taksim, with walking distance to central locations and ideal for modern city living," says Deggin. Three of the ten are still for sale.
Another step up are two-bedroom duplex fully furnished suites within the five-star Rixos Elysium hotel, in Taksim, from £380,000. This global hotel brand has 80 per cent occupancy on this site, and owners will get 90 per cent of the €250-€300 (£200-£240) per night charged to guests staying in their apartment/suite. You can also buy an apartment in a beautiful historical building, such as an elegant, high-ceilinged 260m2 two-bedroom apartment, formerly owned by the Italian Consulate, for £480,000. The 117-year-old fl at needs about £75,000 of modernising, but it has lovely original features, views of the Bosphorus and would rent for around £3,235 a month, according to Esra Dundar of Place Overseas, the agent. Alternatively, in Galata, the trendy district next door to Taksim, there's a beautifully restored and fully furnished 19th-century two-bedroom apartment, often used for film shoots, available for £620,000 (also Place Overseas).


Bosphorus waterfront
For traditional grandeur in historical Istanbul, it is hard to beat a yali, one of the waterfront holiday homes built on the banks of the Bosphorus since the 19th century. There are more than 600 of these, lining both the European and Asian sides of the great strait, but they don't come cheap, because now it is forbidden to build within 500m-600m of the sea.
You can pay up to £100 million for a lavish waterfront Ottoman-era mansion, but £5 million-£7 million is more typical, although sometimes you can get apartments within subdivided yalis for about £1.5 million. There's one available for $3.75 million (£2.36 million), with 550m2 of living space, including three bedrooms and three receptions and a small garden, through Place Overseas.
These are more lifestyle than investor sales, but still of much interest to international buyers, especially Russians and Middle Eastern UK residents, according to Bilfer Budak, of Leggett's new Turkish arm. "We have had 5,000 hits in three weeks on a £13.7 million four bedroom yali, owned by the chairman of Fenerbahce football club," says Budak, who is setting up an Istanbul office, following the level of demand.
Bebek, on the European side, is a lovely cosmopolitan enclave, characterised by swanky yachts moored on its waterfront. "I think it's a bit like South Kensington, with its chic bars, hotels and restaurants," says Julian Walker of Spot Blue. "I haven't got any properties for sale there right now. Yalis are hardly ever on the open market, as Istanbulers are coy: if your property is openly for sale, it's assumed that your business is in trouble."


High-end Istanbul: Nisantasi
Between Taksim and Levent (the main business district) is the upscale area of Nisantasi, which has the largest community of foreign residents after the Beyoglu/Taksim area. Part of the Sisli district, it's centred around four main avenues, has the city's most expensive shopping (with world-famous brands such as Armani, Gucci, Vivienne Westwood and Gap) as well as nightclubs, restaurants and high-end hotels such as the W Hotel.
"It's the number-one area for business people, who ask specifically for this location," says Ilker Yolcu, one of Place Overseas' Istanbul agents. You're going to need to pay a premium, though, with an entry-level two-bedroom apartment costing around $440,000 (£277,300), providing a reasonable rent of £1,300- £1,400 a month; or a duplex three bedder costing $650,000 (£409,600).


Commuter towns
Budak warns British investors about going for the avalanche of off-plan projects on the outskirts unless they are sure of the developer's background. "There are so many small companies out there after a quick buck from the unwary, so do seek independent legal advice. We are focusing on completed ones."
One being built by Dumankaya, one of Istanbul's longest-established developers, is Modern Vadi, a 1,200- unit development in Bahcesehir, which is more accessible than some new towns. It consists of blocks of high-rise "affordable housing" plus shops, a cinema, pools, café and a playground. There are also schools, supermarkets and a hospital - all 40 minutes from Taksim by Metrobus. One-bedroom units cost £41,730, while two-bedders cost £66,000 (if you pay cash) and will rent for £415 a month, according to the developer, who also says 65 per cent of the project has sold in eight months.
These sorts of sales prices and rentals theoretically give yields of more than 10 per cent per annum, but 7-10 per cent is more reasonable, according to Turkey investment specialists, such as Property Venture. "This compares with Istanbul city-centre yields of 3-4 per cent, because property prices are that much higher," says Property Venture's Louise Reynolds. She is selling 62m2 one-bed apartments in Esenyurt (south of Bahcesehir) for €60,000 (£48,200), with completion due in December 2013.
Also in Esenyurt, www.myvillaturkey.com are selling 43m2 one-bed apartments for £38,682, within a new residential complex of five 32-storey towers, with a shopping mall, pool and sports courts. Completion is due in 2014. "It's within 6km of seven shopping malls, six universities and seven hospitals," says Serkan Yurek of the agency, who suggests 8-10 per cent yields are reasonable, even without any "rental guarantee" packages. He says other new communities where investors are buying are Sefakoy, Gunesli and Beylikduzu, with other grand projects in the pipeline to the west: there's the canal project (opening up a new canal through the European side); plans for a huge new theme park 5-6km from Esenyurt; and on the Asian side, plans for the world's fourth longest bridge, linking Istanbul and Yalova.
Although most international investors opt for the European side, the Asian side is where demand is moving, according to Julian Walker. It's also where Jennifer Lopez has reportedly bought a new-build - in Atasehir. "A new financial centre is planned there, and it's going to be better linked to the European side by a new bridge and a tunnel," says Walker. Spot Blue are selling 82m2 one-bed apartments for £214,783 in a mid-rise complex in Acibadem, five minutes from the Bosphorus Bridge on the Asian side, which attract local professional tenants at around £947 a month (yields of around 5 per cent). Leggett are offering a restored four bedroom house with garden, pool, and views of the Bosphorus Bridge in Beylerbeyi, for £1.26 million.
There are big schemes galore, but how they will all fare after Istanbul's boom remains to be seen.