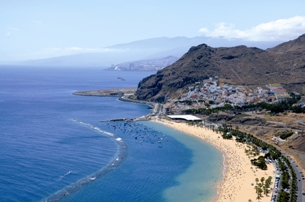 Actually, the south-west corner of Tenerife, which is where resorts such as Los Cristianos, Playa de las Américas and the inland villages are home to a year-round population of British sun-worshippers. The island has been a Brit-favourite since the 1970s, beloved for its year-round warmth, frequent direct flights and reasonably priced properties.
The island is the largest of the Canary Islands, sitting in the Atlantic off the coast of Morocco, but part of Spain. It includes Spain's highest mountain, the still technically active volcano Mount Teide, all 3,718 metres of it, looking down over a wide variety of resorts along the 65km of beaches that make up around a quarter of its total shoreline.
Not just sea, sand and sangria
Tenerife has a population of just over 900,000 people, with an additional five million tourists arriving each year. In recent years, like other Spanish islands, Tenerife has worked hard to attract a less boozy clientele than the 18-30-year-old crowds which originally made its fortune but damaged its reputation. The tourist offices now highlight the natural beauty of the mountains, Mount Teide, the laurel and pine forests, banana plantations, and whale and dolphin-watching adventures.
Alongside the man-made attractions of golf courses, zoos and waterparks, specialist holiday companies offer mountain biking, hiking, climbing and diving trips, with amazing features such as La Masca, a canyon that's so narrow that in places you can touch the sides, continuing for three miles before arriving at a gorgeous isolated bay. And when you do want a beer and a bit of Brit culture, it's not far away.
The British connection
Research by Tenerife Property Shop towards the end of the property boom in 2006 put the number of British owned properties in Tenerife at 42,000, with around 8,000 British people who have taken out Spanish residency. That's a fairly small percentage of the population, but many thousands more come to escape the British winter without registering.
The British presence is especially felt in the south-west corner of the island, with Playa de las Américas and Los Cristianos the most popular areas, and a swath of lovely golden beaches, with restaurants and beach bars serving English breakfast in the morning and showing Barclays Premier League football matches in the evenings.
Where to live
For a permanent move or early retirement: try Chayofa, a little village of housing developments, two to three minutes by car from the tourist centre but with nice restaurants and shops. It's higher up from the coast, so a little cooler and greener. San Eugenio Alto is popular due to its tremendous views and position just five minutes' drive from Las Américas and Los Cristianos. El Duque is a chic new development, the face of new, classy Tenerife and a real five-star build.
For younger families and holiday homes: Your best best is Las Américas and Los Cristianos, because that's where the main buzz and the beaches are. A property here will also be easier to rent out, and will suit a family as the kids get older and want to start partying. Costa Adeje is a good compromise, part of Las Américas but more family-orientated.
For the best expat scene: the town of Adeje is a great cosmopolitan hub, with more than 70 nationalities. There are many expats in Las Américas and Los Cristianos, and Costa del Silencio is popular too, though slightly less attractive. Many other British people choose to buy further out in the countryside, with small farmhouses (fincas) a popular choice, offering the chance to have a little parcel of land for crops and chickens, perhaps.
Authentically Canarian: there are many more lovely villages inland from the tourist hotspots that seem a world away from the excesses of the coast, with properties that are older, but larger. The most attractive are Valle San Lorenzo, San Miguel, Vilafl or and Los Menores.


Getting there
There are no shortage of flights to Tenerife, with most major scheduled and charter airlines offering year round flights from all over the UK, including easyJet and Ryanair. The flights takes around four hours, and generally costs from £50 each way if booked in advance. From Tenerife South airport, the trip to the southern resorts takes less that 30 minutes.


Climate
The Romans knew the Canaries as the "fortunate islands", for their year-round mild climate. Tenerife's climate varies, however, with snow on Mount Teide and more rain on the north-west coast than elsewhere. The south-western coast has about the best climate. Winter temperatures are 18ºC to 20ºC in the daytime, and 12ºC to 13ºC at night, with low chances of frost. Summertime maximum temperatures are around 24ºC to 26ºC, and 18ºC to 19ºC at night. Rain is rare in the summer months, mainly falling from November to February with occasional deluges.


Property market
Agents report a reasonably buoyant property market in Tenerife, especially at the cheaper end of the market. Prices dropped 25 per cent over the past two years, but there are lots of cash buyers taking an interest now, fed up with earning so little interest in the banks, perhaps.
Although Spanish banks have an inventory of older, repossessed properties to sell, there are some new developments attracting buyers, too, such as Leonardo da Vinci in Los Cristianos, which has a few one to three-bedroom apartments left. Costa Adeje is a five-star area, and Baobab is a luxury development within it, with some modern and beautifully designed apartments overlooking the sea. It's been attracting buyers from as far afield as China.
As a general rule, the entry-level budget for a two-bedroom townhouse is €170,000 (£136,000) for a good-sized property that you could live in all year, reasonably close to the attractions.

"It's a much safer, healthier place to bring up children"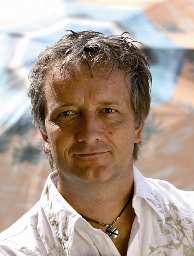 Joe Cawley (47) author of More Ketchup Than Salsa: Confessions of a Tenerife Barman.

www.joecawley.co.uk
I came over here with my partner, Joy, and brother to open a bar and escape the fish giblets of Bolton fish market, where we used to work. We imagined it would be like being on holiday with our own beer on draught, happy people surrounding us, the beach on the doorstep… Fortunately, ignorance was bliss, as it was a stressful few years in a small, hot kitchen.
When we sold the bar nine years later, we were going to go back to Bolton. We had already sent our furniture, when we looked at each other and said: "What the hell are we doing?" So we got the furniture back and stayed. We now live in a little village up in the hills, called Acojeja, and we have two kids aged eight and ten, at the local Spanish school. They're bilingual, like two little walking, talking, translation machines.
We think this is a much safer, healthier place to bring up children. I managed to get the book published in 2006, and now make a living as a freelance writer here, having built a reputation as "Our Man in Tenerife", and the local expert on the Canary Islands.
I spend a lot of time island-hopping. The sequel to More Ketchup Than Salsa comes out in October. I very rarely go down to the bars and nightlife of Playa de las Américas now – too old! But I go down to the beach with the kids, and we have barbecues and pool parties, and I play football in a five-a-side team that's like a mini United Nations.