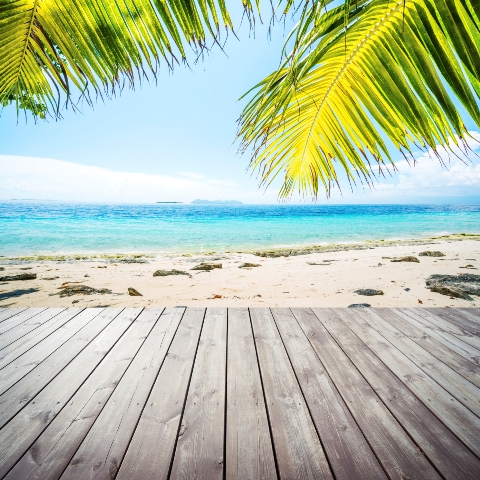 In this difficult financial climate, theres a lot to be said for low-risk investments that deliver a reliable return and a place to spend your holidays. Apart-hotels could be just the ticket...
Apart-hotels are the ideal property purchase if you want a hassle-free investment that pays a regular fixed return without all the responsibility that comes with being a landlord. When you invest in an apart-hotel project, the property you buy is taken on by a hotel management company and used by paying hotel guests. As the owner of the property, you receive a fixed amount of annual rental income from the hotel management company.
An apart-hotel property could be an apartment, townhouse or villa. Choose where you buy with care and, as well as generating income for you, your investment should gain in value, making you a healthy capital gain if and when you decide to sell.
Compared to other investment options, apart-hotels are attractive for a number of reasons. Rental yields can be high with the right combination of location and an effective hotel operator who ensures high occupancy levels and profitability. And unlike with buy-to-let properties, owners dont have to deal with bad tenants, long vacant periods and maintenance costs all of these are taken care of by the hotel management company. A final advantage is that most apart-hotel schemes allow owners to use their property for a week or two each year at no extra cost, of course.
In principle, hotel property investments are a good idea and there are high yielding opportunities out there for clever investors, says John Scott, a director of hotel investment property specialist, Asset Property Brokers.
Its easy to see why buying into apart-hotel resorts is becoming a popular choice for overseas property investors. But before you sign on the dotted line for your investment, make sure you read our tips for choosing the right resort.
Location is everything as with buying a home and there are some key questions you should ask yourself when choosing your development. Is the location right for the type of market it is attracting, such as business people and/or tourists? If tourists are the market, is the source diverse (which will lower your risk)? Is the resort dependent on one particular country for tourists and, if so, how well is its economy doing? Is the resort easy for tourists to get to? What are the local attractions for tourists? Is there an oversupply or deficit of rooms in the local area?
Check that the development will actually appeal to its target market and offer an attractive environment with must-have facilities. For example, holidaymakers will want swimming pools, a spa and gym, golf courses, bars, restaurants, childrens facilities and even a private beach. On the other hand, to satisfy business clients, the resort will need conference and internet facilities, as well as leisure facilities.
Look at the track record of the company chosen to operate the hotel resort. How are the other projects it manages performing? Ideally, your hotel management company will be a respected name in the industry, such as Sheraton, Raffles or Intercontinental. Theres no reason why you cant ask the developer for testimonials from investors at other apart-hotel resorts. If investors at other projects have benefited, your investment is also likely to perform well.
Check prices for apart-hotels next to the guaranteed rental yield. In some locations, such as London, New York or Tokyo, entry prices are very high, while yields can be comparatively low.
A good operator will have the business expertise to ensure high occupancy rates and to make your room, apartment or villa profitable. Find out what occupancy rate is predicted for a new development, and check the rates of existing projects. Ask about contracts with major tour operators for future bookings. Also seek confirmation with the tour company.
Clarify operating costs on your room, apartment or villa investment. The operator should clearly state any deductions for management and other operational fees from the earnings your property generates.
Check the viability of a resort by examining any other income streams it might have that will complement its holiday facilities, for example, events and conference facilities. The more variety, the less the risk to you as the investor.
Is the nearest airport served by a limited number of airlines? Most good hotel operators will have thoroughly analysed the business case for their project. However, in the present climate, when airlines are going bust, make sure the destination is accessible via an airport that serves a large variety of routes run by many airlines.
The Philippines
Blue Coral Resort and Spa is a hotel project in the Philippines that guarantees returns starting at 13.4 per cent for the next five years.
The five-star beach resort, located on Mactan Island, offers 140 properties, ranging from studios for 59,000 to three-bedroom poolside villas for 170,000. Facilities will include a wellness spa, gymnasium, swimming pool and casino, among other attractions. The resort, managed by Continent Hotel and Resorts, has secured a five-year booking with top South-East Asian tour operator, Oriental Spirit. As a result, an 80 per cent occupancy level is guaranteed, which, on a rolling five-year contract, should provide returns of 13.4 per cent to 19.5 per cent, depending on the property type. Up to 60 per cent financing is available through a major Philippine bank.
The developer behind Blue Coral Resort and Spa is Paradisya Land. This Philippine firm has a highly successful track record in creating major new tourist destinations.
Mactan Island is a popular tourist destination, which numbers among its many attractions fine white sand beaches, reef diving and great golf courses. From its international airport, South-East Asias major cities are only two to four hours away, while direct flights are provided to San Francisco, Vancouver and Los Angeles.
One sign that the Philippines are on the up is that one of property magnate Donald Trumps companies is part of a group that is to invest $1 billion in a luxury leisure project in the country. Furthermore, tourism in South-East Asia is growing faster than anywhere else in the world, which is mainly driven by economic successes such as Taiwan, Malaysia and Hong Kong. The Philippines have particularly benefited from this source of income, in addition to visitors from the USA and Australia.
Find out more at www.assetpropertybrokers.com
Case study
I invested in Isla Margarita
Like many Brits, Susan Nienaltowski, an operations manager from Waterlooville in Hampshire, has become disillusioned with the investment options offered by UK banks in the current economic climate. After looking for alternative ways to grow her savings, she cashed in her bonds and used the money to buy into an apart-hotel project on Isla Margarita in the Caribbean.
Susan has bought a two-bedroom, two-bathroom apartment with a large balcony at the Caracola Beach and Spa Resort in Nueva Esparta. It cost her 136,220 (123,000). Properties at Caracola Beach and Spa Resort will be managed by the Geneva Hospitality Group. Owners are guaranteed a seven per cent rental return for ten years.
Susan chose Isla Margarita as it is the only Caribbean island outside of the hurricane belt and she could see its potential as an up-and-coming destination.
It seemed like a very good deal, says Susan. There is guaranteed rental income and also, should I choose to, it seems a popular area to own a property and so I could sell if I wanted to.
Susan is open-minded about the investment potential of her Isla Margarita purchase, but then she has been wise enough to reduce her exposure to risk. I decided to spread my investment between two properties and am also purchasing an apartment in Egypt, she reveals. It remains to be seen whether I shall make money from my investments, however it has been an exciting undertaking and I am looking forward to visiting my property.
Find out more at www.EmergingEarth.com.
---

This article was published in the March 2009 issue of A Place in the Sun magazine. To order a back issue call +44 (0) 20 3207 2920 or to subscribe click here.