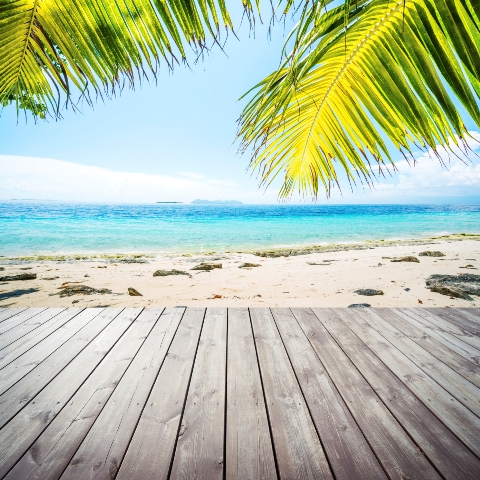 Natasha Caine, the only child of actor Sir Michael Caine and his wife Shakira, has left behind her modelling and London IT girl days to turn her attention to property development and interior design. The 35-year-old, who lives in south London, has found second home in Uruguays glitzy resort of Punta del Este dubbed the St Tropez of South America where she and her husband, Michael Hall, CEO of the Obsidian Group, are working on a new development of luxury villas.
How did you discover Punta del Este?
Michael, my husband, has been going there with friends in winter, which is when the place comes alive, since he was a teenager. Then he took me there for Christmas a few years ago and I loved it. Out of season its very quiet, then overnight it explodes. It has a similar climate to Cape Town, so winters are warm. Its safe, relaxed and unspoilt, perfect for horse-riding along the beach and through the pine forests. Its where the South American jet-set go to party, but its not fl ashy. It has more of a shabby chic feel.
What are you building there?
Villalagos is 13 villas which start at 1.25 million on a 225-acre site in Punta Piedra, between the beachfront neighbourhoods of La Barra and Jose Ignacio. Each house is around 6,000 square metres and set on a private plot of 12-17 acres, surrounded by lakes, orchards and fruit and vegetable gardens. Its like having your own mini-farm, or as they call them in Uruguay. You feel as though youre in the middle of the countryside, yet youre right next to the ocean. Ive - interior designed the properties theyre open-plan with glass walls that open onto large courtyards and infinity pools. Weve kept one for ourselves to use as a winter retreat.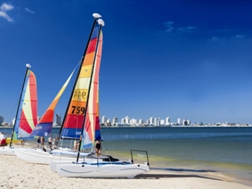 Is this your first property?
No, I've bought, renovated and sold properties in west London for years. I redesigned our two-bedroom maisonette in Great Titchfield Street in central London with marble-effect white walls and a huge glass wall leading out to a zen garden, which recently sold for over the asking price of 1.1 million. My parents and I lived in Miami in the late 1990s, and Ive been helping them decorate their new apartment there, too. It has a wrap-around decking terrace overlooking South Beach. My dad and I are big walkers, so we often walk along the sand for miles. Hes not the sort who could sit in a villa in Tuscany for months hed go nuts!
Has your dad been to Punta del Este?
Not yet, but were taking my parents and my half sister Nikki there for the first time this winter. I think theyll love it. My dad has a strong attachment to the weather, buzz and action of Miami, and its not dissimilar. Punta del Este is a long journey from the UK its a 13-hour flight to Buenos Aires, a 40-minute flight to Montevideo then an hours drive so Miami is a good halfway meeting point.
Do you seek his advice on property?
My dad has a keen eye for property. He has always bought well, including his flat at Chelsea Harbour, which has gone through the roof. Were a very close-knit family and if the three of us are in the back of a cab, or sherbet dab, well often talk in Cockney rhyming slang using our normal accents. My dad will ask Have you got any sausage meaning cash and my mother or I will give him some change and say: Heres some rifle!
Words: Zoe Dare Hall
Pictures: Getty