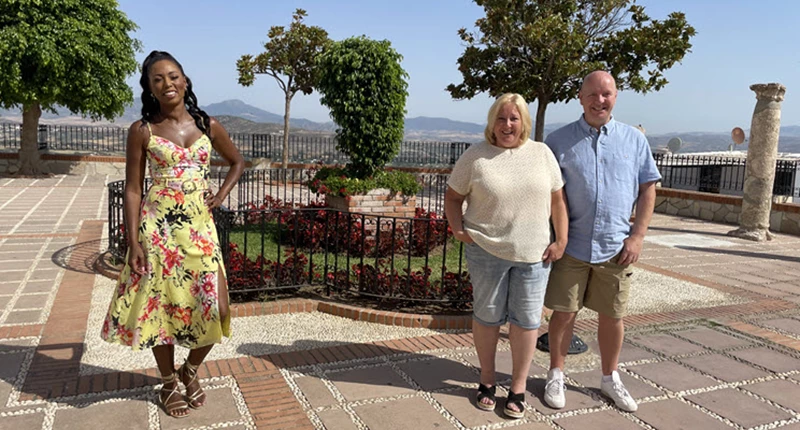 "It's great – we call it our little palace."
Engineer Stephen Aspin and wife Helen have four grown-up children and were seeking a holiday home on Spain's Costa del Sol. In July 2022, they went out to film with Leah King looking for a one-bedroom property with a budget of £100,000 in the buzzy Costa del Sol resort of Benalmadena. The show concluded with them, in the face of a lot of demand, offering to pay the asking price of of £101,500 for property number five. And then?
Well it was all pretty smooth, and we can report no nasty surprises or deal-breaking issues here. The purchase went through and completed in September of last year and they've had to do relatively little to their new Spanish holiday home. "We've put in air conditioning," says Stephen, 58, who says that knowing a bit about such things helped them get a 'bit of a deal' and with this year's scorching temperatures it's no doubt proved a canny move. "We've also got a new sofa bed and we plan to change the colour of the doors which we don't like."
They've made the most of their home too. "We've been out for a week in January this year, a week in March, a week in June," says Stephen from their home in Lancashire. With both of them still working they won't be spending more than four or five weeks there a year yet – Helen, 51, is an account manager – but they are hoping in the long term to spend more time out there.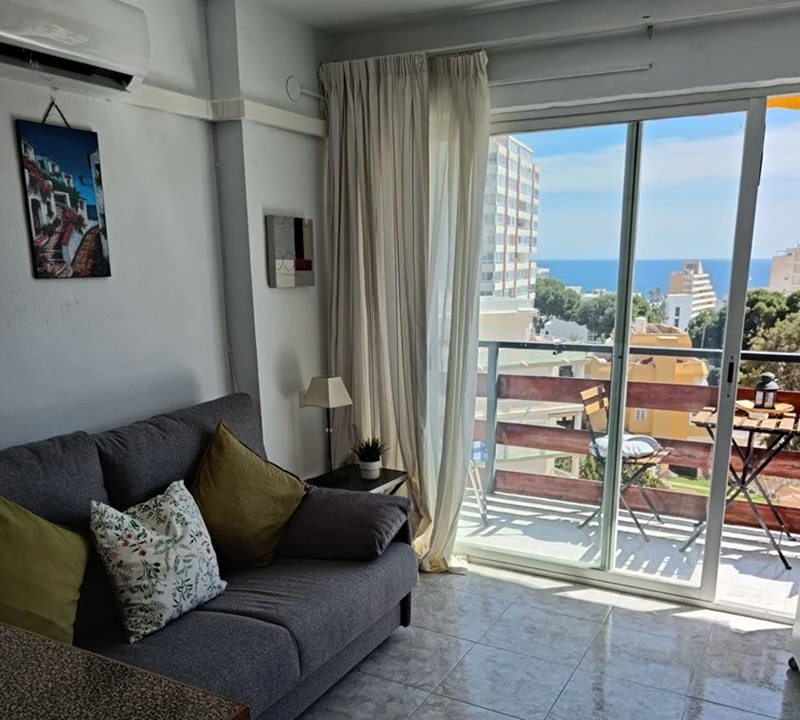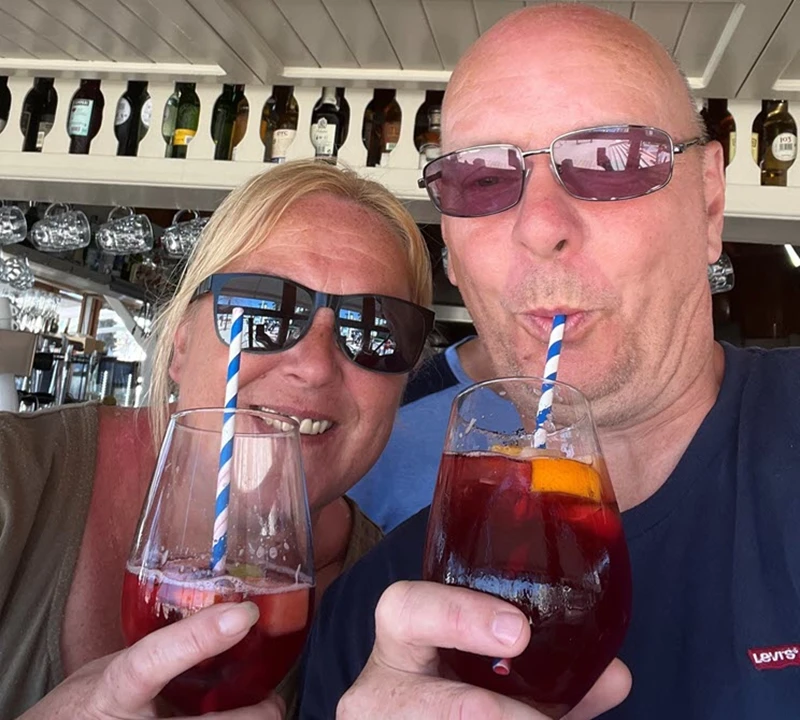 The market in the Costa de Sol was red hot last summer and hence they ended up paying the asking price in the property. Benalmadena sits between the resorts of Fuengirola and Torremolinos on the oldest established tranche of the Costa del Sol, and has an award-winning marina and quaint, white-washed old town part, or pueblo.
There's also its more touristy beach strip (Costa) or the area of Arroyo de la Miel where you can easily get the train to Malaga Airport - it is only 20 minutes to the airport so the couple could do long weekends too. They love just jumping off the plane with cabin bags as they can leave clothes at their apartment.
The couple don't intend to rent out their apartment as it's getting plenty of use from the family – they've had their two daughters staying, their son, grandchildren – but if they did there's a strong rentals market in the resort. The costs of running the apartment are not too high: community fees are €71 a month (there are three swimming pools on the complex to maintain) and they pay €400 a year rubbish tax. They are paying towards the lift in the building being upgraded. "It's cheaper to run than we thought," says Stephen.
Going on the show was daunting and also quite exhausting, says Helen, 51. "It is certainly not a free holiday!  But it achieved what we set out to do, and we all our flat our 'little palace'."