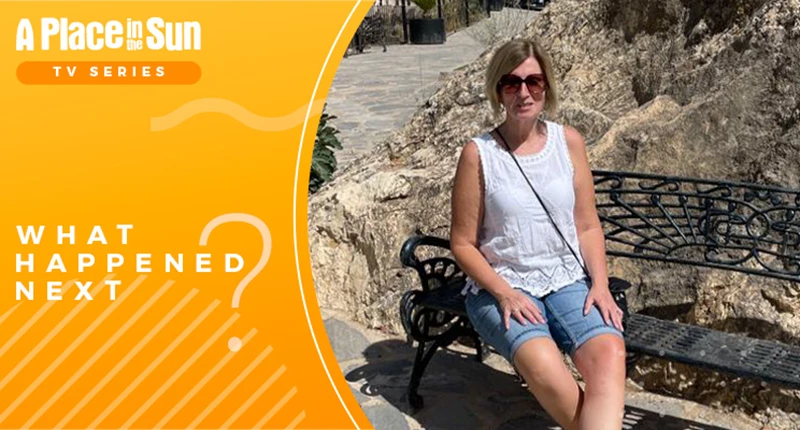 "Each time we visit it's getting harder to leave!"
Candy and Mark from Lenham in Kent are planning to move to Spain for an early retirement. The couple – who met on Tinder in 2020 and have since married – were looking for a slower paced new life in the sun. They went out to film in December 2021 looking for a three-bedroom property in inland Almeria, southeast Spain, with a budget of £70,000-£75,000 with Ben Hillman. Viewers will have seen the couple put in an offer of £76,250 on property three…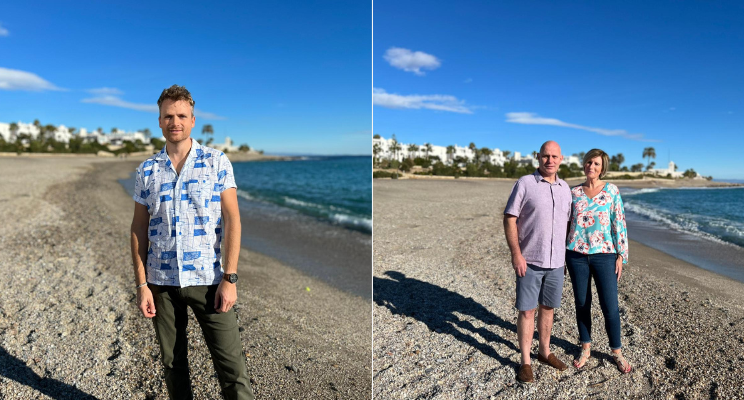 Sixteen months in, the honeymoon period might be over on Candy and Mark's new home but you wouldn't know it. Their dream was to 'enjoy a wonderful view with a G&T' and the couple's four-bedroom house in El Marchal did not disappoint – and shows just how far your money can go in inland Almeria.
They are about to make their fifth visit there, after the three-month purchase process went 'very smoothly' – the late owner of their home was British, and all the proceeds of the property sale went to charity – and they have started improving the property.
"It's been great. Mark has been learning Spanish as most people in the village are locals and they have really embraced us," says Candy, 54, a credit control manager. "Our plan is to go six times a year until we move there. But each time we visit it's getting harder to leave."
The couple have been working on the garden – the house was pretty pristine and has now been re-painted on the exterior – to level out parts so they can add an above-ground swimming pool and lay a patio this summer.  For cooler nights they've installed a log-burner in the house.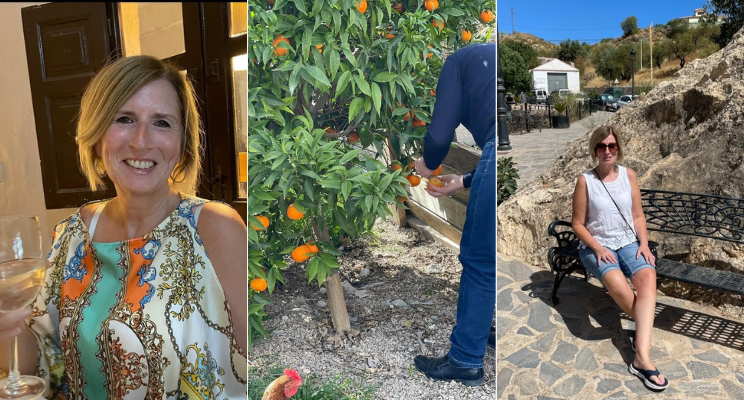 "When we're here alone we potter about the house but we've also had friends to stay and explored a bit. We love the next village, Lubrin, and have become regulars at a couple of tapas bars."
They have also been to Albox, as well as Garrucha, Mojacar and Vera on the coast. El Marchal is around a 40-minute drive from these popular coastal towns.
When they visit in July for a longer trip they will venture further afield to Mazarron, and Candy is a keen walker eager to explore the stunning mountains all around. "It's a simpler, more relaxed way of life here and we can't wait to spend more time there.
"We had thought that we might move out permanently within a couple of years, but with the cost of living and increased mortgage costs we have had to push back our plan a bit to get our savings up to where they need to be for us to make the move. I might be able to work remotely though, when we do." Thanks to Mark's Irish passport, so getting residency will be a relatively easy process. 
Candy says she 'absolutely loved' the whole experience of being on the TV show. "We had such fun. The crew was great, Ben was wonderful and made our week. We are so grateful to everyone."