Ricky and Michelle McGivern spent 2020 talking about buying a house in Spain. Running convenience stores and off-licences in the Belfast area they've ended up having a hard-working but successful few months. "Like many other people over recent times we reflected that life is short, why not just go for it now?" says Ricky, 45, who shares sons of 12 and 15 with Michelle.
Having visited Tenerife many times, they initially thought they might purchase there. "It was more expensive than we expected and we decided to research other areas," says Ricky. They started reading up on Murcia in southeast Spain on aplaceinthesun.com and after seeing some new-build properties listed for sale with the agent Micasamo Realty, they planned a trip out in October.
"We had never been before but really loved the area. We explored around the Mar Menor and close to La Manga Resort. It is a beautiful mix of mountains and good beaches and golf courses but also still very authentically Spanish. It's not all Sky TV bars and tattoos, but traditional local shops, like a great fishmonger," he adds.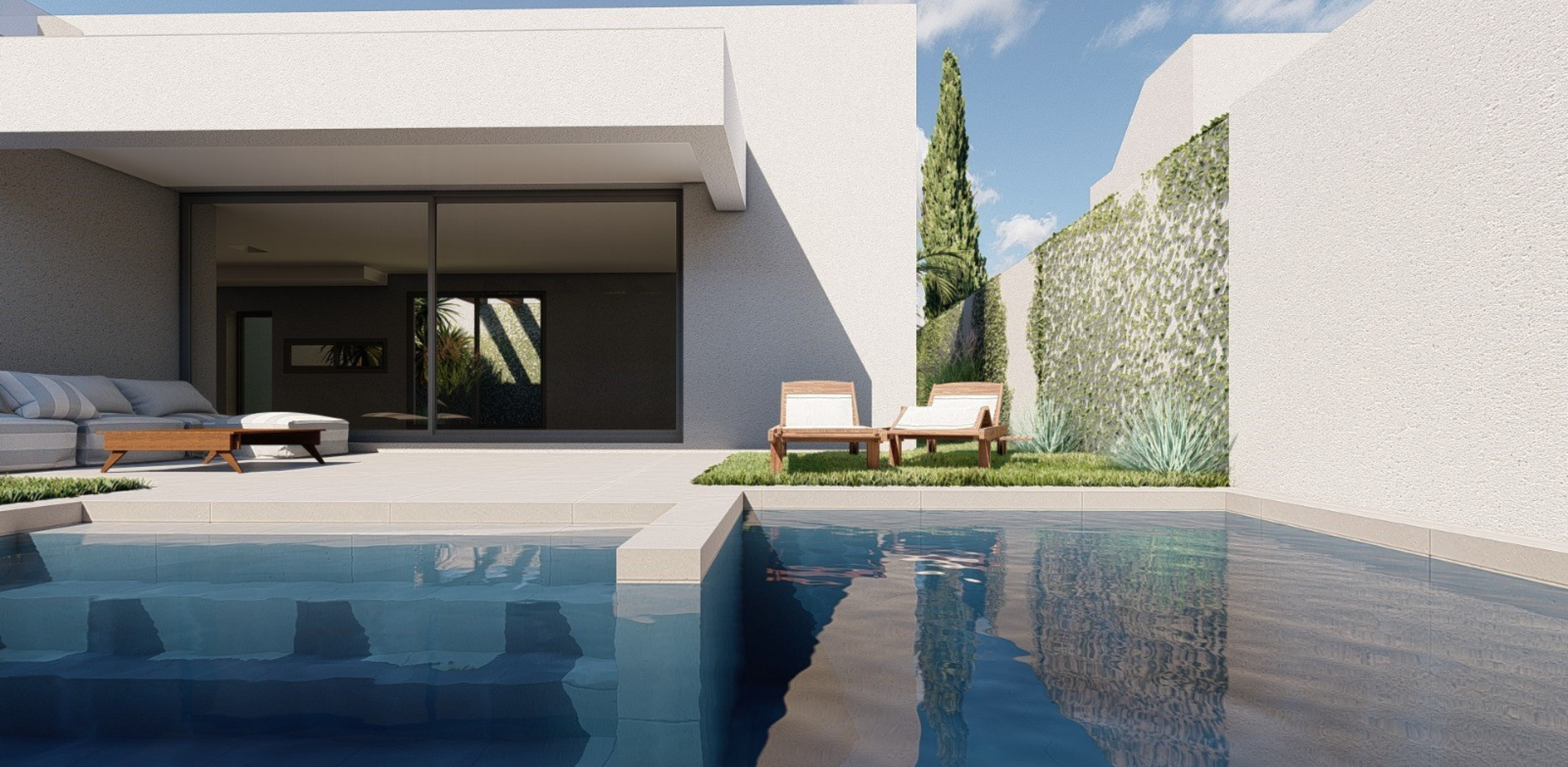 Foreign buyers made up 15% of sales in Murcia in Q2 of 2021, and transactions increased by 7.7% in that period, according to the Association of Registrars, above the 6.2% average of Spain. The investment potential of this relatively affordable but up-and-coming area was another plus point for the McGiverns.
The couple looked at some new-build properties close to Mar de Cristal ('Crystal Sea') a resort town prized for its family-friendly beaches and water sports, with a lovely promenade and marina, lined with restaurants.
Initially they were going to buy a villa that were nearly constructed and after touring the sites they decided that they'd prefer to pick the plot, purchasing at an earlier stage of the build process. "We liked the look of a front and corner plot that would provide us with a feeling of more space and privacy," says Ricky. They purchased a three-bedroom, three-bath contemporary style villa with a pool for €310,000 within four days of flying out, putting down a deposit of €10,000.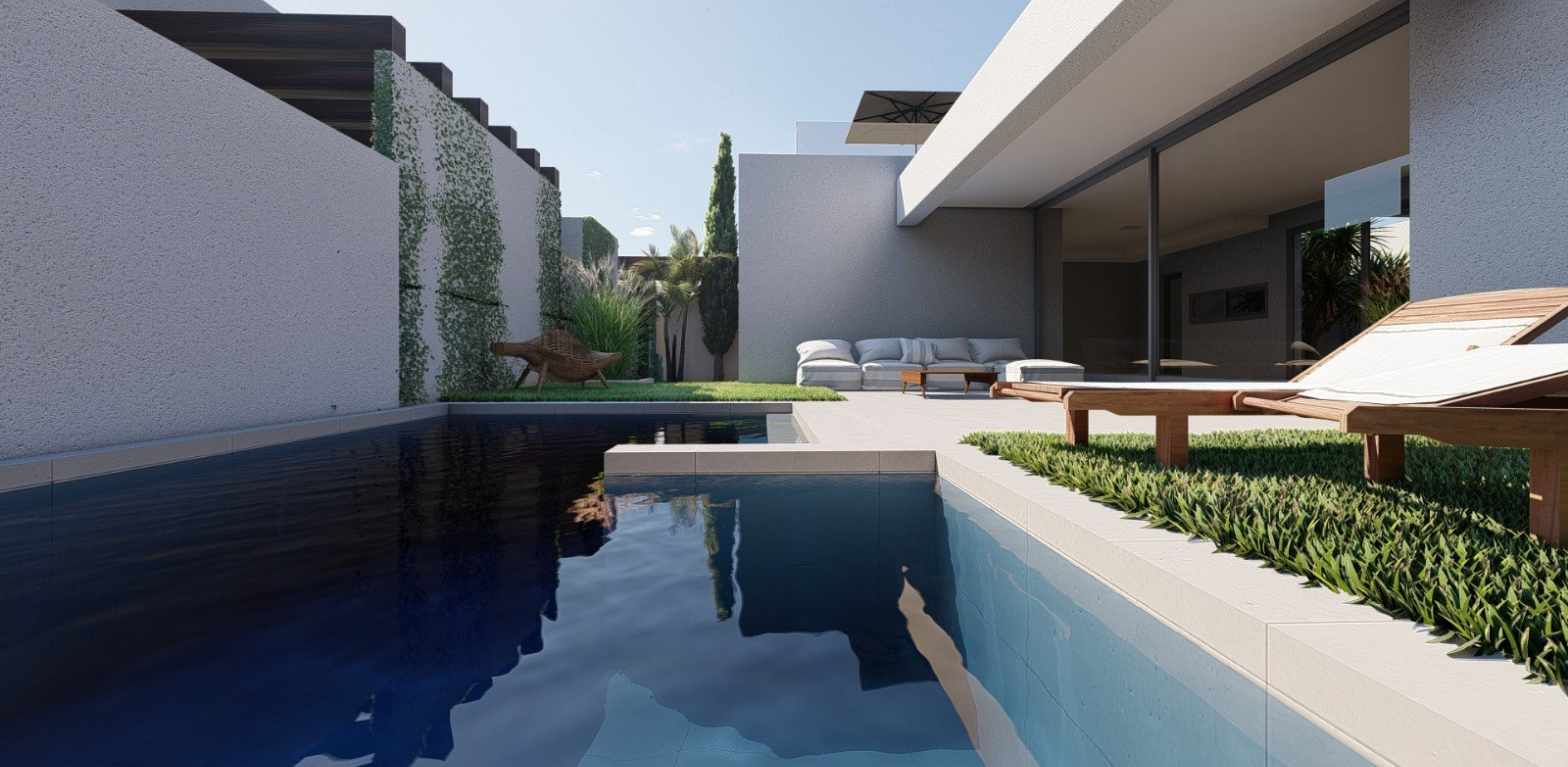 He says that Micasamo made them feel comfortable about buying their first home abroad and navigating their way around a new country. "Darren Brown [the sales manager] picked us up, took us around the area and showed us around. We also got guidance on using a lawyer and setting up a bank account. It all happened quite quickly.
"We managed to transfer some funds to Spain at a good time, getting €63,000 for £53,000. Our thinking in buying off-plan is also that in the meantime we will keep saving up money towards it to pay the stage payments, and we won't need to get a mortgage to clear the final balance [you cannot get a mortgage on a property until it's constructed]. It's due to be completed in October 2022," says Ricky. "It's great to have something to look forward to over the coming months!"
When it's completed, the family intends to spend as much time there as work and school allows. The boys will finish senior school and be in college in five years, which will open up things a little. "We plan to move out permanently when I'm 50. We can live on the earnings from some rental investment properties we have around Belfast," says Ricky. "And I'll play some golf."
Search for properties in Murcia, read our guide to buying in Spain and buying off plan and view a property tour with Micasamo.