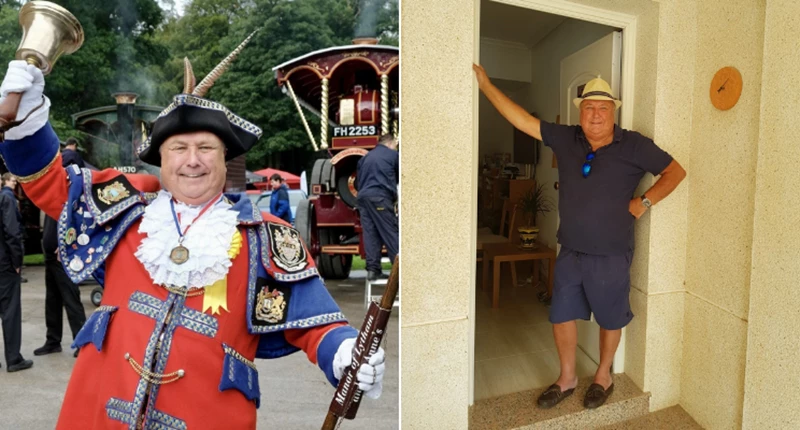 Colin Ballard has a lot to shout about. The former town crier from Lytham St Annes in Lancashire has just moved into his new home in Spain. He's clearly not a man to do things by halves – this summer he's bought a townhouse in Murcia (before actually visiting himself), has recently driven 60 hours to get out there and can be happily found supervising the local tradesmen at his new place. He's confident that a visa might be sorted within a few weeks. Why all this at 73? "Well, it's more a case of why not?' he retorts.
For former teacher Colin and his wife Jane it was the climate of southern Spain that was a major driver for their move, although it's been an idea building for 20 years, says Colin. "Brexit got in the way for a few years, and the collapse of the Pound, but we stumbled on and nearly came out in January 2020, before the pandemic closed everything down."
Some recent ill health also confirmed for him that life would only get better in the warm, laid-back environment of southern Spain. He's also suffered from SAD (Seasonal affective disorder) so he's thinking that 300 days of sunshine a year will sort him out. Jane was not quite so gung-ho, thinking of the family ties back home (she has two daughters in their thirties). "She didn't want to invest her money but said that if I was to do so, she would totally support me," says Colin.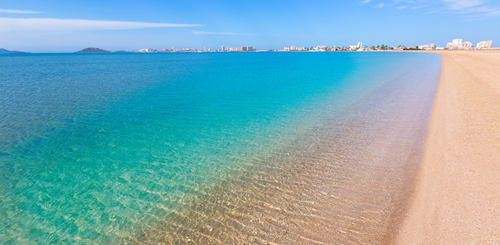 And so it was that this summer he was all set to fly out and visit a two-bedroom townhouse in the former fishing village of Santiago de la Ribera – at the upper end of the large salt-water lagoon of the Mar Menor - that a friend from back home was selling.
Being diagnosed with deep-vein thrombosis might put off someone from buying a place abroad but no, Colin, decided to put in an offer after having a video tour with the agent, Danny Blunsten at Paramount Properties Murcia, of whom he speaks highly. Says Colin: "I'd heard there were two viewings due at the property so I needed to get moving. I've never been to Santiago de la Ribera but we had visited Cartagena [the historic city] before and also the resort of La Manga in Murcia, and the location sounded good."
After a little gentle negotiation, the two-bedroom, two-bath townhouse with a solarium was theirs for less than €100,000. Danny helped him find a lawyer, he used a foreign currency broker to transfer some funds, and put down a deposit. With the help of his 25-year-old son, he made the three-day trek via the Portsmouth-Bilbao ferry, to arrive in Spain on 3rd September. "It's superb," says Colin, sunning himself whilst keeping an eye on the tilers. Jane has since arrived, and they are also having some bifold doors put in to create a relaxation lounge opening onto the patio; and the utility room is becoming a dining area.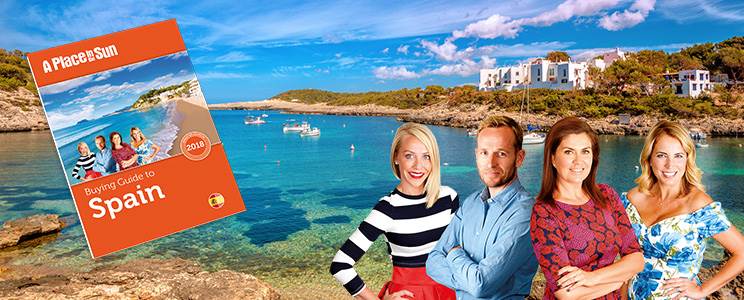 DOWNLOAD OUR SPANISH PROPERTY BUYING GUIDE
"It's hardly been relaxing so far, it's been so busy," he says. "But when this is done, I hope to play some golf – I took it up recently and had some lessons at the Royal Lytham & St Annes Golf Club before we came out, had my new clubs shipped out." There are over 10 courses within easy reach of their new home – of about 22 in Murcia - but there's also a communal swimming pool on their urbanisation which they've both been making use of. He says that the area feels like it's recovering well from the floods [that have hit area since 2017] and it feels like the property market is busy.
But it's been a little tough getting to grips with the practicalities. He's sorting out his healthcare cover (he's got an S1 form that enables over-65s in Spain to access Spanish healthcare) and his application for a non-lucrative visa, which he seems wonderfully relaxed about. "In my head I'm Spanish!" he says of his residency status.
"The area is fabulous because we are 10 minutes' walk from two supermarkets, 12 minutes from the seafront promenade and it's very close to the airport too [San Javier]," he says, though it's uncertain whether he'll be using it himself if the DVT endures.
But he does seem to be adapting to the slower pace of life. "In the UK, you might allocate 30-45 minutes to go and buy a TV, but you need to allow two hours in Spain. You got to get used to that. Things just take time. If the workmen say they'll be here at 9.30am, I now know it's a bonus if they're here for 11am."
They are happy that the costs of living will be much less. "We expect to pay around €3,000 a year to run this house. That's only £10 more than we pay for council tax alone in Lytham." Colin says he's also offered his services at two local schools. He's not shy and clearly not retiring either.
Explore properties for sale in spain