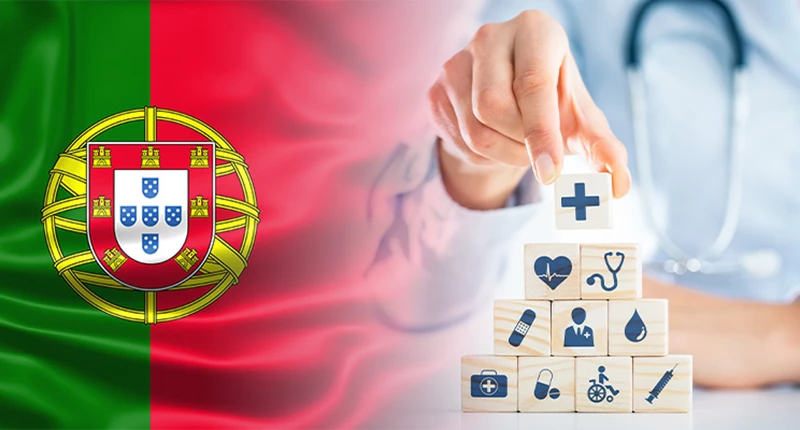 For all those hoping to move to Portugal past middle age, then access to healthcare poses a big part of the equation. The pandemic has only increased the importance of having good-quality healthcare nearby, and it is fortuitous for all those in love with the Portuguese lifestyle, that the country's healthcare system (inspired by the NHS) is ranked 9th best within Europe.
But what has changed since Brexit? First up, the EHIC (European Health Insurance Card) can still be used in Portugal for temporary stays if you have one that has not expired yet. The EHIC currently entitles you to state-provided medical treatment if you fall ill or have an accident whilst travelling in Portugal.
If your EHIC has expired (or is about to), you should apply for its replacement - the new UK GHIC (Global Health Insurance Card). It will cover chronic or existing illnesses and routine maternity care as well as emergencies. The GHIC is not an alternative to travel insurance.
UK nationals who were resident in the EU before the end of 2020 will be able to continue using their EU-issued EHIC card when travelling within the EU.
The Portuguese health system is resident based, tax-funded and fairly extensive. Known as the Serviço Nacional de Saúde (SNS), it offers most essential medical services free of charge, while non-essential services and treatments may come with small charges (unlike the NHS). These standard user fees are taxas moderadoras. Note that the Azores and Madeira have their own health systems.

DOWNLOAD YOUR FREE PORTUGUESE PROPERTY GUIDE HERE
Because there can be waiting lists for procedures in the SNS (even before coronavirus), an increasing number of locals take out private medical cover. This can be around €65 for month, for example, for a healthy person in their 50s, but annual premiums for such a person might be between €580 and €1600. Beware that some local policies only cover up to 55 years of age.
If you are living in Portugal - or spending more than 90 days there, you will in most circumstances need to have private healthcare. Non-EU citizens are generally not entitled to utilise the public health system unless employed in the country and paying social security. These expats will also have to be registered as legal residents of Portugal before being eligible to use the public healthcare system.
If you are a visa holder - such as the golden visa or D7 visa - you will need to provide proof of private medical insurance as part of the application process.
Citizens of some non-EU but European Economic Area (EEA) countries with a reciprocal healthcare agreement with Portugal can also access the state healthcare (with limitations).
Over-65's moving to Portugal will continue to enjoy the same access to Portuguese state healthcare as Portuguese citizens, via the UK-issued S1. This is a healthcare entitlement certificate available to those in receipt of a UK state pension. Once you have an S1 form, you must register it on the Portuguese social security system, as per below.
To register for public healthcare in Portugal, you first need to get in touch with the Portuguese Social Security (Seguranca Social) to get your NIF number, and then register at your local Portuguese health centre (centros de saude). You will receive your cartao do utente (healthcare card), which should be used to show your eligibility every time you access Portuguese healthcare services.
But please note that all of the above is general not specific advice, and information is subject to change during 2021.
Find out more on the UK government website.