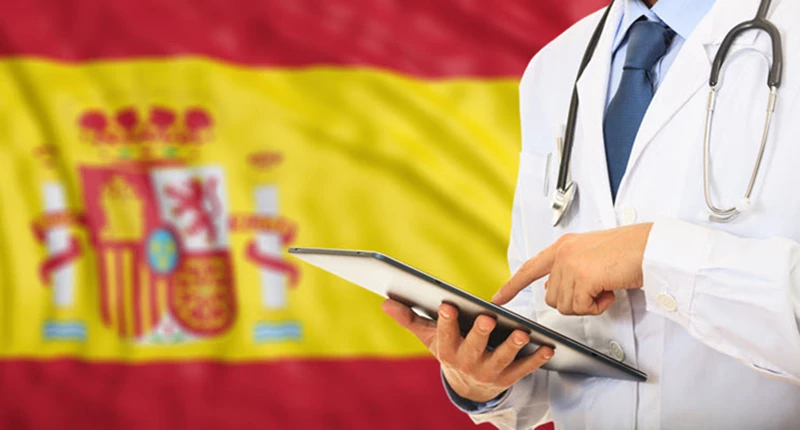 There are less than six weeks left of 2020 and Britons living in Spain must act to ensure they keep the rights they have enjoyed as being part of the European Union.
Alex Radford of My Lawyer in Spain is advising and assisting clients on all of the key things they must to before the end of the year to ensure this, including the key issue of healthcare.
"The right to access healthcare in Spain will continue for Britons already living in Spain - or who those who can prove they have settled permanently in the country by the end of the year," he says. "But you need to make sure you are registered correctly, that you get residency and register with Spanish social security."
So going back to basics, how do you access the Spanish national health system? There is more than one way:
If you're employed or self-employed in Spain
Paying directly into the public health insurance scheme (Convenio Especial)
Registering a UK-issued S1 form with the social security office
Using a UK-issued European Health Insurance Card (EHIC) for temporary stays (only until the end of 2020 for non-residents
If you are living and working in Spain you must register at your local health centre with your social security number. Find out more via the UK Government website.
S1 holders should also resister at your local social security (INSS) office for a Spanish social security number. Take this to your local healthcare centre to register. You'll be given a medical card which you can use when you visit a doctor.
But you will also need comprehensive travel insurance if you travel outside of Spain. This can be in the form of private insurance or by applying for an EHIC as a Spanish resident.
Apply for a new EHIC now
From 1 January 2021, the current UK European Health Insurance Cards (EHICs) may no longer be valid, so any of the groups of people currently living in Spain - including students and pensioners - can apply for a new EHIC card if they are travelling abroad.
But you should also check your travel insurance policies are updated, advises Alex Radford: "Be aware that the EHIC does not replace your personal travel insurance cover."
The Government is opening applications to the new CRA EHIC portal in phases, ensuring everyone who is eligible receives one in time:
November
* S1 form holders: people receiving a UK qualifying pension or benefit and their dependant family members
* Frontier workers and their family members (for example someone commuting between Gibraltar and Spain for work) - the card will last two years
* Students studying abroad for the duration of their study period abroad (card normally valid for a year)
December
* Posted workers who are able to continue their posting under local immigration law for the duration of their posting.
* EU Nationals living in the UK and their dependant family members
FAQs
How do I apply?
Apply online here. 
What is the deadline?
There isn't a deadline for applications but the Government urges people to have the new EHIC to avoid any potential problems if they are travelling at the very end of the year or in early 2021.
How long will it take to get the card?
Usually five working days. It will be valid from the moment you receive it.
What about my old card?
Current EHICs will be valid until at least 31 December 2020 (unless the expiry date is sooner) but the Government advises you keep the old one until you have received the new one.
What about if I need treatment before the end of 2020?
If your current EHIC is not in date, or if you will be travelling next year when your current EHIC may no longer be valid, you can obtain a Provisional Replacement Certificate (PRC) if you need urgent treatment whilst abroad (within the Withdrawal Agreement period). This cannot be requested in advance.
For advice on residency and other legal issues in Spain, contact My Lawyer in Spain.