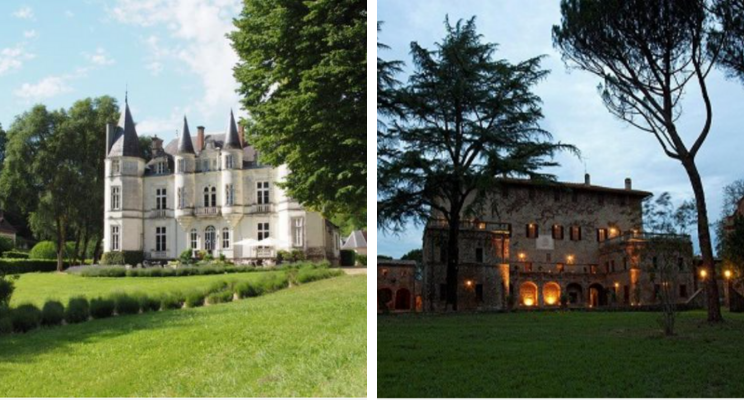 In the spirit of Halloween we've lined up a selection of chateaus, castles and villas from across Europe – these properties are definitely more treat than trick though, take a look below!
A French Chateau surrounded by forests and caves...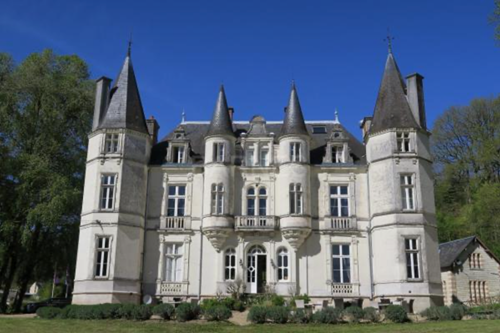 This stunning chateau in Loir-et-Cher has a whopping twelve bedrooms and twelve bathrooms, is surrounded by a centuries old forest and has a large pool and stables. The grounds feature beautiful gardens, a small vineyard, caves and even a hidden chapel! It's on the market for €1,490,535.
A townhouse built into ancient castle walls
This property is a three-bed townhouse near Cadiz in Andalucia, Spain. This characterful property is built in to the ancient town walls and is set across four floors, with a spacious living area, fireplace and a walled garden. It even has it's own access up a thirteenth century tower with panoramic views! You can watch a walk-through video tour of the property here.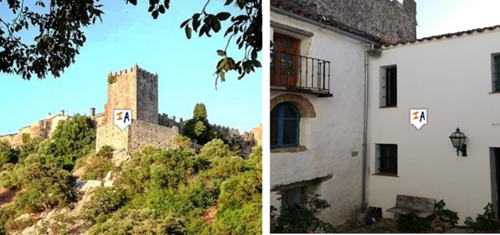 Three-story castle-style villa in Murcia
A unique property in the region of Murcia on the market for €320,000 - it has three bedrooms and two bathrooms and loads of interesting architectural features, including turrets, a spiral staircase and stained glass windows.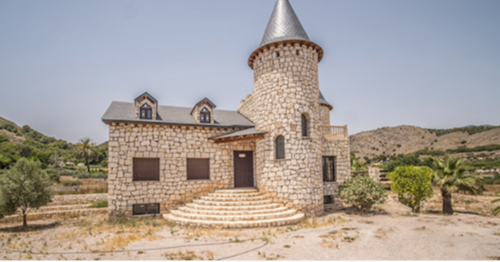 A historic renovation project
This large property in Charente (bordering the Dordogne) is steeped in history. It's an outbuilding of a chateau originally built in the 16th Century and has had many uses over the course of its life, including as a school, stables and a private home. It's on the market for €395,000 and is now in need of renovation - if you dream of escaping the UK to a beautiful chateau in France, find out how a young couple transformed a derelict chateau into a stunning stately home in this case study.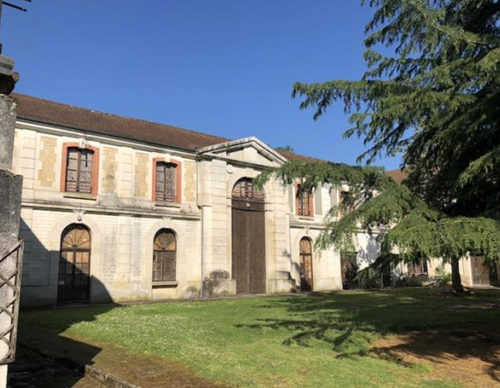 Medieval villa in the heart of Tuscany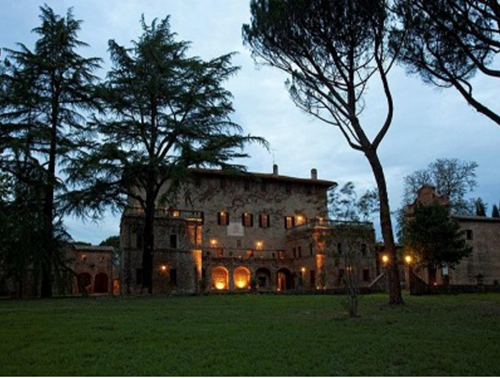 This huge estate in Tuscany comes complete with a large villa with a deconsecrated chapel, stables, farmhouses, workers' houses, offices, old tabaccaia and much more - it's an entire hamlet! View more properties for sale in Tuscany here.
Six-bed Villa in Mallorca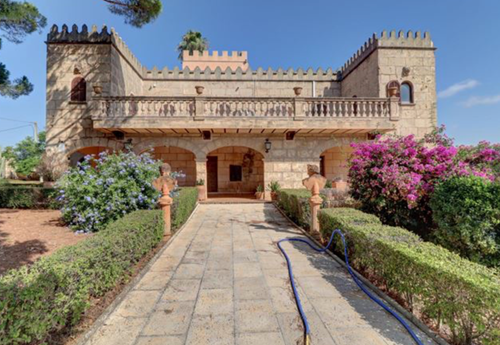 This stunning Manor House in Mallorca has huge manicured grounds, a large swimming pool with a pool house and outbuildings. It's got land perfect for planting a vineyard, as well as garages and cellars. 
And if a castle's out of your price range you can take a look at the hottest properties on the market to suit every budget here!