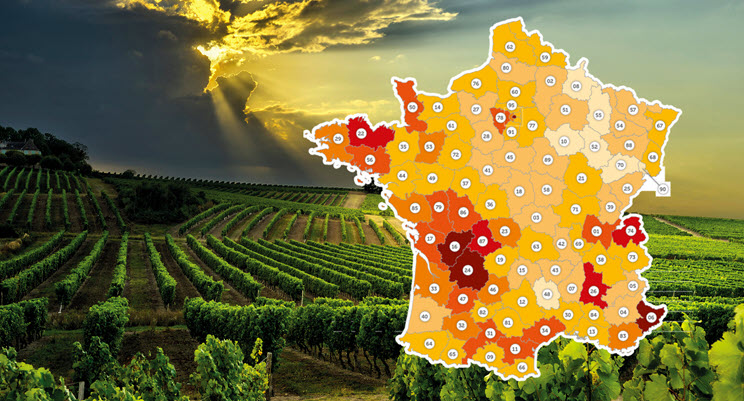 Previously, we took a look at where we Brits live in Spain. The resultant map showed that we tend to gravitate to the same coastal areas of the south, with the vast majority of the 250,000 officially resident in the country concentrated in the regions of Valencia and Andalusia.
The map of France is very different. British expats are dispersed across every department of mainland France, with concentrations of 5,000 or more in the northwest, southwest, southeast and Paris. The only area noticeably light on Britons is the northeast, where the weather and the lack of a desirable coastline have something to do with it. Take a look at our findings below!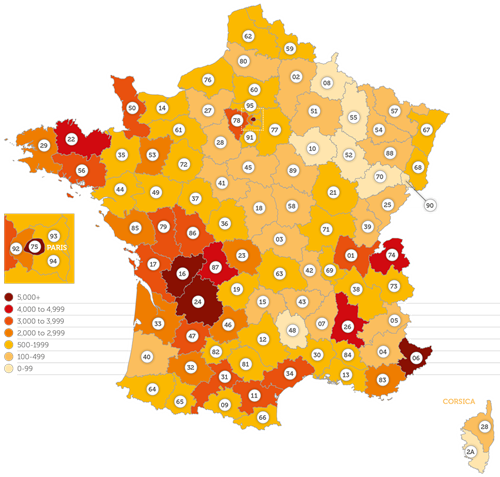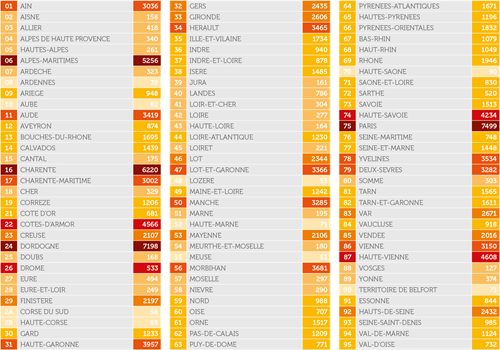 According to the French National Institute of Statistics and Economic Studies (Insee), there were 148,238 British expatriates registered as living in each department in 2016, based on the latest official count of expats. The highest concentrations were Paris (7,499), next-door Yvelines (3,534) the Dordogne (7,198) and the Alpes- Maritimes (which includes the eastern half of the Côte d'Azur; 5,256). In the popular southwest, north of the Dordogne, the Charente was home to 6,220 Britons. The Haute-Vienne was also popular, with Limoges at its heart. Slightly less popular was the Vienne, north of Charente, with 3,150 Britons.