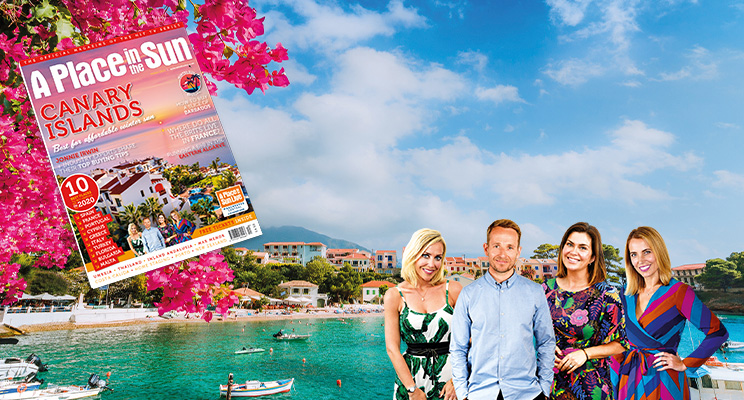 Our first issue of 2020 is here! Happy New Year from us all at A Place in the Sun. This issue is our Winter Sun special, so if you've been dreaming of an escape from the gloomy British weather this is the magazine for you! 
Our magazine is full of expert advice, top buying tips, informative features and case studies from people who have bought abroad. Whether you're looking to buy in Spain, Portugal, Bulgaria or further afield, we've got you covered!
In this edition, you'll find...
- The 10 Best Places to Buy Abroad in 2020 which locations have been your favourites? Our annual index provides the winners and losers
- Buyer case studies Eastern Algarve (Spain), Southern Alps (New Zealand) and Barbados
- Jonnie Irwin and other experts share their top tips for finding a home abroad
- FREE TICKETS to our Manchester Exhibition
- Where do all the Brits live in France?  Liz Rowlinson identifies the hot spots for Brits living in France - and asks what's the appeal of the hotspots?
- Plus much more...
Where to buy
Simply purchase the magazine online by clicking below or downloading our app on the App Store and Google Play Store.
Alternatively, visit your nearest WHSmith high street, rail station or airport store, large Tesco or Asda supermarket, or local newsagent to receive your copy today.