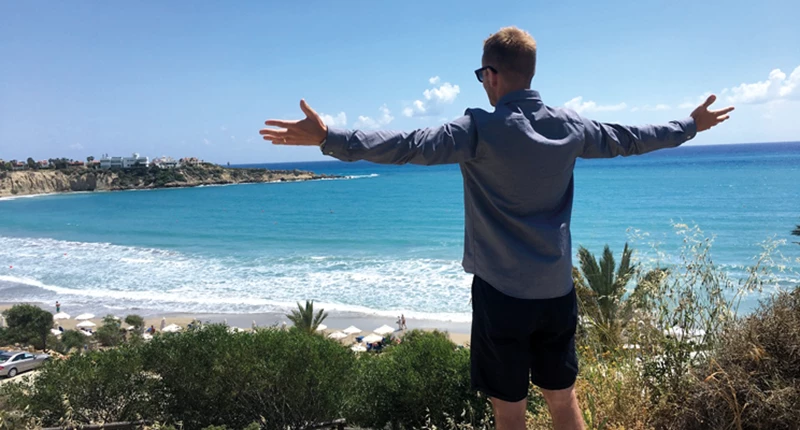 Our TV presenter visited Cyprus and realised there's a beautiful coastline around the infamous resort of Ayia Napa that is itself changing...
It's just over a year since I was last in Cyprus for the TV series. In the A Place in the Sun magazine, I wrote about the property search that I undertook in Paphos. The couple, Ian and Mandy Charlesworth, had a budget of £125,000 to £135,000 and bought a villa on the back of the show. You can read more about my experience here.
Well, the great news is that they have enjoyed their time in Cyprus so much that they are looking to sell up lock, stock and barrel in the UK and move there full time with their daughters: a great endorsement if ever I heard one.
Then again, I am asking myself this more and more, especially since I have just been back again to Cyprus for the TV series: why do I like it? 
You might have heard me say that I don't really see the difference between getting a flight to Spain versus a flight further afield to, say, Cyprus. Once you're on a plane you're on a plane, right? Of course, that changes slightly with a four-month-old son whom I took with me along with my wife, Jess, on this trip, but to be fair to him he was an absolute angel, which is hopefully a sign of things to come. 
Although I still consider Cyprus a short-haul destination, buyers on the show are usually couples looking to spend longer periods of time there rather than have a bolthole for long weekends. On this recent occasion, I would be helping two couples who were aiming to move out and retire, Brexit or no Brexit. Lucky them!
Eastern promise?
I had two distinct areas to search and first headed to the east of the island towards Famagusta. Now the centre of the search area was actually Ayia Napa, where I stayed, but didn't lead with that line as I don't want you to jump to the same conclusions or assumptions as I did. 
Depending on your particular vintage, when you think of the resort of Ayia Napa you may remember its garage music scene (or perhaps not), but you would be forgiven for imagining loads of tacky nightclubs, rammed beaches and bright red twentysomethings piling up and down the strip driving quad bikes and drinking cocktails out of glasses the size of Piers Morgan's head.
Admittedly I was visiting slightly out of season and it is rather commercialised, but I was pleasantly surprised at the resort, with a swanky new superyacht marina being carved out of the seafront in a big engineering project. Apparently, apartments in the new pair of towers to be built next to it start from €600,000.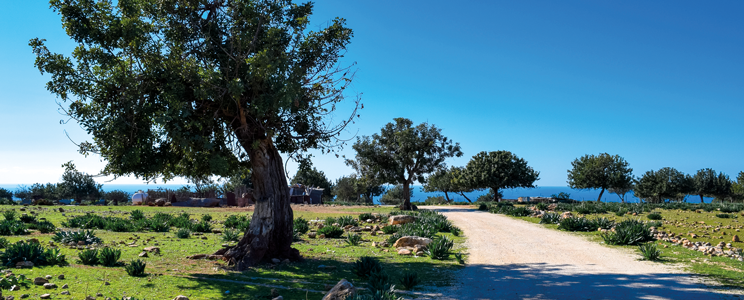 Punchy pricing for Cyprus? Well, local agents happily told me that this area has enjoyed an uplift in desirability and demand over the past couple of years with prices rising by about 10 per cent. 
A big driver has indeed been the construction of the marina. It's a pretty big deal involving substantial international investment, which has started to get it noticed by wealthy buyers with yachts from the Middle East and the eastern Mediterranean, driving up prices with competitively priced properties selling swiftly. Expect to pay about €200,000 for a two-bedroom villa in the area or €400,000 for a new three-bedroom property.
My concern over these types of projects is that while they inject impetus into the market and attract new visitors and residents, their success can often lead to a hiatus in neighbouring destinations developing so it will need to be sympathetically and strategically managed in order for it to not become a wealthy pocket.
It will, no doubt, work well with the "golden visa" scheme and the "citizenship through investment" programme, which attracts foreign buyers who buy real estate in return for residency, or passports, which I have outlined before. 
But anyone who knows me will appreciate how much I enjoy getting off the beaten track and for those with a similar bent and access to a car you will be rewarded with some surprising beaches.
Nissi beach and Makronissos beach are perhaps the most famous, but this part of the island has an impressive 14 Blue Flag beaches and any trip to the area will also normally involve a pilgrimage to the Love Bridge, a natural rock formation just outside Ayia Napa. However, get in the motor and travel just a bit beyond and you will be amazed.
One great example that many won't know about is the secluded Liopetri beach. Head west out of Ayia Napa along the E300 and hang a left just after Sirens beach. Here you will find a water inlet with a fishing village consisting of rustic old pontoons and jetties leading out to a couple of fish restaurants and then a deserted (when I visited twice) sand-and rock beach.
The film crew and I likened it to some of the places we have filmed in the Caribbean. Even Jasmine [Harman], who saw my Instagram posts, messaged me straight away to ask where I was.
What impact an all-singing-and-dancing luxury marina up the road will have on the wonderfully ramshackle fishing village remains to be seen, but for now, I was rather taken with the place.
In order to find a sense of community, we headed to the town of Paralimni. The main town in the area (other than heading to Larnaca) has plenty going for it with cafés, restaurants and modern shops; all the amenities one might need. There's even an M&S, although I didn't go in so can't say how good it was.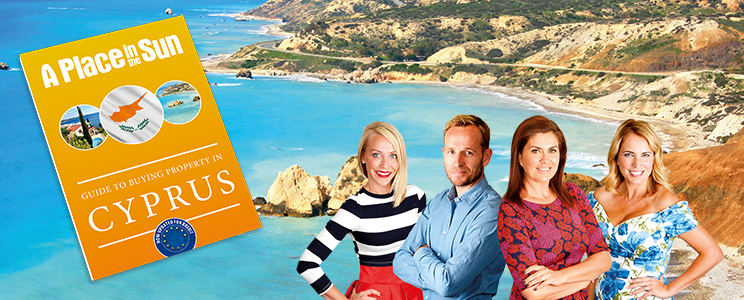 download your free cyprus property guide here
Rather than a tourist destination, it's more of a working town, with one of the largest squares in Cyprus. It's here that I got a real sense of community, centred around a lot of what brings us together back in the UK. At Christmas, there's a funfair, Christmas lights and ice-skating and in the late spring, there are giant eggs everywhere – no, really! Easter is a big deal.
Expect to pay about €250,000 to €330,000 for a three-bedroom villa with a pool, suggests Gary Whiston of the agent Sold On Cyprus. "But villas with a pool are not that common in Paralimni, which is still a very Cypriot market."
This sort of town isn't for everyone, especially as it's a little inland, so if it's something more akin to a resort that you are interested in then Kapparis may be worth considering. More of a year-round resort it was built on the success of Ayia Napa six miles down the coast and while fairly commercial it is more family-oriented.
Geographically you're never far from a beach in this corner of the island and to be honest I almost got bored of commenting on the crystal-clear waters that seemed omnipresent on this south-east coast, but a personal favourite beach here has to be Fireman's beach. Set at the end of a dusty road it gets its moniker from the emergency teams that train here in the mornings. It has a cracking little golden sand beach nestled in a small bay served by a bar and restaurant, some basic facilities and not much else, which keeps the crowds away.
Now I don't think it would be fair to wax lyrical about the stunning beaches and coastline without mentioning this part of the island's interior. As mentioned above you can find towns and villages with a very local feel, but after travelling extensively (spending three hours a day in the car) I did sometimes feel a bit disappointed by some of the man-made landscape. 
This reflects the hiatus in the development of affordable property since the global financial crisis and there are visual reminders of some of the issues the property market has suffered here over the past decade.
Of particular note are those buyers who bought properties using Swiss franc mortgages. To cut a long unfortunate story short, the Cypriot property market dived at the same time that the Swiss franc headed skyward, leaving purchasers paying mortgages of sometimes twice the original monthly payments on properties that were then worth half of what they had paid.
About 200 are finally being settled with the banks through a company called Judicare and abandoned properties should all be reoccupied in the next year or so.
As you get more rural in this part of the island you'll come across much smaller, almost piecemeal, developments. These might be as small as four or five villas with vacant plots between them, but the big difference that takes you aback is the manner in which some builders have speculated.
Instead of selling building plots or finished properties, some developers have built the shell concrete structure and mothballed them, waiting for a buyer to commit so they can finish the build. The advantage to some buyers is that they can have an input on some of the configuration and the finish but in the meantime, it leaves something of a depressing aesthetic on the landscape.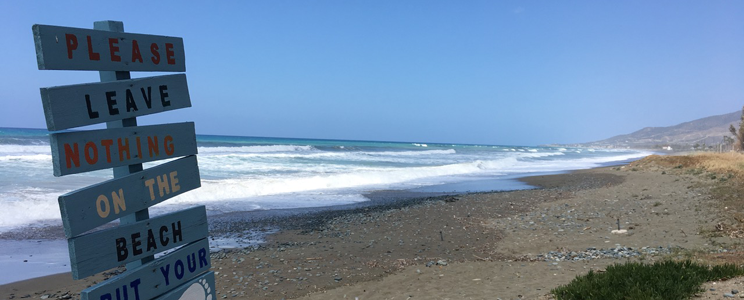 Like most markets, the further inland you go, the further your budget will stretch. Ultimately this proved successful for us as we were able to move away from viewing apartments and to consider villas, one of which our house hunters loved so much they bought for just over £100,000. 
As is often the case in my job, just as I'm getting a good feel for an area it's time to head off again on a new assignment. Thankfully, this time it was just a drive away to the east side of the island.
My previous experience of this area was centred around Paphos where we showcased Tala and Peyia, both of which are very popular with us Brits. Not a great deal has changed in these areas, although the prices for resale properties have gone up a little in the past four years, according to Wayne Thompson of the Paphos office of Sold on Cyprus. You can get a three-bedroom villa in Lower Peyia, for example, for €285,000; or a larger, detached one with a pool in Tala for €385,000. 
My property-hunting couple, Andy and Linda, wanted to be as close to the beach as their budget would allow. Their target destination was Coral Bay, with good reason.
The beaches here are fantastic – different from those around Larnaca, as they seem longer with more swell. This is reflected in the property values, with strong demand from international buyers helping to give sellers the confidence to negotiate a little more robustly on their asking prices.
I'm always keen to help my buyers to purchase efficiently, but on this occasion, they had to pay the asking price or risk losing the townhouse I showed them. But that's what budgets are for – if you love a property and it falls within budget then buy it – see ball, hit ball!
Venture inland from here and there seemed to be more interesting topography. Most people who visit this part or own a house here have their own transport and I must implore anyone with wheels to head up over towards Lysos.
The countryside and drive is its own reward but if you press on towards Polis you find yet more incredible beaches which if you visit at the right time will have all to yourself.
Some of the journeys reminded me of parts of a road trip along the west coast of the United States and at times you get a feel of California's Big Sur, with waves crashing into large swathes of deserted beach. 
This is territory for people who are serious about getting away from it all and with a nature reserve and Paphos forest – which covers more than 170,000 acres – nearby, you can see why. I must admit to almost forgetting what country I was in for a couple of hours, so mesmerised was I by the countryside and coastline.
I always know if an area has had a positive impact when I get a pang of disappointment at the end of the filming week. For me, there's definitely unfinished business.