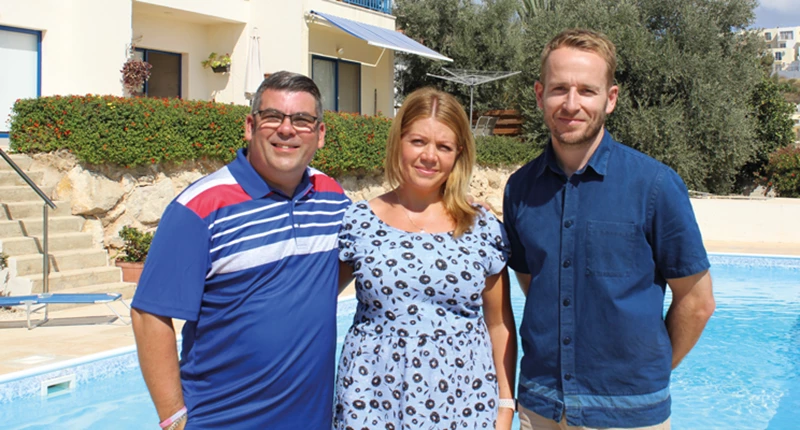 After a recent trip filming on the eastern Mediterranean island, our presenter can't believe why he doesn't meet more property hunters looking to buy there.
When I flew out to Cyprus to record an episode of the TV series recently, I found myself wondering why I'm not asked to find homes there more often. Whether it's the fact that we remember hearing or reading about the fall in the Cyprus property market a few years ago or that many of us Brits don't know much about buying on the island, it just doesn't seem to get the press that other European destinations enjoy.
Britain has a lot of history with Cyprus, especially through the military, with about 20,000 of us calling the island home.  The big surprise, however, is the number of us that choose it as a holiday destination with more than a million Britons visiting each year – pretty decent numbers for an island half the size of Wales. And if there are tourists there are renters.
So, what do the holidaymakers know that many house buyers don't? Well, as most of us pine for less inclement weather when we go away, Cyprus provides more of a guarantee of sunshine.
Geographically located on the edge of the Middle East it has hot summers and a very long holiday season, plus there are 400 miles of coastline offering no fewer than 49 Blue Flag beaches and some world-class scuba diving. There's also a new marina at the holiday resort of Ayia Napa that is attracting much interest. 
Tempted yet? Well as impressive as the stats on weather and beaches might be, on my last visit I couldn't help but be impressed by the island's rich and ancient history dating back to around 10,000 BC. Visitors from around the world flock to the birthplace of Aphrodite, the ancient Greek goddess of love. Travelling all that way to what looks like plastic bags around bushes seemed a less appropriate expression of pilgrimage (it's a tradition to tie votive ribbons or twists of paper on the branches of olive trees). But enough about Aphrodite, it 's also the birthplace of halloumi.
That aside, the island is home to three Unesco world heritage sites, one of which is the town of Paphos, so there's plenty of culture to soak up when you need to give your pink skin a few days out of the sun.
A big thing I always bang on about is access and after spending less than four and a half hours in the air – which is the trade-off for that winter sun – there's the choice of two international airports to fly into [in southern Cyprus]. At Paphos international airport, I jumped into a right-hand-drive hire car, driving on the left to my accommodation, and charged all of my gadgets when I arrived with a good old British plug. Easy.
Download your free guide to buying a property in Cyprus below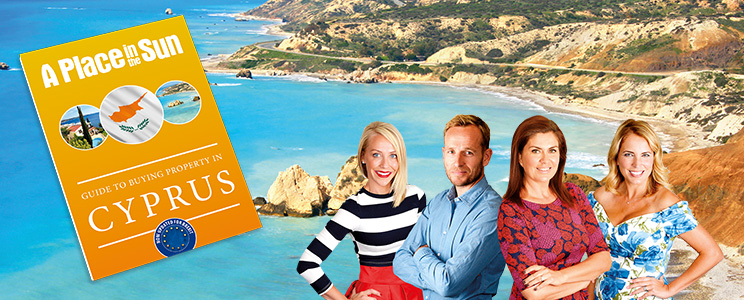 Property in Cyprus: a buyer's market
So, what's the property market in Cyprus like now? As I alluded to above, the Cyprus property market took a hammering during the global financial crisis, a problem accentuated by many who took out loans with Swiss franc mortgages.
However, Cyprus has been dusting itself down over the past few years, increasing the market transparency and is working its way back into the hearts of many overseas buyers. House prices in Cyprus have risen slowly, but with more than 10,000 homes for sale on the island, it's still very much a buyer's market in many areas, with some homes on offer at up to a 50 percent discount on their value ten years ago.
Perhaps what makes the market rather different has been the clever manoeuvring of the government in creating its "golden visa" programme. The level of entry into this is either €2,000,000, which gives investors access to Europe (full EU citizenship), or at least €300,000 on the purchase of a property for a residency permit. This has been popular with Russian and Far East buyers to the point that many of the big luxury schemes have adverts in Russian and Mandarin.
Whatever your thoughts are on the impact this could have on wider European issues, it does mean that facilities and amenities are being upgraded to complement the developments, which can only be a good thing for all buyers and residents. There are many high-profile new projects being built in Limassol and new marinas are planned for Paphos and Larnaca.
For those who are considering a relocation, we found good news in that there is no inheritance tax in Cyprus and retirees only pay 5 percent tax on their foreign pensions – another couple of feathers in the island's cap.
If you're considering a holiday home then I'd say resale properties offer the best value for money since new-builds bought for use as opposed to being used as a main residence are subject to 19 percent VAT (which can be reduced to 5 percent in some cases). My property hunters, Ian and Mandy Charlesworth (above), were shopping in Paphos with a budget of £125,000-£135,000 and that sum does go a long way, as you'll see if you watch the episode this summer.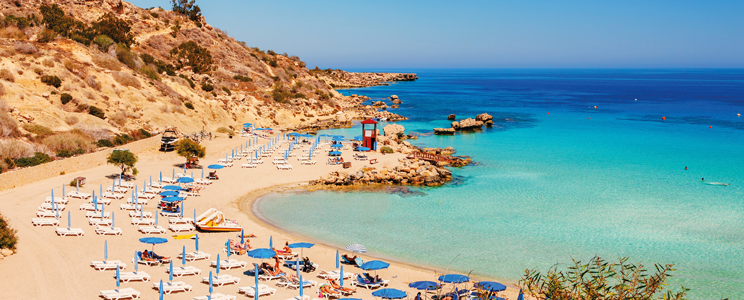 With all of the historic ties with the UK, it's probably no surprise to learn that the legal processes in Cyprus are based on English law. While that will no doubt be of comfort to many buyers, there are a few fundamental differences which mean that it's best, as ever, to get a lawyer on board before you go looking at property.
One area of concern previously in Cyprus was the issue over confirming clean title. When I asked for some clarification, my colleague Neil Heaney at Judicare Law had this to say: "After historic problems for purchasers of immovable property to obtain their title deeds, the Cypriot government has sought in recent years to implement legislation to safeguard buyers on the island and also provide a more efficient way in which title deeds are issued.
"For new or off-plan properties, one of the first issues to look into is the position of the title deed and whether there may be any problems which would prevent them (the deeds) being issued in the future to a new buyer.
Finally, while buying costs in Cyprus are cheaper than many of its European counterparts (and there are various mechanisms to buy even more efficiently), I'd recommend any notional savings made should be put towards a survey as a lot of the housing stock is a bit older. This peace of mind will still cost you a fraction of the premium you'd be paying for a newly built property.
So, with the right professionals in your corner, it seems there's no reason why more of us shouldn't be looking at Cyprus as a potential buying destination. To me, the island appears very much open for business and I'll not be surprised if I start to spend more of my time there, helping house-hunters, in the near future.