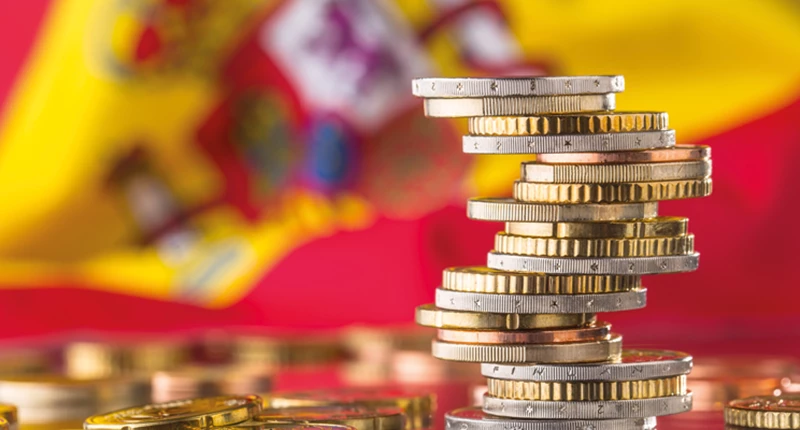 Richard Way surveys the mortgage market and finds out why borrowing in Spain is popular right now.
Brexit, or no Brexit (yet), Spain remains the most popular choice among Britons seeking a new home abroad. Despite all the uncertainty, the good news is that if you are planning on buying, cheaper application costs, low rates and increasing choice make conditions for getting a Spanish mortgage the best since pre-2008.
Last November the Spanish government ruled that banks and not the borrower must now pay one of the key costs associated with a mortgage in Spain, namely AJD or stamp duty. Elsewhere, the European Central Bank's Euribor, which Spanish mortgage rates are pegged to, is lingering in negative territory while banks are keen to lend to foreigners again.
"Typically, AJD works out at around 2-2.25 per cent of the mortgage value, so that's a big saving," said Kevin Monger at Mortgage Direct, which has qualified brokers in Spain and the UK, where they also help with remortgages.
"While there is no legislation in place, some banks are moving towards paying other mortgage application costs for their clients. Generally, banks are shifting their stance back in favour of non-resident buyers, with more re-entering the market and offering competitive products."
Go for a broker!
General consensus advises foreign buyers in Spain to use a broker.  The mortgage market there is opening up, but finding the most responsive lender and navigating the application process is still best done through an expert, someone who understands the nuances of Spanish banks.
"The mortgage system is different to the UK and not all Spanish banks work in the same way," said Alison Lowther de Cotta at the broker Mortgage Matters Spain. "I have agreements with all the major banks and know which are the most flexible and easiest to work with.  It's about having the right contact person, someone who understands how things are done in the UK; for example, how a person's income could be generated from dividends and a salary if they pay themselves through a company. It's feasible that the same mortgage application could be approved in one branch but turned down in another branch of the same bank."
Typically, the agreements that brokers have with banks will be exclusive or at least as competitive as anything else on the open market. They will be valid for a property purchase anywhere in Spain.
"I only send an application to a bank if I'm 99 per cent sure they'll get a mortgage," added Ms Lowther de Cotta. "Once I've received all of the documentation and submitted an application, I can usually get an approval from the banks, subject to valuation, five to six working days later. From scratch to getting a mortgage takes around six to eight weeks."
Get savvy, get a mortgage a principle
For serious buyers, the application process starts even before boarding a plane. At the very least you should have a mortgage in principle, but ideally, an agreement from a bank before you view properties.
"In March we had a client who preferred to get their finance confirmed after seeing a property," said Chloe Williams at The Spanish Estate Agent. "It took two weeks to get her loan offer and in that time the property was sold to another client. She was in tears when we had to tell her the bad news. But she's coming back to view again and now with her finance in place, she'll be in a very powerful position to act quickly and negotiate a better price."
How much for how long?
Unlike in the UK, Spanish banks don't use income multiples to calculate affordability but instead, they look at each client's individual debt-to-income ratio.
As a rule, banks will lend up to 70 per cent loan to value (LTV) to a non-resident buyer, based on whichever is the lower of their valuation or the purchase price.
"That's the maximum, but it's in no way guaranteed," said Mr Monger.  "It really depends on how strong your economic profile is. Some banks prefer to offer 60 per cent. And neither interest-only or buy-to-let mortgages  exist here, and banks won't take into account projected rental income in  your application."
It is important to note that banks' LTVs don't factor in buying costs, which can add up to 14-15 per cent when buying with a mortgage in Spain. So, while a client might get offered 65 per cent, in real terms the total cash required by them to complete is about 45-50 per cent (as opposed to 35 per cent).
Spanish banks prefer not to lend for less than ten years, with 20 years typical and 25 years the maximum, until the client's 75th birthday. "The older you are, the shorter the term you'll be able to get," added Ms Lowther de Cotta. "I've just done an 11-year mortgage for a 64-year-old client."
Download our free guide to buying a property in Spain

Variable or fixed?
Until a couple of years ago, variable rate mortgages were the norm with foreign buyers, but fixed-rate deals are now equally popular. Which one you choose could depend on your long-term plans and financial awareness. "There are far more attractive fixed-rate products available now and most of our clients choose this option. Fixed rates are currently only 0.5-1 per cent more than the variable rates and  they remain fixed for the entire term."
Rates will depend on the size of the loan and the strength of the application. "Currently our premium clients, who qualify easily for larger amounts, can get fixed rates of around 2.2 per cent for 20 years, or 2.45 per cent for 25 years," said Mr Monger. "For smaller loans of around €200,000 and less, add on another 0.2 per cent."
Variable best for borrowers hedging against the weak pound
Variable-rate deals, which tend to come with minimal early-redemption penalties, usually suit buyers looking to pay off their mortgage in the not-too-distant future. "We have a lot of clients at the moment who could be cash buyers but are actually borrowing," said Ms Lowther de Cotta.
"This is because interest rates are very low and secondly because Spanish mortgages have a lot of flexibility for paying off the whole loan or lump sums early. And some clients are hedging against the weak pound by borrowing  in euros, with a view to possibly paying off their mortgage later when the exchange rate has swung back in their favour."
A typical variable-interest deal might be 1.4 per cent fixed for 12 months; and thereafter 1.6 per cent plus the 12-month Euribor (currently -0.11 per cent) with no early redemption fee, though other conditions may apply.
Buying new-build
Banks will not give mortgages to off-plan buyers until after the certificates are in place at the end of the works. "Most valuers won't visit the property until after the works have finished and, in a lot of cases, the certificates are in place," says Mr Monger. "Due to this, it might be several weeks (or even months) after the works have finished before the banks  will lend."
This means that the deposit and any stage payments will need to be paid in cash by the buyer.
"If the build is longer than six months away when you get a mortgage offer, it's likely you'll need to reapply," said Roy Howitt at Medland Spain. "Typically, we find if the person's circumstances haven't changed then the mortgage goes straight through at the previously agreed rate."
One of Medland Spain's clients recently renewed a mortgage on an off-plan villa 12 months after the initial purchase. "He's based in Singapore and looking to relocate in two-to-three years' time," said Mr Howitt.
"He actually had the cash to buy but saw the mortgage as cheap euros without the exchange-rate risk, so he got a mortgage in principle, with a variable rate of 1.95 per cent, for 50 per cent of the €650,000 purchase price. He renewed the deal for completion in April.
And because he's leaving work with a pay-off, he could settle the loan early."
Budget for the extras
While borrowers no longer pay the AJD tax on their mortgage application, there will still be associated costs to cover. There could be other conditions attached to a specific mortgage deal, but a good broker will negotiate and customise your package accordingly.
"It is quite common to get offered a headline rate and then get it discounted according to the other products you take on through the bank, such as life insurance, funeral cover or a credit card," said Ms Lowther de Cotta. "And remember, you have to have a current account with the bank that does the mortgage, which is why I tell clients not  to open a local bank account until we have secured them a mortgage."
Other costs include valuation fees, mortgage deed and notary costs, the bank's own arrangement fees and your broker's fee. "Some banks are now also covering the mortgage deed costs, which are typically €2,000-€2,500 for a €250,000 loan, while others might waive their arrangement fees if the deal works for them," said Mr Monger.
The future's bright for borrowers?
Compared to a decade ago, Spain's mortgage market is highly favourable to foreign buyers. And there are signs that things are getting even better.
"For the first time ever, one of our lenders has announced it has a remortgage product available to non-resident buyers, with virtually no fees," said Mr Monger. "Applicants must be on a current rate of more than 2.5 per cent and will be offered a new fixed rate." A sign of things to come?