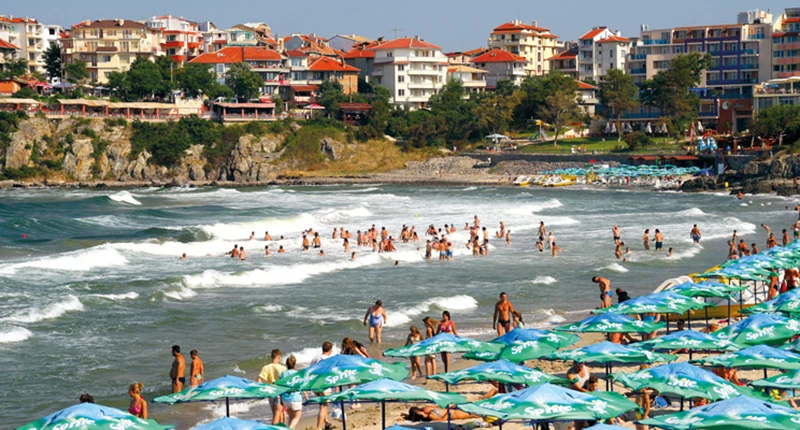 This boom-time Balkan hot spot has learnt lessons from those early days of frenetic speculation, says Richard Webber.
It may be the European Union's poorest country but Bulgaria is rich in property opportunities. Up to 10,000 UK citizens call this Balkan nation home. Many bought during the early noughties boom years when properties could be snapped up for bargain-basement prices.
Developers along the country's 230-mile Black Sea coast and high up in its emerging ski resorts went wild, snapping up seemingly every spare acre of land to build myriad apartment blocks.
The country's sun-soaked, cheap-and-cheery seaside towns were seen as potential money-spinners by speculative investors who dreamt not only of increasing their equity but of bumper rental yields from holiday lets. The trouble was, with companies galore jumping on the bandwagon and, in some cases, an absence of building regulations, supply soon outweighed demand – and that was before the property bubble burst.
Back then, as per any emerging market, problems existed and some people got their fingers burnt as developers went bust. Then the financial crash of 2008 seemingly rang the death knell for this proud nation's property market, wiping out inquiries from Britons virtually overnight and leaving half-completed apartment blocks littering the land.
But interest is now beginning to grow again. Bulgaria is back in our Top 10 Places to Buy Abroad index 2019, which pleases Polina Stoykova, managing director of Bulgarian Properties, who believes the country's property industry has learnt from the financial crash.
"The market then was very young,  but now we can forecast trends better.  We learnt that sustainable development would come through property investment for own use or long-term investment, not through speculative purchases for fast resale. Banks are much more conservative about granting mortgages and stricter planning laws apply now, focusing on, among other areas, building heights and density. All of this will help Bulgaria avoid mistakes of the past.
During the boom years, the country was well-explored by Britons and seemingly no village or ski resort lacked a British buyer, drawn by rock-bottom prices and other attractions.
Rural Bulgaria is like entering a different world where time has stood still, traditional Bulgarian life is treasured and beautiful landscapes remain unscarred by large-scale developments. For anyone wanting a holiday home with a difference or contemplating upping sticks permanently, inland Bulgaria is worth a look – especially with houses on the market for less than £10,000.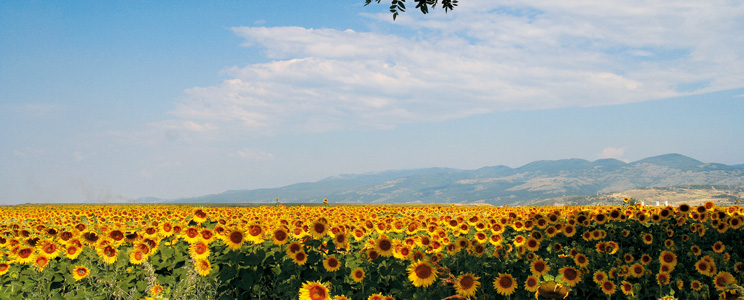 Although rural sales remain way down compared with the crazy years, villages encircled by undeveloped countryside yet close to the coast or a town or city are piquing British buyers' interest again.
One such region is Veliko Tarnovo and the tiny settlements surrounding this historic mountain town. The old medieval capital is a picturesque university town perched on the edge of the snaking River Yantra. History oozes from the cobbled streets and fortified walls. Its university is the country's second largest, offering the possibility of rental income for anyone buying in the town, where one-bedroom apartments start from €30,000. 
Properties in good condition rented to students during term time command a rental income of up to €400 a month. Similar rental opportunities to students apply in other university towns and cities, including Plovdiv, Sofia and Varna.
The local Bulgarian property office in Veliko Tarnovo says that a third of all inquiries are from Britons. "Veliko Tarnovo has always been popular among British buyers and that's why it featured in A Place in the Sun TV series back in 2004," says Polina. "It's a very nice town, a cultural place with great scenery and many traditional villages nearby. It carries lots of the Bulgarian spirit and culture.
"For town properties, investment is stable. Rural houses are not really for investment purposes, although there is potential to run them as family hotels. Most village houses suit those wanting  a lifestyle change."
However, an increase in rural tourism means that income possibilities exist for anyone offering bed and breakfast to those exploring Bulgaria's lush green rolling hills, deep valleys and wooded hillsides.
Out in villages such as Elena, Balvan, Vetrintsi and Musina, up to 15 miles away from the town, houses requiring upgrading can be snapped up for as little as €10,000, or even less. Renovated two- or three-bedroom properties in good condition with a large garden can be found for about €30,000.
Anyone wanting to live a self-sufficient life is rewarded with rich, fertile soil in fields stretching towards tree-clad mountains. "Here you can enjoy a relaxed, back-to-basics existence,  even though being this far away from an urban area doesn't stop villages offering high-speed internet," says Polina.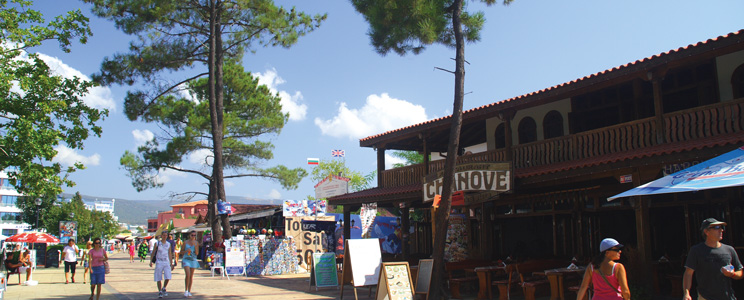 "What many buyers like is the social element. People in villages – where Bulgarian traditions are maintained – communicate more and have time for relatives and friends."
Plovdiv: capital gains?
It's not just the north where villages are beginning to attract interest again from foreign buyers. Those within reach of Plovdiv, the country's second largest city situated in the south, are back on the radar. Plovdiv, an ancient city sitting amid seven hills, has proudly embraced its tenure as the European capital of culture for 2019. An important Roman city, it still has many historical elements, including a cobblestoned old town and one of the world's best amphitheatres. 
The renowned medical university ensures apartments (one-bedroom from €60,000, two-bedroom €80,000) are in demand from students and buyers can expect a 10 per cent rental yield. 
Step away into the surrounding fertile agricultural region and prices plummet because rental opportunities are low. Here, traditional houses in villages such as Matenitsa are functional rather than eye-catching. But if you're after a bargain or a renovation project, you're spoilt for choice. House prices start from €10,000 for a building needing a complete renovation while those requiring just modernisation are marketed from about €30,000 for a two-bedroom property.
Travelling across Bulgaria, evidence of the country's 45-year communist era remains in the shape of derelict factories and austere apartment blocks. But this Balkan nation, which enjoys a continental climate of cold winters and hot summers, has made huge strides in recent decades with much-improved infrastructure and better air links, thanks to the arrival of the budget airlines easyJet, Ryanair and Wizz Air.
Black Sea Coast: homes from €20,000 
While would-be buyers considering relocating to Bulgaria full-time are more likely to look inland for peaceful rural properties, those wanting a holiday home in the sun look to resorts along the Black Sea coast. From the brashness of Sunny Beach to the tranquillity of Albena, there is something for everyone in this corner of eastern Europe.
The overdeveloped Sunny Beach is the biggest and most popular resort, particularly with the younger generations. Here, space is so tight, frontline hotels and apartments almost dip their toes in the warm waters caressing the resort's six-mile stretch of golden sand.
Thankfully, major construction has stopped in Sunny Beach, with resales driving the market. Sales declined after Russian demand collapsed in 2014 but activity is on an upward trajectory again. Furnished one-bedroom apartments cost from €20,000 with two bedrooms starting at €35,000.
"A small percentage of British buyers are still looking to buy properties at bargain prices or purchase houses with the intention of moving to Bulgaria permanently," says Ben Collins of Collins Estates, which specialises in the resale market along the Black Sea coast.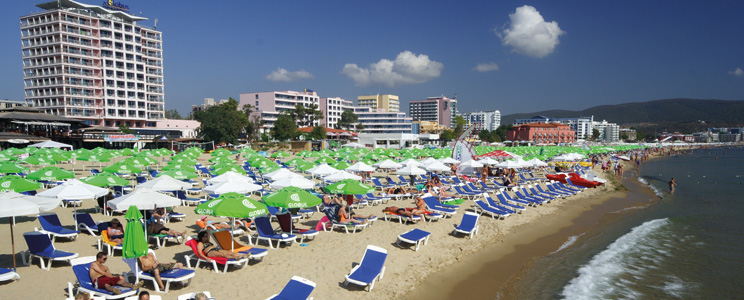 "They're mainly interested in resale properties built five to ten years ago because they're being marketed at very attractive prices. But there are also  clients looking to buy new apartments  in luxury complexes, beautiful beachfront houses or detached and semi-detached properties in 'closed' complexes containing all facilities."
According to Ms Stoykova, of Bulgarian Properties, up to 50 per cent of deals in the established beach resorts involve Bulgarian buyers, who are equally attracted to the low prices. "If you extend your search to satellite resorts, prices can start from €15,000 for a furnished studio and €20,000 for a one-bed apartment." 
Overdevelopment of some Black Sea resorts means plenty of competition for those wanting to earn a rental income during the busy summer season.
"You can't expect a very high return because not only is the season fairly short competition is tough, so rental prices aren't high. You can probably expect to cover your costs and end up with a little profit on top. Most purchases nowadays in these established resorts are for own use rather than investment or rental," says Polina, who points to up-and-coming resorts such as Lozenets or villages just away from the coast, such as Veselie and Rosen, as attractive propositions.
Anyone buying in Bulgaria needs to ensure they source a reputable estate agent, such as Bulgarian Properties. Unscrupulous, fl y-by-night agents in the past tarnished the country's reputation in the property world for a time.
Among the most common problems associated with buying in Bulgaria is establishing clear ownership. Bulgarian inheritance law results in property being divided equally among heirs on death, so ownership can become fragmented. Establishing clear ownership requires the use of a good agent and lawyer.
As for how Brexit will affect Britons wanting to buy remains to be seen. Perhaps it will result in returning to the situation before Bulgaria joined the EU in 2007. Back then, anyone buying a house (apartments weren't affected) had to set up a company for a nominal fee and issue an annual tax return via an accountant, merely to legitimise the ownership of land.
Whatever happens, interest in Bulgarian property will never wane because in whichever corner of Bulgaria you look prices remain, arguably, the cheapest in Europe.