The Canaries are the go-to place for many northern Europeans seeking year-round sun. Easy to reach, affordable and diverse, they are firm family favourites. But which one to choose? Here we ask three local experts, Alan Dennett from Salamanca Spanish Villas, Paul Ruane from Tenerife Property Sales and Charlie Willock from Exclusive Villas Lanzarote, for their top five reasons to pick Tenerife and Lanzarote.
Tenerife
1) Two islands for the price of one
More than five million visitors come to Tenerife every year but you might be surprised by the contrast between the north and the south, says Alan Dennett of the agent Salamanca Spanish Villas. Draw a line west to east from Garachico to Candelaria and Santa Cruz, crossing over Spain's highest peak, Mount Teide at 12,200 ft.
To the south, we have the popular resorts of Los Cristianos and Playa de las Americas attracting tourists from all over Europe to enjoy the beaches, water sports and the endless promenades. And the north? It's greener, lusher, less touristic, more authentic and offers lots of culture.
Puerto de la Cruz is a mini Buenos Aires given its South American architecture, colours, cafés and dramatic scenery. It enjoys a slower pace of life and a stunning natural landscape,  with Las Cañadas del Teide national park, the Orotava valley and the Anaga rural park.
2) Easiest to reach?
There are more flights to Tenerife from the UK (4hrs 25 mins) than any other island. Airlines and travel companies that fly regularly are British Airways, Easyjet, Iberia, Jet2, Norwegian, Ryanair, Thomas Cook and Tui, giving visitors and homeowners from many regions of the UK a choice of flights every day. 
3) Fine dining and five-star luxury
You won't have to look far for designer shops and Michelin-starred restaurants. Find one of these at the Ritz-Carlton Abama, the best hotel in the Canaries, near the Costa Adeje, where you'll also find several five-star hotels, the Plaza del Duque shopping plaza and championships golf courses. "Popular places to enjoy the finer things in life include the Hard Rock Hotel, Baobab Suites, the Sheraton La Caleta resort and the Gran Meliá Palacio de Isora with the largest infinity pool in Europe," says Mr Dennett.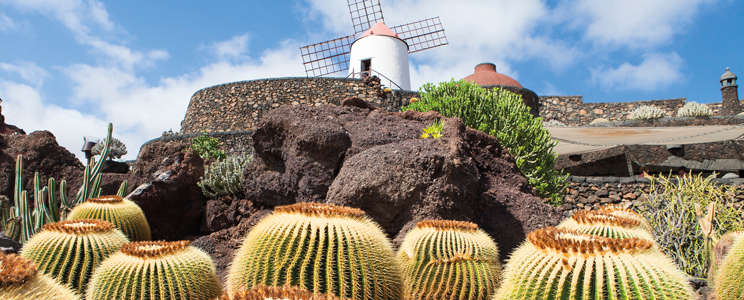 4) Properties to suit every budget
Apartments, townhouses, villas and fincas: Tenerife has them all. Obviously the nearer to the coast you are, you are going to pay a premium. Two-bedroom properties in the centre of Los Gigantes cost about £250,000. Yet five minutes away inland you will pay £175,000. "Better-positioned properties are often the older ones, in need of an update," says Paul Ruane of Tenerife Property Sales. "We can help you update a property." 
5) Volcanoes to viniculture – plenty to do
In the south, there are plenty of bars, shops and nightlife as well as Siam Park, the biggest water park in Europe, in Adeje; there's Loro Parque zoo, the luxury golf resorts of Golf del Sur and La Caleta on the Costa Adeje, whale and dolphin watching, jeep safaris, camel riding and a surfers' paradise at El Médano.
There's also an Annabel Croft tennis academy at Abama, bodegas and wineries, gastronomy tours, historical districts such as the one in La Orotava, the lovely traditional town in the north, and one in Santa Cruz de Tenerife. There are also several museums, notably the Museum of Nature and Man in Santa Cruz.
Lanzarote
1) The perfect climate for sporting pursuits
One of the biggest draws to any of the Canary Islands is the exceptional year-round sunshine and Lanzarote has more than its fair amount. Being just four hours' flying time from the UK makes this island a perfect summer and winter destination for those looking for beaches, sunshine, relaxation, family fun or sporting excellence.
Club La Santa is one of the biggest entertaining sports complexes in Europe and is the winter home to many British athletes and Olympians. You are spoilt for choice, with activities ranging from swimming, horse riding, sailing, jet skiing, paragliding, submarine safaris and off-road driving.
2) The legacy of César Manrique
Lanzarote's beauty and underdevelopment has been achieved in no small part by the influence of the environmentalist, artist and architect César Manrique (1919-1992). "Lanzarote is like an unframed, unmounted work of art," Manrique said. "I hung it and held it up for all to see."
Manrique's influence can be seen everywhere on the island, from the low-rise buildings to the public artwork. He insisted that new building on the island should be discreet, respectful to the landscape and low-rise and his legacy lives on. Among his best-known and most influential works are Jameos del Agua, Mirador del Rio and the Cactus Garden.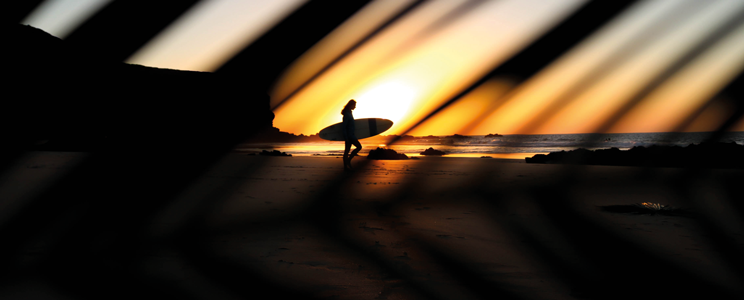 3) Superb beaches galore (and plenty for nudists)
There are the popular resort beaches of Puerto del Carmen, Playa Blanca and Costa Teguise or the much-loved Papagayo Playa on the southern tip of the island with fine white sand and stunning clear, calm waters which are safe for swimming, diving and snorkelling. Then there are plenty of well-kept "secret" ones too.
Try Punta Mujeres on the north-east coast, close to Arrieta, where you will find the coastline dotted with natural rock pools safe for bathing and surrounded by pretty white houses. Some further tips from the cognoscenti: La Graciosa is an island just off the north-west tip of Lanzarote which features stunning white beaches in Playa de la Cocina and Playa de las Conchas which has strong waves.
Take the daily ferry crossing to the island from Órzola, with a sailing time of about 25 minutes. Nudists are well catered for on Lanzarote.
4) It has Europe's first underwater museum
Thanks to the Museo Atlántico in Playa Blanca, the island is a paradise for divers and snorkellers. Don't expect Disney-style shipwrecks or an aquatic theme park, though. This is a serious art installation of ten groups of sculptures designed as "a place to conserve, preserve and learn about the sea life and nature". It opened two years ago and has guided tours: underwatermuseumlanzarote.com
5) It's got a bit hipster of late
With a forward-thinking conservationist in Manrique and a healthy naturist scene, the foundations were all in place. Look to the north of the island, especially around Arrecife, for eco-friendly glamping, yoga retreats and a clutch of new bars popular with local creatives, the odd indie pop star and hipster-leaning families from east London. There's even a trendy Barbershop in Arrecife to make them feel at home. 
Download our free guide to buying a property in Spain