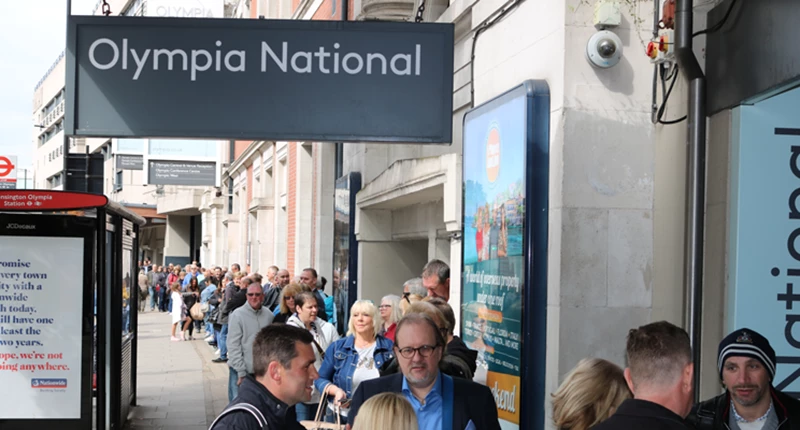 What a weekend that was in the capital for the second A Place in the Sun Live exhibition of 2019, following our successful show in Manchester earlier this year.
If you joined us in London across the three days, then thank you and we hope that you found it useful, inspiring and entertaining. If you weren't able to join us, then here's a taster of what occurred below.
There were over 140 exhibitors in attendance representing countries all over the world, including Spain, France, Portugal, Cyprus, USA, Italy, Turkey and even Panama, ready and waiting to offer our visitors their expertise as they looked to kick start their overseas property plans.
As always, there were informative talks taking place across various stages at Olympia London. Our French Village and Florida Pavilion provided information on France and Florida respectively, whilst our Mediterranean theatre focused specifically on buying properties in Italy, Cyprus and Turkey.
Essential Spain and Portugal talks took place on The Hub, the heartbeat of the show, which focused on the property markets, where to buy and what to expect during the process. Brexit was undoubtedly a hot topic over the weekend, and our speakers ensured that no stone was left unturned as our visitors sought assurances before the United Kingdom leaves the European Union.
Jasmine Harman, Jonnie Irwin, Laura Hamilton and Amanda Lamb also conducted interviews on The Hub, offering insights into filming the TV show, their own property ventures and why the exhibition is the ideal place to start your research.
Jasmine Harman was also reunited with her former TV house hunters, Ian and Maria, who appeared on the programme in 2018 and subsequently bought in Estepona, Spain. Jonnie Irwin caught up with Harriett and David Gething who didn't appear on the show, but rather opted to do things their own way, eventually buying a holiday home in Oliva, on the Costa Blanca.
As the dust settles on another great weekend in London, our attention now turns towards our Birmingham exhibition in September 2019 - so stay tuned.
Watch the official highlights reel from our London show below