Novelist Mandy Baggot, 41, and her accountant husband, Jon, 45, from Wiltshire, bought a traditional two-bedroom house in the hamlet of Pelekito in north-east Corfu, last summer. Here she tells us how they found their Greek property.
"We had holidayed in Corfu for many years and always returned to the same area, Agios Spyridon, which is situated between the towns of Acharavi and Kassiopi on the north-east coast of the island. We love the sunny climate, the stunning scenery, delicious food and the warm Greek welcome, so when we could do so, buying a holiday home for our family seemed the logical thing to do.
We are lucky enough to have friends who live on the island and they suggested estate agents who sold properties that we might be interested in. We also visited the A Place in the Sun exhibition in London Olympia to get tips on what to expect when buying abroad, and to check out Greek property prices as part of our research.
We saw a few properties during our latest trip to Corfu but unfortunately, none of them were quite for us. However, when our estate agent, Roula Rouva Real Estate, sent us a link to our Home in Pelekito, we both knew that it was love at first sight! If we could've we would've have bought the property there and then, without any hesitation.
But we arranged a Skype tour with our estate agent, Andy Marshall, who showed us through every room and ended up with the stunning sunset views from the roof terrace – and we were hooked. A few days later Jon was booked onto a flight to do a personal viewing.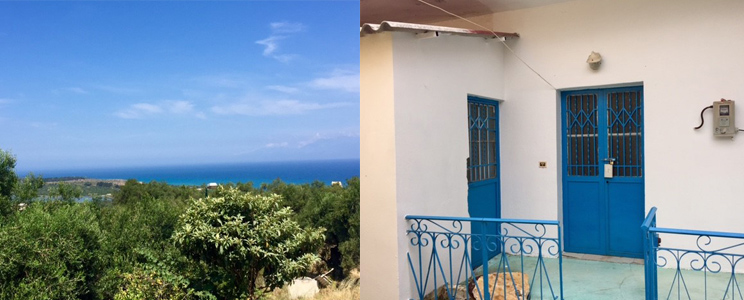 He then came home, we discussed it and looked at the photos and videos he had taken, and then, a week later, we made the offer. It was on the market for €59,000 but we managed to get it for €52,500 - result!
It wasn't all plain sailing though, as there were some issues with trying to obtain a building permit for a second floor. Be warned, that you'll find the Greek legal system has a lot of red tape to navigate! However, eventually, after eight long months, the house was finally ours.
It wasn't a ruin by any means, but it needed renovating. Again, our friends on the island recommended a reliable builder who set to work straight away putting in floor tiles, painting, redeveloping the garden and overhauling the electrics.
Because our budget allowed us to we would then do something else to the house, get started with the kitchen. This was the last thought in our minds when buying though because, with the amazing Greek weather, all you really need is a barbecue or a visit to some of those idyllic tavernas!
Our tips...
Our one top tip if you're thinking of buying abroad is to find a good solicitor and check out testimonials from satisfied customers if you do not have friends who can offer recommendations. A great lawyer can make all the difference, not only when you're negotiating the contract, but afterwards with setting up utility accounts and dealing with taxes etc.
Three words to sum up our buying experience would be exciting, stressful but dreamlike".
search for a property for sale in corfu
Download our free guide to buying and living in Greece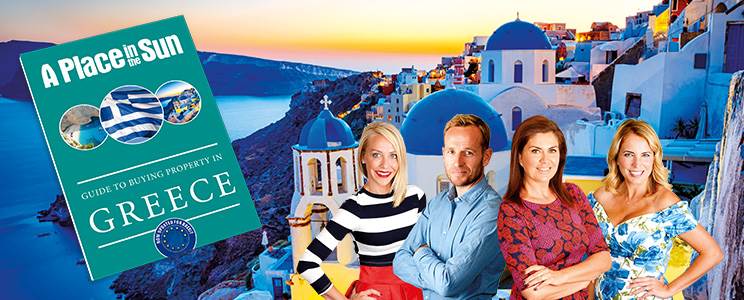 download our free guide on buying a property in Greece