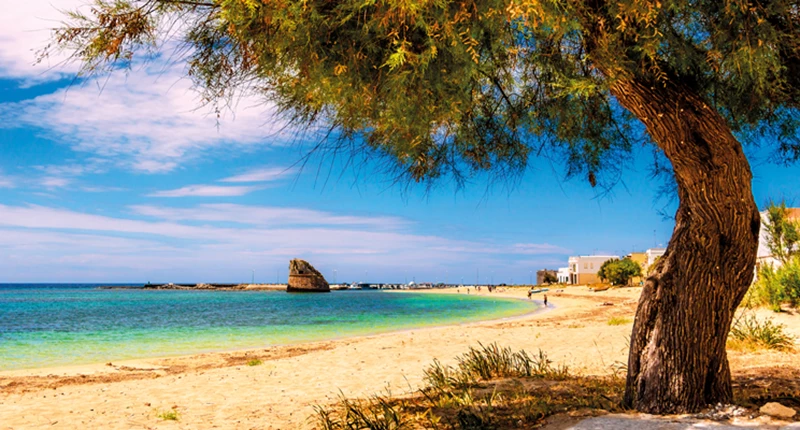 Valeria Pintus from Sardinia-based agent Ajò provides all you need to know about the Italian region, an ancient Meditteranean land in the heart of modern Europe.
One of the amazing things about Sardinia is that it combines so many environments all such a short distance apart. You could spend the morning in the hills surrounded by greenery, where the air is fresh and scented by pine sap, have an organic lunch at an "agriturismo" farmhouse, be sunbathing in the afternoon on a deserted white sandy beach with turquoise water and then take dinner and drinks in a modern 24hr city with all the amenities you could ever need.
If you have never heard of Sardinia, it is a beautiful Italian island situated smack-bang in the middle of the Mediterranean Sea just below Corsica. It boasts extensive mountain ranges, wide valleys, and broad plateaus and being one of the most geologically ancient lands in Europe, unlike most of Italy it is thankfully not prone to earthquakes.
Climate and outdoor life
Sardinia has a mild short winter and a long hot dry summer and seems to experience the second spring in October when plants and flowers return from the summer heat.
The year-round good weather allows plenty of outdoor activities both on the coast and inland: from mountain biking in the wild hills to scuba diving or kitesurfing in the crystal clear sea or simply relaxing on the warm sand of your favourite beach.
Property and getting there
Tourism has received a welcome boost in recent years since low-cost airlines started flying here from major European cities, however, the rural hinterland has still largely been untouched allowing visitors to experience an authentic taste of old Sardinia while modern life is only a short drive away. This is also where one can find some great property deals. If you are looking for a bargain then take your search a little further inland where you can enjoy the best of both worlds at a much more affordable price.
Direct Flights to Cagliari, Alghero or Olbia from most major European cities. Ferries from Spain, France and Italy allow you to easily bring your car or campervan.
Local cuisine
Sardinian's diet typically consists of fresh, healthy and seasonal food. For the best quality, we recommend buying your fruit, vegetables, honey, olive oil and cheeses from local farmers called "Agricoltori diretti" oh and don't forget the wine. Great locally produced wine can be purchased for as little as €1.30 EUR a Litre. Two popular varieties are Cannonau and Vermentino. "Cannonau" is red wine and "Vermentino" is white.
You can also find fresh fish at the local market's fishmongers in every town, called "mercato civico".
Typical global fast food chains are present in Sardinia as anywhere else while plenty of other takeaways like the "Rosticceria" (Roasted meat, potatoes etc) and the ever-popular Pizzeria can be found in all towns and city centres.
Ancient Sardinia
Sardinia has a rich and varied history dating back millennia and is proposed as a possible site for the lost city of Atlantis.
The Nuragic society originated here and evidence of its advanced culture can be seen throughout the Sardinian landscape. They have built fascinating megalithic constructions such as the: sacred wells, domus de janas, giants' tombs, ziqqurat, dolmen and menhir and a very extensive network of dry stone towers, called nuraghi, which exist exclusively in Sardinia.
Experts have speculated that this knowledge could be part of the heritage of the builders of those ancient megalithic sites, the survivors of ancient advanced civilizations that preceded ours.
Diverse regions
Sardinia Island is primarily comprised of four provinces; Cagliari in the south which includes the capital city Cagliari; Sassari in the north where you can find the towns of Alghero and Olbia, and sandwiched in-between you find Oristano (west coast) and Nuoro (East coast). Each region has its own identity, food, culture and even local dialect of Sardinian, so much so that someone from Cagliari won't understand the dialect of someone from Nuoro. Thankfully Italian is spoken throughout as the main language.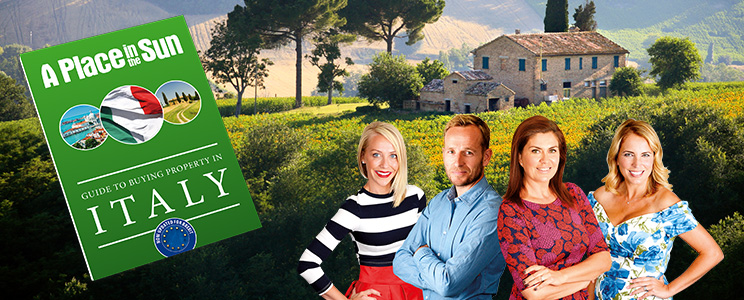 download our free guide to buying a property in Italy
Sardinia is a fiercely independent nation and although part of Italy has always fought for autonomy and recently made strides in becoming a "Zone Franca" (Tax Free zone) which could have a very positive impact on the whole area including living standards and the price or property making Sardinia a good place to invest right now.
Cagliari
The Sardinian Capital is Cagliari City and this is where the majority of Sardinian people live and practically one-third of the population is concentrated in the Cagliari province.
The city developed around the old fortified town of Castello which is Cagliari's historic centre. It began as a medieval town where you can now find museums, universities, Roman archaeological sites, shops, restaurants and nightlife.
To the west and east of the city along the coast, you can find many beach resorts and prices are still quite reasonable compared to the north. Further inland you can find many large villas usually with lots of land that used to be used as holiday homes by local Sardinians and are now being sold at great low prices.
Oristano
Only an hour drive from Cagliari there is Oristano. To attract tourism many historical buildings have been brought back to their original splendour in the heart of the town. The lifestyle here is quiet and relaxed and the locals work throughout the year in preparation for the large street Carnival: Sa Sartiglia, a spectacular exhibition of horsemanship, dating back to medieval times. The sea on the west coast is rougher than the east and ideal if you like a bit of surfing.
Nuoro
Nuoro is located in the heart of Sardinia between the Highest Mountains Gennargentu and the beautiful sea of Orosei and Cala Gonone. It is the wildest part of Sardinia that will enchant you with the fierce beauty of its landscape, ancient culture, inhabitants and authentic local food.
Sassari, Aghero
Sassari is the second most populated region of Sardinia, it is a university town and has a proud history and perhaps the best collection of Sardinian art. Within Sassari there is the beach town of Alghero, a popular destination for tourists, encircled by ancient walls, it's known for its cobblestoned old centre with many boutiques, bars and restaurants.
Olbia
In the northeast of Sardinia is the region of Olbia, most famous for the coastal area called Costa Smeralda built by the Aga Khan and is a playground for the rich and famous. House prices can reach a staggering 300,000 euros ($392,200) per square meter and during summer you will regularly see super-yachts cruising the straights of the La Maddalena archipelago between Sardinia and Corsica and moored at the exclusive Porto Cervo.
Thankfully the excess of Costa Smeralda does not extend too far and port areas like Olbia are much more affordable. Olbia is a good base if you are planning to take a boat trip to the Maddalena archipelago or experience the fresh mountain air and healthy spring waters of Tempio.
In terms of tourism, this is probably the most popular destination and this is reflected in property prices in the region compared to the rest of the Island. Our tip, head south for a bargain.
Sardinia is an island bursting with history and culture, where the beauties of the sea blends intimately with the unspoilt charm and ruggedness of its countryside. One of the few still unspoilt regions of the Mediterranean, a perfect place to start a new life or invest in a holiday property.