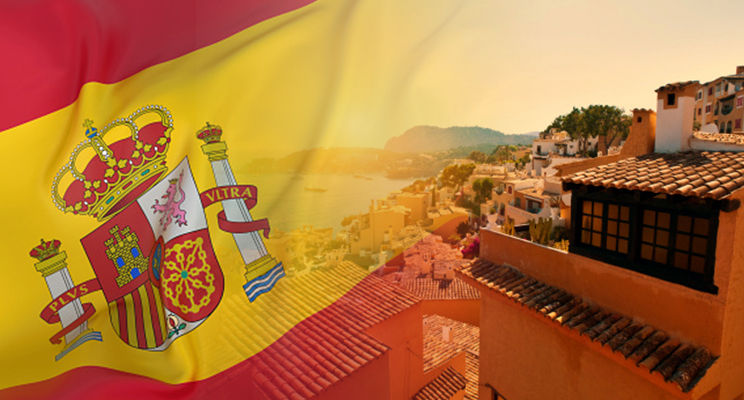 The latest statistics from the Spanish Land Registrar's Association for the last quarter of Q4 2017 highlight that British demand for Spanish properties remains strong, along with other encouraging signs for the Spanish property market.
Coinciding with a 7.6% increase in property prices and a 19.8% increase in home sales in general, foreign demand for Spanish properties rose to 15,266 registered purchases, the highest level in a fourth quarter for several years, and a 20.4% YoY increase compared to the same period in 2016.
This substantial increase must be largely owed to the ongoing determination of British nationals looking to purchase a second home in Spain or relocate on a permanent basis. During the last three months of 2017 foreign buyers were led by the British with 2,384 registered purchases, followed by French and German nationals with 1,242 and 1,198 purchases respectively.
This rise in British engagement was also a quarter-on-quarter increase of 0.9%, which contributed to an overall 20.4% increase in foreign property demand.
As a result, UK nationals now account for 16% of the overseas property market share in Spain, which is an 8% lead on French nationals who account for the second highest number of foreign homeowners. This suggests that, although Brexit has understandably stalled decisions for some, many British nationals continue to proceed with their property purchases in their number one overseas destination.
It could be suggested that British nationals during this period were encouraged by Alfonso Dastis' (Spain's Foreign Minister) pledge in October that British expats living in the country would face "no disruption" post-Brexit, amongst other positive comments surrounding pensions and European Health Insurance Card (EHIC) benefits at the time.
Data gathered via aplaceinthesun.com also reinforces this desire amongst Brits to own a property in Spain. In 2017, we saw 55% and 28% increases in Spanish property searches and property enquiries respectively, in addition to a 36% increase in web traffic seeking the latest overseas properties for sale and buying advice.
With Brexit negotiations continuing, positive signs are showing for British buyers and Spanish property sellers alike, but the full impact of Brexit won't be felt until March 2019 when the UK formally leaves.
One thing that is certain however is that the desire amongst Brits to own a property in Spain remains.
search for a property for sale in spain
Download our free guide to buying a property in Spain in 2018