Mallorca has been one of the hottest property markets in Spain. However, there's a pocket close to Palma that is reinventing itself and is surprisingly affordable –  for now – reports Liz Rowlinson.
The success story of the Spanish property market in recent years, Mallorca keeps on breaking records for both tourism numbers and home transactions. There are many good reasons behind this good fortune, from its beautiful coastline to its island lifestyle and superb infrastructure. 
But you might think that it's beyond your budget. Especially the popular southwest corner, where the capital Palma lies on Palma Bay, along with its well supplied international airport (the third busiest in Spain) and the biggest tourist hubs – from Magaluf to Playa de Palma and the glitzy Puerto Andratx.
Well maybe not, for now. In recent years there's been an increase in interest in Palma, a beautiful seafront city that was normally bypassed on the way to other areas. The city, surrounded by beaches on both sides as well as marinas and port areas, has become a fashionable place to live for many northern Europeans. It is home to boutique hotels, renowned restaurants and designer shops, and property prices have gone up considerably since 2013.
On the back of this appetite for coastal city life – something that is being seen in mainland Spain too – there's no reason why the beaches either side of the city shouldn't be in the sights of buyers. Especially when the superb beach of Playa de Palma is undergoing a transformation.
The opposite side of the Bay of Palma from Magaluf, Playa de Palma is a 5km stretch of wide sandy beach with a long paseo marítimo dotted with palm trees and open beach bars or balnearios. The shallow, clear water is suitable for children, and with most of the beach 30 metres from shore to boardwalk, there's plenty of space.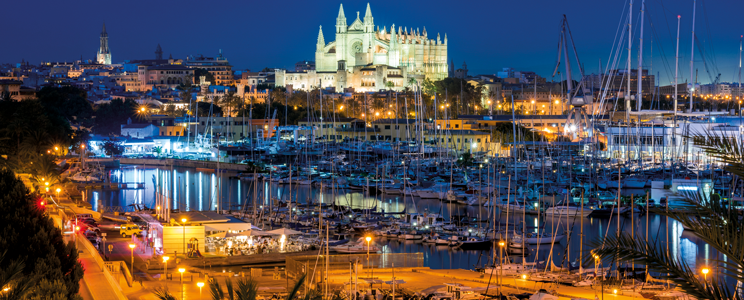 Backed by holiday apartment blocks, Playa de Palma the resort, between the package tourism hubs of El Arenal and C'an Pastilla, sprang up in the 1970s  but fell off British tourists' radar unlike that of the Germans. It became famed for its German beer halls, especially the Megapark complex that has its own Oktoberfest.
Yet Playa de Palma offers good fundamentals: a family-friendly Blue  Flag beach with smart loungers for hire, proximity to the airport (less than ten minutes' drive) and an increasing number of five-star hotels with cutting-edge restaurants. All have arrived in the past three years: one of these is the Asian-themed Katagi Blau restaurant on the rooftop terrace of the Llaut Palace Hotel; or down on the promenade there's the attractive-looking Ginger Beach restaurant that stands apart from the typical offerings of the area, as does Bonito, the Asian fusion street-food "soul kitchen" and margarita bar with DJs. 
The area's move upmarket and rebranding as "Palma Beach" has been catalysed by a private consortium of hoteliers, restaurants and service providers set up in 2014. Mika Ferrer, who comes from a local family, has been spearheading the €350 million upgrade which includes the five-star hotels, Ginger (one of the family's restaurants) and the newly opened Starbucks. "I left Palma in 1987 to work for Microsoft in Miami and when I came back I didn't like what I saw," he says.
"The tourism had gone downmarket, driven by offers of free beer and all-inclusive hotel deals, yet I saw how Playa d'en Bossa had moved away from this in nearby Ibiza. There is no reason why Palma Beach cannot be like Miami  or Venice Beach or Barcelona – a glorious lifestyle beach."
The tourism is diversifying at the C'an Pastilla end – between the beach bars numbered 7 to 15 as they head towards Palma city (the 1 to 7 end closer to Arenal has further to go in the process) – with a smattering of Americans, Britons and Scandinavians in the bars and cafés.
Ferrer suggests it will take five to ten years for the area to fully change, but it's the ideal time to buy a home there, with prices still affordable for southwest Mallorca. It is probably, along with pockets around Magaluf and Palma Nova, the last piece of it where you can get apartments first line to (just behind)  a sizeable, sandy beach for less than €300,000.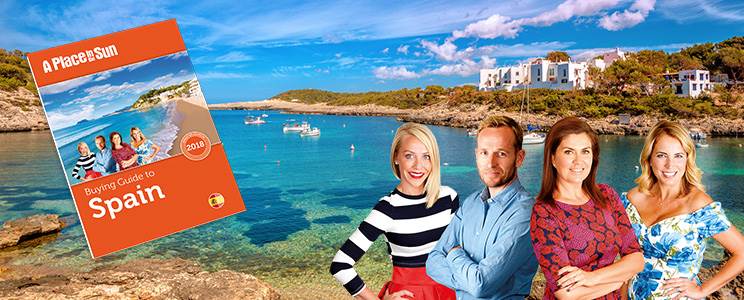 download our free essential guide to buying a property in Spain
Identifying the potential of the many seafront apartments, the upmarket agent Engel & Völkers opened an office there in the summer and is selling resale properties in need of an update, from €175,500 for a studio or €279,000 for an 84m2 two-bedroom apartment (top, right) to villas from €500,000.
"We have sold properties to German and Swedish buyers so far, but are still building up our stock," says Terence Panton, managing partner of Engel & Völkers in Palma. "This period of change is set to trigger a real boom in Palma Beach. It's one of the last two areas [with Palma Nova] left with such potential.  We expect that prices will rise significantly in the next three years."
The Spanish property commentator Mark Stücklin of spanishpropertyinsight.com has taken a tour and sees the potential: "Palma Beach offers a compelling narrative for investors. We have seen it before, that areas that sprang up in the early years of the package tourism boom have become dated and downmarket and then been improved. The beach is undeniably nice, the water clear, but it's when you look at it that it's not especially inspiring, but the location is improving."
He adds that this area is more affordable than the other side of Palma, around the popular Swedish area of Cala Mayor, or around Calvia. Buyers should beware that the Balearic government made a new ruling on short-term rentals in August, so anyone banking on doing Airbnb rentals should think again. "Whilst some people are looking at long-term rentals [this area's season is growing longer] the lower price point [of Palma Beach] might persuade some buyers that they can manage to buy and keep an apartment without renting it out," he says.