Meet Sarah and Ian Powell from Chester, who in April 2017 decided to purchase their dream Costa del Sol property after holidaying in the region for many years. Below you can hear all about their story, check out the scenery and listen to their top tips!
"We'd been looking to buy a property in Spain for many years! My brother's wife's parents own an apartment in La Cala Mijas on the Costa del Sol and we had holidayed there on a number of occasions, and on each visit, we always spent more and more time looking in estate agents for properties for ourselves. Over the years we came to love the location and knew deep down that if we were to buy that was where we wanted to be.
We've always liked the idea of having a home from home where we could leave our things and just head out whenever we wanted. We came close to buying in 2012 but decided to have children instead which would prove to be the much more expensive option. I'd registered on the A Place in the Sun website and received emails which provided us with hot properties weekly, and it was one of those emails which kick started our property adventure in early 2017.
Estate Agents
We spotted an apartment and made online enquiries about availability which then put us in touch with Chestertons Affinity, one of the bigger estate agents on the Costa Del Sol. After discussing our needs with them they then put together a list of properties for us to consider and arranged for a weekend visit where we could go out and view as many properties as possible before hopefully making a decision to buy.
Chestertons also put us in touch with a solicitor and organised for us to have a meeting at the Notary office to arrange Power of Attorney with the solicitor and organise our NIE numbers (Tax Identification Number). This meant that things could happen while we were back in the UK with our solicitor being able to sign on our behalf. This is one of the big tips I would give anybody looking to buy abroad is to get this in place because it puts you in a stronger position as you can't put in an offer on any property without having your NIE numbers.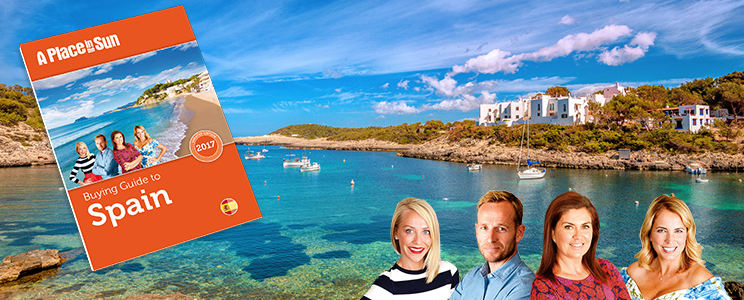 download our free guide to buying a Spanish property
Another tip in the current uncertain financial market is to enrol with a currency specialist. They give great advice and enable you to freeze a Euro rate early in the negotiations so that you know exactly how much you will pay for your property and budget accordingly. Leaving it to the open market and exchange rate can also obviously work in your favour, but can just as easily end up costing you more money than you'd like.
Viewing trips
We travelled out to Spain in early March and met with our estate agent who met us at Malaga Airport and took us first to the solicitors, followed by the Notary before starting with the property search. We saw about 12 different properties on the Saturday in different areas around Mijas Costa, which gave us a feel for what was available at our price range and homed in on what we felt was important for us in terms of location, the size of the apartment, proximity to coast and restaurants etc.
The final property we saw on Saturday was the complex that we'd originally seen on the A Place in the Sun website and it was everything we'd hoped for. There were four apartments for sale in the complex and we spent time looking through each one before finishing the day's viewings after what was a very long but enjoyable day.
The plan was to make a shortlist of our favourite properties on Saturday night and then have the second viewings on Sunday, but as we'd already decided where we wanted to buy we thought the time was better spent going back to our number one choice. Once the decision was made we instructed our agent to put our offer forward and it was thankfully accepted. Chestertons were great managing the whole process for us as was our solicitor. We finally exchanged in late April, less than 6 weeks after having our offer accepted, something unheard of in the UK!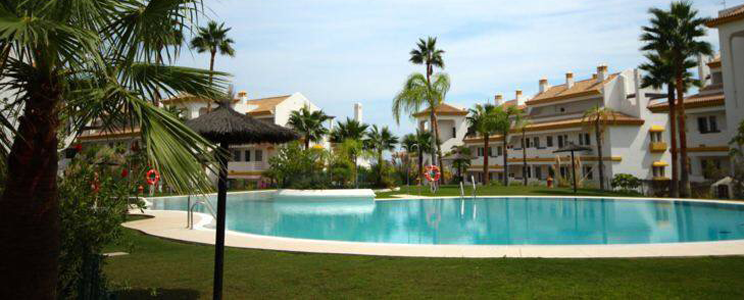 We travelled out to Spain in May to furnish the apartment then had our first proper holiday in June and are currently planning to head out again in August and October. The property we bought was a two-bedroom, two-bathroom apartment overlooking a golf course in La Calla, with 2 swimming pools, gardens and play areas for the children, perfect!
Settling in
When in Spain with our young children, our apartment surrounds a Golf Complex and as such, we spend a lot of time playing in the pool and children's area. We do however like to venture out to the nearby town of La Cala which is a 10-minute drive, where there is a beautiful beach and a host of play areas, with restaurants to suit all tastes. Our favourite currently being Konfusion Tapas Bar which is listed on Trip Advisor as one of the best places to go locally.
If you like to explore the region further afield heading West Ronda is a spectacular mountain top 15th-century city set dramatically over a deep gorge which separates the old Moorish town and the new town. A stone bridge spans the gorge offering spectacular views. There is also an 18th-century bullring.
Benahavis, known as the dining room of the Costa Del Sol is perfect for food lovers and heading East Marbella Old Town is often ignored but must be visited as it captures the essence of Spain. Further West, Nerja and the beautiful Pueblo Blanca of Frigiliana are just two of many places to visit.
We plan to make the most of our property and visit 4-5 times per year whilst having friends and family make the most of it too. We try to embed ourselves in the community when we visit, Sarah speaks good Spanish so we always converse where possible and encourage the children to always say Hola and Adios!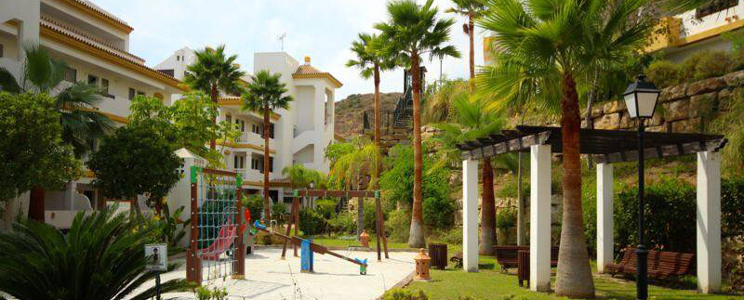 Our adventure has only just started but we already know that this will serve us well for the years to come and ultimately it will be a major part of our retirement plans. A Place in the Sun started us on our journey and we now have an apartment that not only us but other members of our family can enjoy for years to come!
What advice would you give to other aspiring homeowners?
My advice to anyone who has been thinking of buying abroad is, once you know the area you want to buy, don't hesitate as it'll be the best thing you will ever do.
Three words to sum up the overall experience?
The three words that would sum up our experience would be, exciting, scary and rewarding!"