The strong dollar hasn't kept the crowds away from Florida this year, with the Sunshine State on course for a new tourism record. Visitor numbers in the first six months of 2016 increased by 6 per cent compared with last year and the state expects to welcome 115 million tourists for the whole year, compared with 105 million in 2015.
Similarly, September marked a record year for Orlando International Airport, where the green light has been given recently for a new terminal. In the 12 months to the end of September, 41.5 million passengers passed through the airport, representing a year-on-year increase of 10 per cent. International traffic was up by 14.75 per cent.
This is all good news for homeowners in Florida, with demand driving both house price growth and rentals. "The market is really picking up here in Orlando, with more investors now looking at buy-to-let properties as well as vacation homes," said An Flamand, owner of the agent Orlando Vacation Realty. "Prices are still very good value, especially compared to what your money gets you elsewhere, like in Europe."
David D'Ambrosio, director of operations at the Grove Resort & Spa in Orlando, added: "Recent statistics from HomeUnion [the investment property portal] revealed that Orlando's family holiday home rental market is set to rise by 6.1 per cent per month this year, due to its growing leisure and hospitality industries."
Most second homes around Disney are in the "Golden Triangle" or "Four Corners" areas. Fanning northwards from Haines City to the edges of Disney, these include the metropolitan hubs of Davenport, Kissimmee and ChampionsGate where short-term rentals are allowed, and being bisected by Interstate 4 affords fast access to Orlando city and the airport. Here's a closer look at where to buy, depending on your requirements.
Second homes with proven rentals to pay the bills
Established communities (also called resorts) that combine easy access to the theme parks and golf typically offer the best rental returns. Popular ones suited to the traditional family second homeowner include High Grove, Tuscan Hills, Solana, Calabay Parc, Highlands Reserve, Highgate Park, Tuscan Ridge and West Haven. Disney World is no more than 20-25 minutes' drive from each of these.
"For budgets of $80,000 to $135,000, most clients realise that a condo or apartment with resort amenities is the best option," said Howard Thorne at Homes of America Realty Group.
"And those with $135,000 to $200,000 lean more towards a town home, preferably one with its own splash/plunge pool. And those buyers looking for a home that attracts enough rental income to at least pay for itself, leaving enough profit over to pay for trips to Florida a couple of times a year, are paying $200,000 to $350,000."
Single family homes for as little as $160,000 are available, said Mr Thorne, but with lower rental yields they are usually better suited to retirees or non-rental second homeowners.
For buyers planning to spend six months of the year in Florida, typically retirees, more residential communities with quieter neighbourhoods, lots of natural scenery and where the homeowners' association (HOA) fees are low are preferred. Examples are Watersong in Davenport and Orange Tree in Clermont.
The agent Homes of America recently helped a couple who appeared on A Place in the Sun on the TV to purchase in Watersong. "They were looking for a more residential/second home area, where they could spend half the year," said Mr Thorne. "Initially, they did not want to rent out their property, but they now accept 10-16 weeks of rentals each year, just to cover their outgoings on the house."
An Flamand confirmed that "most buyers tend to look for three, four and five-bedroom vacation homes with pools and sometimes spas, too". She recently helped Scottish clients to buy a four bedroom second home with a pool in West Haven, Davenport. They paid $245,000 for the property, which is a holiday home that they'll also let.
Meanwhile, communities suited to buyers who don't want to be more than 10 minutes from Disney include Windsor Hills, Sunset Lakes, Emerald Island, Tuscany, Calabria, Indian Creek and Formosa Gardens.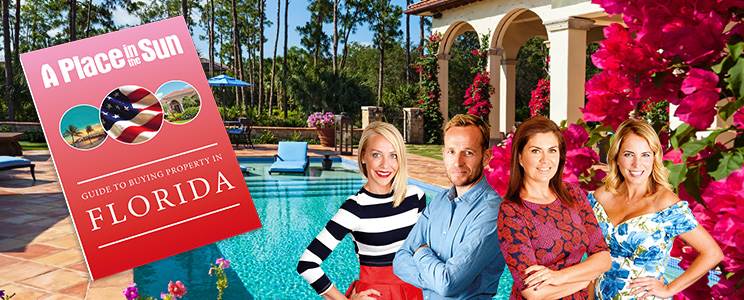 DOWNLOAD OUR FLORIDA PROPERTY BUYING GUIDE
Golf, not theme parks?
If being closer to a fairway is more important, a home in the golf communities of Reunion, ChampionsGate, Mystic Dunes and Southern Dunes are safe bets. For something new, though, Flamand suggests a new-build town home at the golf villas development at Providence Golf Club, Davenport, where the developer is offering fixed rental returns.
Meanwhile, just west of Orlando in Montverde is the relaunched Bella Collina golf community. The project, created by the same developer as Reunion, stalled during the last economic crisis but not before the one-of-a-kind Tuscan-style clubhouse was built, infrastructure put in and the Nick Faldo golf course was opened in 2008.
With a new owner, the community offers stunning lakeside and frontline plots, available through The Jerry Barker Group, whose own property there will open as a show home early in the new year. Prices at Bella Collina start from about $500,000 for a three-bed pre-construction home, rising to $11million for a palatial lakeside home built in 2014.
Fully managed vacation resorts: the ultimate stress-free property
Some of Florida's most exciting opportunities are in new hotel-style vacation resorts, where owners often have the option to enter their property into a leaseback or rental scheme with the developer. Facilities offered at new projects coming to market in the next year are comparable to full-blown holiday resorts.
Once complete, The Grove Resort & Spa, next to Lake Austin and five minutes from Disney, will include 878 apartments. For a limited time the resort is offering buyers in the first phase of 292 units the option to enter a two-year leaseback programme, which delivers a 10 per cent gross return (before tax and insurance).
Owners will then have the option to join the standard rental programme managed by Benchmark Hospitality International. Prices at The Grove, where extensive on-site facilities include a water park and surf simulator, start at $255,000. Not five minutes from The Grove and even closer to Disney is the site of another mega resort, Margarita Village, by Jimmy Buffett's Margaritaville Resort Orlando, due for completion by the end of 2017. Centred around a hotel, a lake with a beach area, water park and commercial outlets, the site will include a mix of vacation homes, timeshare units and residential apartments.
"Margarita Village is going to be something else," said Jerry Barker. "We have over a dozen pre-sale reservations, including one of my own. Models and prices are due to be released early next year and the infrastructure is currently going in. This place will rock everything else."
Balmoral at Waters Edge in Haines City, 25 minutes from Disney and 12 minutes from Legoland, is another more boutiquey option. Built around a series of navigable lakes and themed garden areas, a total of 245 three to eight-bedroom houses are planned. Complementing the clubhouse and usual amenities will be a water park and Ronaldo soccer academy.
The resort's grand opening is planned for the end of March. "Phase one, which consisted of 102 units, has just sold out with the largest group of buyers being from the UK," said Garrett Kenny, chief executive of Feltrim Group, Balmoral's developer.
"We released phase two, which consists of 85 units, in October. Prices are from $328,000, inclusive of luxury furniture and a private pool. We're also offering a 6 per cent net leaseback contract to buyers at Balmoral for up to three years, including off -peak personal use."
All on-site management at Balmoral will be by Feltrim Resorts, whose recent contract with Virgin Holidays, kicking off in the spring, has already resulted in 150 bookings for the May to December 2017 period.
With a growing number of resort launches lined up, central Florida's holiday home market is gearing up for an exciting 2017. For a home that lets you and your rental guests enjoy theme parks, golf and a quality outdoors lifestyle, the sunshine state is hard to beat.