It's been a successful winter for our TV series, with the number of property hunters buying a home on the programme up from 40 to 60 per cent. So what did they buy? In part one of this feature, Liz Rowlinson catches up with four very happy new owners (plus one couple you might recognise who want a second go…)
"We bought an apartment once £135k for £36k in Cyprus"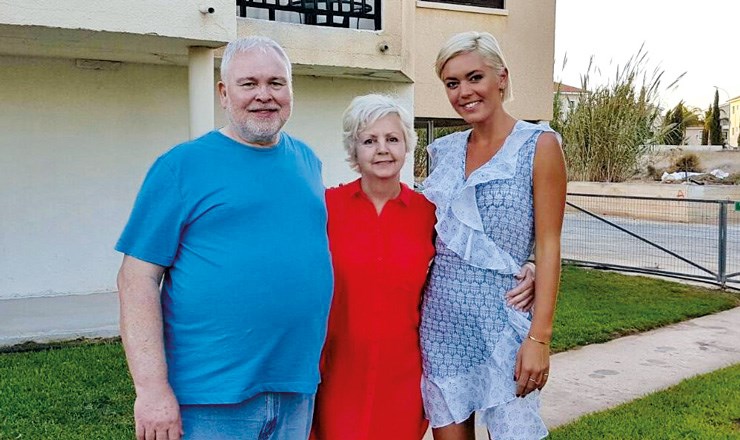 Entertainer Bernard Hatch and his partner Joy Reader from Liverpool have never bought a property together and aspired to owning a home abroad. They had a budget of £35,000 and were looking to buy in Cyprus after appearing on the TV series with Danni Menzies - which they did.
"We'd applied 18 months ago to go on the programme but then Brexit happened and the pound dropped and our budget suddenly dropped. Luckily we had savings and a pension pot so when we got a call from the TV company to go over in November we said yes. A Place in the Sun is one of my favourite TV programmes and Danni was very helpful," says Bernie, 67.
"We spent a month in Cyprus to test the water as part of our research. We liked the eastern side around Protaras and Ayia Napa as it's less hilly than the Paphos area and we wanted a ground-floor one-bed apartment, not a studio, and also something that was 'squary not longy' shape!
We ended up buying one - featured on the programme - in Tersefanou that is 10-15 minutes from Lanarca airport, and it is a large, brand-new first-floor apartment with a lift. It was bought as an investment in 2008 but not lived in - then the price was reduced and reduced - from £135,000 to £36,000 which we ended up paying. We found the extra £1,000 down the back of the sofa! The agent was VR Estates (vrestates.co.uk).
"There are a few expats that live on the complex. The people who go there are mainly swallows - or snowbirds - like us, spending the winters there to avoid cold Northern European days. It can reach 40 degrees in peak summer but even in winter it can reach 25 degrees there. We will rent it out during the summer to defray expenses."
"We'd never been to Malaga until the TV show - but we bought a home for £69,000"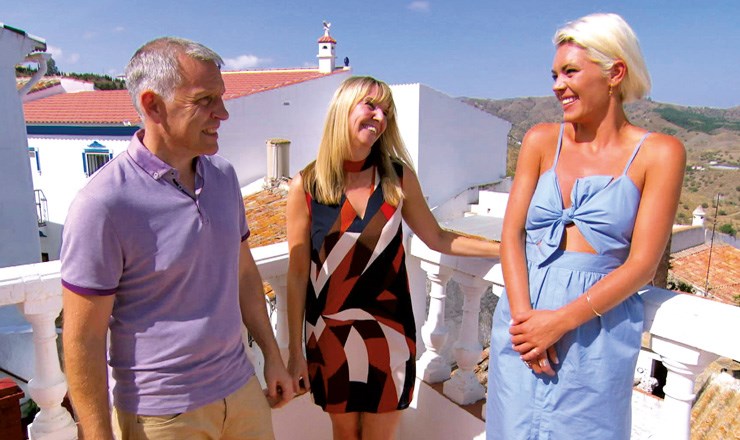 Having travelled the world, competing martial arts experts Sally and Dan Ferreti from Bristol appeared on the recent Winter Sun TV series looking for a home around Malaga for £80,000. Did they buy the property they went for with Danni Menzies on TV? Office manager Sally updates us.
"We'd been to Spain and knew we wanted to buy there but didn't know which region. At the Olympia exhibition [May 2016] we did a screen test as we love the TV show and wondered if our budget would be big enough. We had never been to Malaga yet we put our faith in the A Place in the Sun research team and the first time we set foot there was during filming! It was the team that suggested looking east of Mijas to get more for our money - rather than west. During filming we stayed in Torre del Mar.
"We just wanted somewhere within an hour of Malaga airport, near the beach, with two bedrooms and some outdoor space. We have two children - aged 17 and 20 - and with a sofa-bed in the lounge we'd be able to sleep five or six people. At the moment we are both still working - Dan's going to have his 50th in Spain in May - but after taking some family holidays, the plan was that maybe to retire there - this was the first step on that journey.
"We went out in October and by November we'd completed - it was very fast. We bought a property for €75,000 - £69,000 at the time - so way under our budget. It is a two-bed, two-bath townhouse with lots of character in Rio Gordo. The agent was Nick at Essential Properties (essential-properties.com).
It is within an old Spanish building and the British vendor had renovated and extended it and it had a very homely feel with stunning views over the mountains. When we were there, there was all that flooding around Malaga but on a rainy day we bumped into a British couple who we then went to lunch with and they introduced us to some other Britons - and a plumber we needed! - so it was fate. We felt at home there instantly.
'The programme was really helpful as it kick-started our property search - it pushed us into doing it and we probably wouldn't have already bought a home in Spain without it."
"We would never have bought our Costa Blanca home without the programme"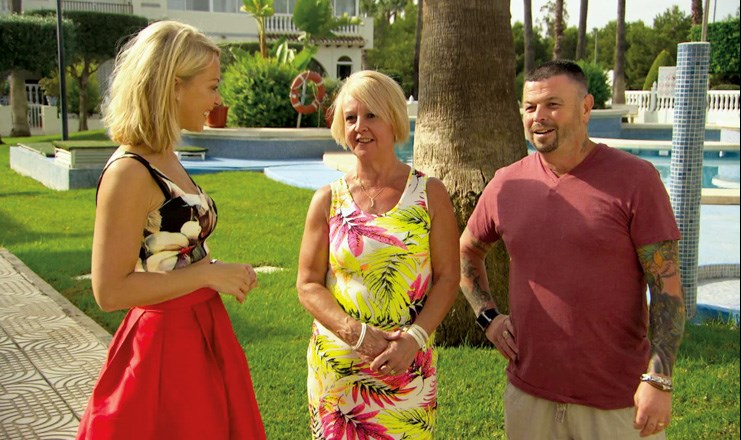 Dave and Debbie Chambers from Redditch, Worcestershire, were looking to buy a place in southern Spain with a view to possibly retiring there one day. Within little more than six weeks of screen-testing at the Birmingham exhibition, then filming a month after, in November they completed on a one-bed apartment in Quesada for £45,000. However it hasn't all been plain sailing, as Debbie reports.
"Our aim was to buy an apartment in Spain so we could get into the lifestyle before spending more time out there," says Debbie, 54, a print finisher. "Our four children [aged between 30 and 37] have all left home and we were ready for something new. With our budget we hoped for a two-bed apartment near the beach and with a sun terrace.
"We didn't really know the Southern Costa Blanca that well - we'd visited Santa Pola and San Miguel - but then we'd kept seeing episodes of the TV programme with Jasmine going to Torrevieja and we though it looked really nice. We kept watching the programmes every night after work and then we thought why not?
"We bought the third property we were shown on the show - a one bedroom place but a very large one and it has a long shaped sun terrace. It's in a small complex, in a block of about 42 apartments. It was bang on budget! However it was luckily we insured the apartment straight away as not long after we completed the flat upstairs flooded - it had been empty a long while and then the overflow pipe was blocked and a deluge of rain water flowed back into the apartment above, and down into ours - but the neighbours were all so helpful. They are a mix of Spanish, British and Italians. It's been fixed up and we are looking forward to spending some time there.
"We would never have done this without A Place in the Sun. We had sold our home in the UK to downsize and were just moving when we got the call, so we left all our stuff in boxes and thought 'let's go!'. We got such a lot of useful information during filming and it's all been amazing.
"We found our dream home in Costa Rica but now want to try it all gain in Granada"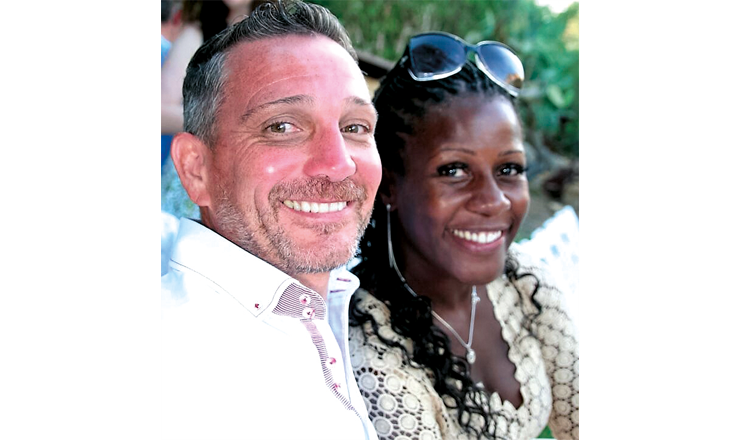 Former Army officers Steven and Rachel Grey appeared on A Place in the Sun TV programme in 2014 seeking a property in the Costa Ballena area of Costa Rica. They bought a home for £256,000 and turned it into a successful B&B, enjoying so much interest they now have to turn people away. Now they are looking to appear on the programme again to help them create a similar business in Granada, southern Spain. Here Steve reveals all.
"After appearing on A Place in the Sun and purchasing the home we found through the programme we moved out to Costa Rica full time in April 2014. I'd been in the Royal Engineers, the British Army and the Australian Defence Force, then I'd been a butler and worked at the Savoy Hotel in London and was ready for a challenge.
Since moving to Costa Rica we have really enjoyed the beautiful constant sunshine and never woken up wondering what the weather will be like. Our lifestyle is outdoor living and we extended the house to accommodate this by adding a huge balcony to overlook the Morete River. The wildlife here makes it feel like we are watching a continuous David Attenborough programme.
What we most enjoy is meeting the international guests that stay at Casitas Del Rio - it is so interesting talking to people and hearing their life stories, only yesterday we had a doctor for NASA and his wife, a lawyer from the Ukraine who advised her government on political issues in America. We also enjoy the laid-back lifestyle - everything at a slower pace, so stress levels are at the lowest point in my life.
We have worked hard and built up a successful business, adding a large swimming pool, pool side entertainment ranch, covered BBQ areas etc. Having never worked in the hospitality business this was a test to see how we liked it or if we were even good at it. We were, and are now looking to find a larger property this time in Granada, Spain. With the new price tag [$1.6m] we have a larger budget!"