Malta is a small but surprisingly dynamic and highly populated little island that remains a firm favourite with the British. Handily placed between North Africa, the Middle East and southern Europe, it's got the climate, is accessed by plenty of year-round sights and is oozing with history but also some world-class amenities such as superb marinas. With excellent investment fundamentals and a well-established property market, it off ers top quality new developments as well as traditional "houses of character".
Its property market is in good shape too - Malta recorded the highest quarterly increase in house prices in the EU (+6.2 per cent) in the third quarter of last year, according to Eurostat. In fact property prices were rising steadily throughout 2015 into 2016. Demand is strong domestically - the island has a strong tradition of first and second home ownership - and in the recent Malta Budget, concessions were given to first time buyers, incentives for renovation projects and a reduction on the purchase tax on properties in Gozo (from 5 to 2 per cent) was made for all buyers on the Malta's little sister island.
For British buyers looking for retirement in the sun, this small but sophisticated island off shoot of the British Empire – where English is widely spoken - is a safe, well-run and well-developed location with yearround services from Ryanair and easyJet amongst others.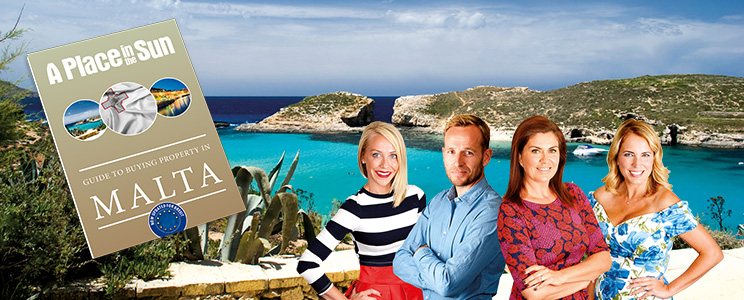 DOWNLOAD OUR free MALTA PROPERTY BUYING GUIDE 
Last year (2016) it was classed 6th in the "Best and Worst Places to Live" index by Expat Insider, and came a close second to Costa Rica in the "personal happiness" category. It is frequently named one of the "Top 5 countries for aff ordable retirement" with a well developed as a business hub - especially for fi nancial services, e-gaming, software development.
Malta has some tempting residence programmes including the Malta Retirement Plan and the Malta Residence Programme, both off ering EU nationals the opportunity to take up residence in Malta and enjoy a tax rate of 15 per per cent.