Cyprus has been quietly prospering during 2016. It has put behind it the global downturn, the crisis that hit its banks and it has been addressing various issues relating to the purchase of property by overseas buyers to make it an even more attractive place to invest.
Long-held cultural ties with the British on the island remain a big part of the pull – English is widely spoken, the legal system is the same and the comforting familiarity of driving on the same side of the road – plus 330 days of sunshine a year at the end of a four-hour flight. It's a small, user-friendly island where around 70,000 British ex-pats reside.
"There are still many people wanting to retire to Cyprus," says Denise Kay of agent Sold On Cyprus (soldoncyprus.com). "The former colony is almost a home from home, but with sunshine - British people feel very comfortable there." She says that this appetite has not faltered since Brexit, and buyers are still keen to capitalise on the aff ordability of many areas of the island. Paphos region remains popular and there buyers tend to have a budget of €200,000 to €250,000. "You can get a three-bed villa with a pool within this budget," she says, although adds that over the past year Famagusta has become popular.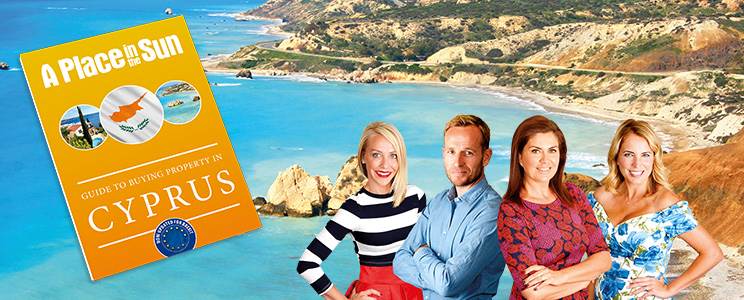 download our free guide to buying a property in Cyprus
What about the fall in the pound? "Many vendors are quick to react to the situation and will be very open to negotiation on the sales price," she says. "Although we also have many buyers who are downsizing from large property to a smaller one, so they are euro to euro transactions."
Many buyers pay cash as mortgage rates are not great in Cyprus right now, but Kay predicts that the current 50 per cent reduction in transfer taxes will be extended by another year to sustain the level of interest of overseas buyers. See page 121 for more information on buying in Cyprus but also to glean an insight into life running a business and relocating full time to Peyia. There's also been much investment in the Lanarca area, an exciting new marina in Ayia Napa, but the coming year should be big for Paphos, a European Capital of Culture 2017.