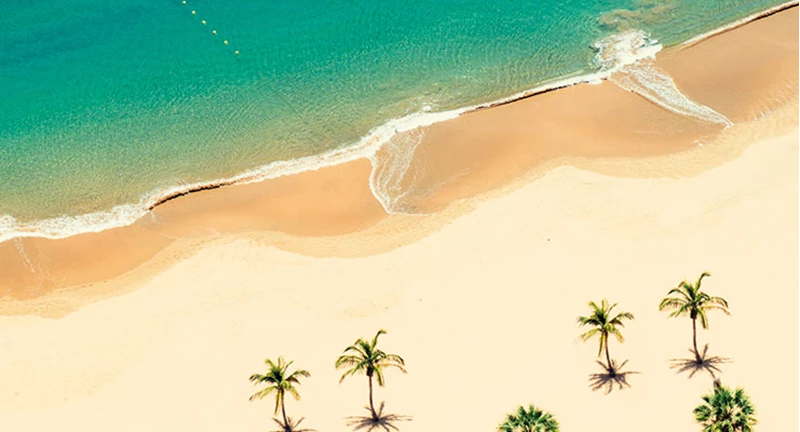 For John Turner, the big question after the EU Referendum hasn't been whether or not to buy in Spain, but exactly where to buy there. Retiring early was the trigger for 57-year-old John to begin his search for a Spanish bolt-hole, somewhere he can go to escape Scotland's cold, wet winters and let to holidaymakers during the busy summer months. The prospect of Brexit hasn't put him off the idea.
"Waiting until we know how the situation could aff ect British owners of overseas homes is one option," said John, single and living in Livingston, between Edinburgh and Glasgow.
"On the other hand, like me you could accelerate the process and purchase in Spain before any potential changes are made. My plan is to have bought somewhere by November this year."
John's career working for an American fi rm took him to places as exotic as Hong Kong, Tokyo, New York and San Francisco. But he's focusing closer to home in his search for a second home.
"I'm torn between the Canary Islands and southern Costa Blanca," said John. "The Canaries are well known for winter sun. I hadn't been to the islands since holidays in Tenerife when I was in my twenties and then last year I ended up in Fuerteventura by chance. Four days before I was due to fly off for a break in Sharm el-Sheikh, the Russian airline came down there. My travel agent let me change my holiday plans, so I chose Fuerteventura – it was a bit windy but I really liked it. One concern is the regularity of flights to the Canaries." Back on mainland Spain, John has visited the northern part of the Costa Blanca but never the southern stretch, often called Orihuela Costa. It was A Place in the Sun TV programme that gave him the idea of buying there.
"I was watching a Winter Sun episode focusing on the Costa Blanca and thought it looked just right," continued John. "The downside is that winters aren't as warm as the Canaries but I think there will be a more residential feel there. Flight options are great from both Edinburgh and Glasgow to Alicante and Murcia-San Javier, and I could feasibly drive down there when I go for longer stints." As John plans to spend two to three months over winter in Spain he wants to be somewhere with a bit of life all year round. His sights are set on a lock-up-and-leave apartment within a complex that will be easy to let to holidaymakers in the summer months.
Being near a golf course would be an added bonus. John teed off regularly as a youngster and achieved an eight handicap, but these days his clubs are gathering dust. "I've probably played just two or three times in the last 10 years," said John. "But it would certainly be nice to get back into it out in Spain, where the climate makes it more enjoyable to play."
Presented with the right properties, John is ready to travel to either the southern Costa Blanca or Canaries. And being a cash buyer means he's in a position to have his Spanish purchase wrapped up in no time. "When I like something I tend to move quickly," added John. "Each time in my life I've bought a car or house in Scotland, I've made the decision to buy it very quickly!" Let's hope the same happens in Spain!