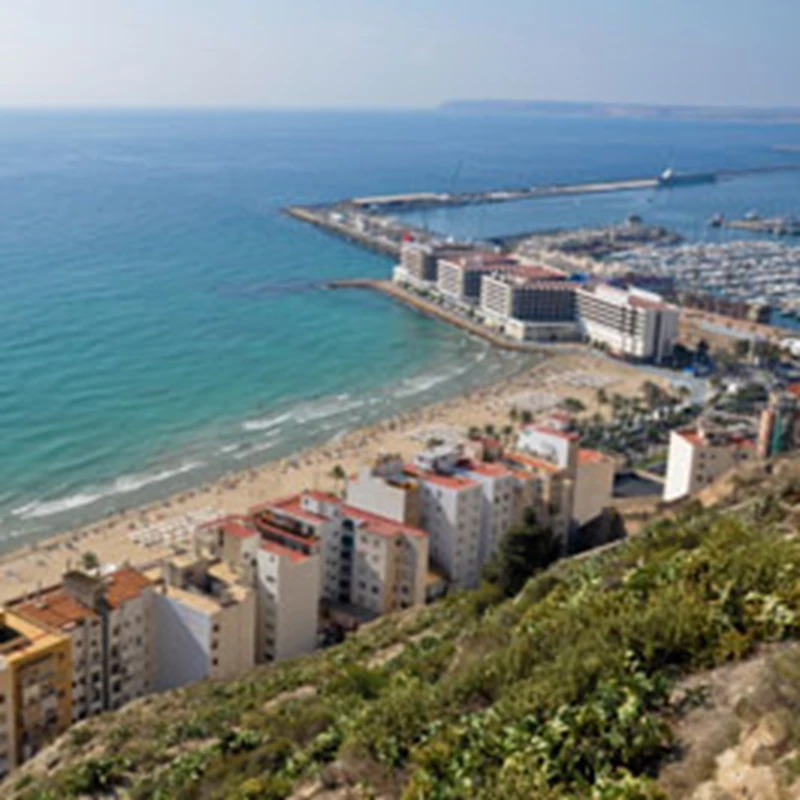 Spain announced earlier this week that it had retaken the number three spot in world tourism in 2013, overtaking China by welcoming a record 60.6 million international visitors.
The sun-drenched Mediterranean country now only stands behind France with 83 million international tourist arrivals and the United States with 67 million according to the World Tourism Organisation.

Indeed, foreign tourist arrivals surged by 5.6 per cent in the year according to the Spanish national statistics group FRONTUR, adding almost 11 per cent to the country's total GDP and remaining a key driver of economic recovery.
Marc Pritchard, Sales and Marketing Manager for leading Spanish home builder Taylor Wimpey España comments:
"There are numerous reasons why Spain still ranks top of the list for holidaymakers.
"For Brits the easy to reach reliable good weather plays a big part, swapping grey clouds for blue skies and the strength of the pound against the euro means that visitors can get more for their money which has no doubt aided the increase in people snapping up attractive deals on hotel accommodation and rental properties.

"We at Taylor Wimpey España have seen this increase of tourists translate directly into the holiday real estate market. 2013 has been the best year in terms of sales since 2006 with both frontline and inland projects performing very well.
"We currently do not have any stock properties on the Costa del Sol and only 18 in total on Mallorca and the Costa Blanca.

"Whilst this is of course impressive, I do not however think that we have seen a complete turnaround in the market.
"The fact that Spain has decided to exit its EU bailout is a sign of real progress and a step in the right direction.
Indeed if our 2013 sales volumes are anything to go by, 2014 is looking like a very promising year for the Spanish second homes market."

Take one of the most famous and popular coastlines in Spain, the Costa Blanca, which attracts millions of visitors each year and is traditionally a favourite destination for foreign buyers drawn to the clear blue waters, miles of golden sandy beaches, quaint villages, sophisticated cafes and restaurants and an abundance of historical, cultural and leisure activities.
In this region, Taylor Wimpey offers the brand new La Vila Paradis apartments in Villajoyosa, on the beachfront with direct access to Paraíso beach. The complex has a pool, private parking and communal gardens. The penthouses include basement parking and storage.
These apartments - with two or three bedrooms and wonderful views over the Paraíso Beach - are priced from €259,500 + VAT.

Get help buying a property in Spain
A Place in the Sun produces free detailed guides to buying property abroad. Download the guide to buying a property in Spain or search our for sale listings for a property in Spain.
A Place in the Sun Live is a great place to start your journey to owning a home in Spain. Taking place at Olympia London on 28th-30th March, A Place in the Sun Live is the official exhibition of the hit TV show and features live appearances by the show's TV presenters Amanda Lamb, Jasmine Harman, Jonnie Irwin and Laura Hamilton.
There are over 30 exhibitors selling property in Spain, so there's bound to be something to suit every taste and budget.
Tickets to A Place in the Sun Live are on sale now at two for £15. Click here to book.