We asked our holiday rentals partner, HomeAway.co.uk where the most demand is right now for holiday villas and apartments. Full of "old favourites", their top ten locations confirm traditional tastes, but we look at what's hot, where, and for how much, for prospective landlords
1. Orlando
With nearly 57 million tourists a year, and a continual string of fresh theme park attractions, there are always new reasons to visit Orlando, which comes top of our rental hotspots. The most popular type of property is a four-bed villa with a pool, typically costing £546 per week to rent - so, once you've paid for your flights, it's quite affordable compared with the likes of Ibiza, Mallorca and the northern Costa Blanca (see below).
The hotspot areas are within the "Golden Triangle" area, including Champions Gate, Westhaven, Calabay Parc and Posner Park in Davenport, according to Carol Chant of Dream Homes Orlando. Your holiday rental property must be in a short-term rental (STR) zone (Polk and Osceola counties, not Orange); and Chant advises: "Be careful about buying in Lake county, where there's an outstanding vote about permitting STR."
On size, she says that four-bedders with two master en-suites work well, because this means two families can share the property comfortably, and you must have king-size beds, as these are the norm in North America. "Three-bedders are much harder to find, as builders were focusing on four/five-bedroom properties, yet these properties do rent well," says Carol. "As a management company, we can't get enough of them." She says that a south-facing pool area is also desirable, as is west-facing, but not so much east, as that misses the afternoon sun. "While wi-fi is expected these days, offering free calls to the US/Canada or even the UK is a selling point worth considering. But a games room is an incidental these days - people never ask for one specifically," says Carol, adding that she can't talk about likely yields as it's illegal to project returns on STRs in the US.
"What I can say is that it's quite hard to do more than break even, due to the high running costs."
Beware high pool upkeep costs and air-con bills: "Pools cost around $100 [£67] a month to run - more if you have a spa [hot tub] as well. You can cut costs by keeping a tab on air-con/water bills." See Carol's Ten Tips to cut your Florida villa costs in her piece 'How to reduce your costs when running a Florida villa'. You must also budget for management costs, which can be about $150 a month.
What about condos? "Americans love them, as they stay three-to-four days at a time, but HOA [homeowners' association] fees can be devastatingly high, and you can't get mortgages for them."
2. South Tenerife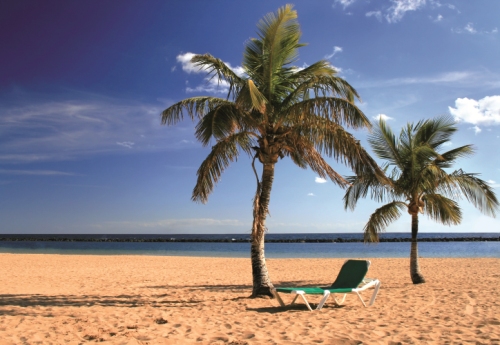 Our number two is rather a tricky one. Clearly the demand is there, according to sites such as HomeAway.co.uk, and there are hundreds of private properties advertised for rent in Tenerife, but the problem is that the bulk of them are not legal.
We highlighted this issue in this magazine last year, but for anyone who is unaware of the "hot potato" of holiday rentals in the Canaries, the Canarian government have been cracking down on illegal holiday rentals, following a piece of legislation from 1995 that dictates that all tourist accommodation needs a licence. While licences are not being issued for standalone villas, apartments on complexes have to be rented through one single management company (which holds the licence), rather than privately organised by individual owners.
Martin Goodyer, a British national involved in business development, explains: "If a property is not part of a development, it is liable for a fine, and even if someone owns on a licensed [touristic] complex, but aren't letting via the licensed agent, they can be fined, too. So all the rentals agents have taken down their private rental adverts, or morphed into an estate agency.
"There are still plenty of people advertising their properties to let on the internet, via the letting sites, but most of these seem to be run outside of Spain.
"The result is, for example, that one large frontline complex in the heart of what should be the most desirable area is running nowhere near full, because private owners have withdrawn their properties from the market out of fear. Some just use them for personal use, some are putting them up for sale. The complex's coffee shop has just closed down, due to lack of business."
Go to the Tenerife Forum for plenty more on this, but it's not all scaremongering, as Tenerife property agentJo Pike warns. "I know plenty of owners who have received heft y fines (up to €150,000), and with such uncertainty our clients are saying they'll just go to Egypt instead. This legal issue is strangling the Canaries.
"There is even a new law in the pipeline that stipulates that if you buy on a touristic development, you can't live on it, so people might even lose their homes, too."
So, be wary of buying a property for rent in the Canaries right now, although the fact that an owner in Lanzarote has just taken his case to the small claims court and has won has set a precedent. Take legal advice before jumping in - or choose somewhere less controversial (see our other hotspots).
3. Malaga, Spain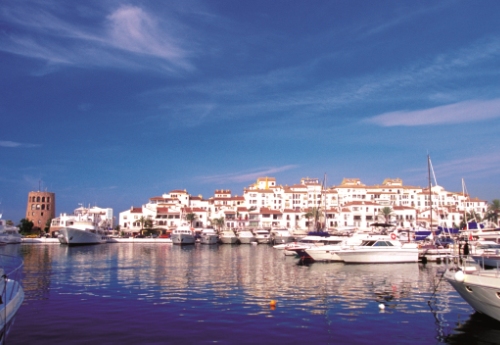 Spanish economic woes have not dented the appeal of the Costa del Sol, and northern Europeans continue to seek an escape to sunny climes and that Mediterranean lifestyle.
HomeAway.co.uk report the highest demand for a two-bed property in three key areas: Marbella (£583pw); Nerja (£421pw) and Benalmadena (£417pw).
Nerja is a pretty tourist village, with plenty of British expats, that remains ever popular, according to Angela Taylor of em>Buy a Home Spain.
"A two-bed property in the central seafront Balcon de Europa area costs around €145,000 [£127,300] to buy, and rents for €1,000pw in high season," she says.
"Or in the frontline Playa de Burriana area - very popular with Americans - you need to add about 10 per cent to this sales/rental price."
For villas, a popular area is Frigiliana (a pueblo blanco), where you can get a four/five-bedroom villa with a pool for €600,000-€700,000, now prices have fallen by 50 per cent since the downturn, according to Angela.
"The same goes for the area of Cortijos de San Rafael. These sort of properties could rent for €3,000pw at the peak."
Benalmadena, in contrast, is more commercial, very English, but hugely popular as it is quite affordable, too.
"A two-bed apartment that is 40 years old could be bought for €120,000 and rented out for €600pw. One-beds are not family-oriented, so are not so popular."
In Benalmadena, the popular urbanisation of Arroyo de la Miel offers three-bed villas with a pool, typically renting for €1,000pw or €700-800 per month out of season, she suggests.
"With villas, look at the outside area. Maintenance costs can be hefty. Is there a community charge? What will a gardener and pool man cost to employ? If it's on a community, how well run is it? Ask for the minutes of the annual meetings for the past three years to get a clear picture of how well-managed it is," she counsels.
The above areas are east of Malaga airport, but, if you go west, the "New Golden Mile" around Calahonda and Estepona is also fertile ground for rentals, says lettings agent Annette Molesworth.
"You can buy a three-bed villa with a pool for the mid-€500,000s, that would rent for €1,400pw - most of the demand is from families," she says.
"Further west, it gets cheaper, until you get to Sotogrande, where a four-bed villa rents for €3,000pw."
She also points to "up-and-coming" Villacana, which is growing in popularity with young families.
"A three-bed apartment - it is mostly apartments, not villas - costs around €500,000 to buy, and rents for €850- €900pw in high season."
4. Haute-Savoie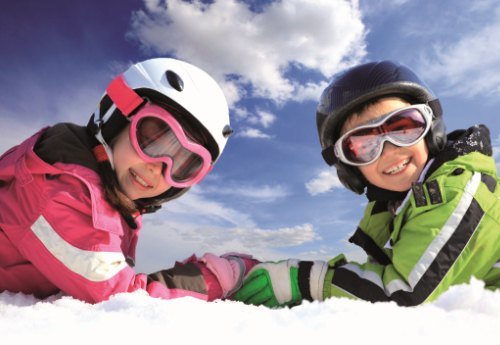 Homes in the Alps make great dual-season homes, and are limited in quantity by geography - so it's not surprising that they make great rental properties. The Haute-Savoie part of the Alps features many well-known ski resorts, including Megeve, Les Gets, Morzine and Chamonix, and it's the latter three that are HomeAway's big hotspots (Megeve tends to be rather high-end and exclusive in comparison).
Part of their popularity is also due to their accessibility from Geneva. With transfer times of between 1 hour and 1 hour 20 minutes (less than the Trois Valleys), they make ideal weekend destinations.
Morzine is first up, a resort 1 hour 20 minutes from Geneva, in the Portes du Soleil ski region. A quietish, family-oriented resort, it is vibrant in the summer and is especially famed for mountain-biking.
For HomeAway.co.uk, the typical property is a two-bed apartment renting for £919 a week in peak (ski) season, and for this type of property you might expect to pay about €300,000, according to ski property specialist, Erna Low. "In the summer, you could expect to get around €500-€600pw for such a property rental," says their chief executive, Joanna Yellowlees-Bound.
Next up is nearby Les Gets, historically very popular with the British and the Irish, and with more chalets than apartments (unlike Morzine). HomeAway.co.uk's most popular search is for a four-bed property, typically at £2,114 a week. To buy this sort of property, you might expect to pay €650,000-€700,000, says Yellowlees-Bound, who cherry-picks a highly successful rental which is slightly larger, but brings in around £35,000 a year income (see below).
With eight bedrooms, this property is worth in the region of €1 million to buy, but if summer weeks and peak Christmas and Easter weeks were included, there would be an additional £22,000 per year income, say Erna Low.
Finally, there's Chamonix, a great year-round centre of climbing and mountaineering, where there are plenty of apartments to rent (typically two-bedders for £867pw). Such an apartment would cost €280,000-€300,000 to buy if an old resale, but €350,000-€400,000 for a high-quality newer model, report Erna Low.
5. Ibiza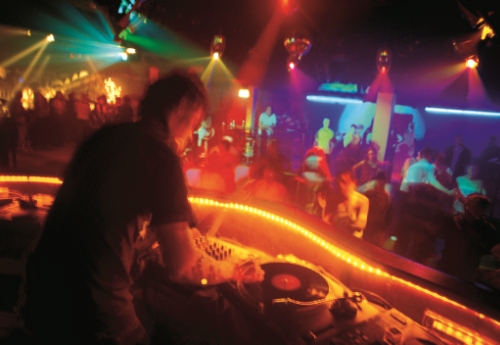 With parties galore and a reputation as a fashionable place to hang out in the summer, Ibiza goes from strength to strength, with high-end rentals companies such as Quintessentially Villas saying demand for quality properties continues to outstrip supply. But the downside is that rentals of the best properties reach heady levels - Quintessentially's villas start at €10,000 pw in peak season - and such places cost more than €1 million to buy.
But for the rest of us, HomeAway.co.uk say that the home of foam parties, San Antonio, comes top (average: £1,390 pw for a three-bedroom property); then come two-bed apartments in the trendy Ibiza Town area (£1,081pw), followed by the more affordable Santa Eulalia (£776 pw for a two-bed apartment).
Although demand is generally high, Yvonne Anderson of Everything Ibiza says it is imperative you buy the right type of property to target the best demographic for an area.
"Ibiza Town, home to all the big clubs and gay capital, is really popular with couples, as is San José and San Rafael; the younger crowd on a low budget head to San Antonio; while families like Santa Eulalia, or large groups like fincas," she says.
"A two-bed in San Antonio with a shared pool might rent for £800 pw peak; while one to buy would cost €150,000; or a four-bed villa in nearby Cala de Bou [quieter, with beautiful beaches] could cost €600,000 to buy, but would command £2,630 pw mid June to September. Prices rise as you head towards Cala Conta and Cala Bassa, where such properties cost €1million to buy."
Off -peak, Ibiza has been pretty hopeless for rentals, although this is improving as winter flights increase gradually (British Airways have started flying from City airport twice-weekly).
Yvonne concludes with some general advice: "Always buy with a pool and a view, offer internet access, and ensure you've got a great local contact on the ground who can sort out problems - like when the water or electricity suddenly goes off [not atypical on Ibiza]."
6. Mallorca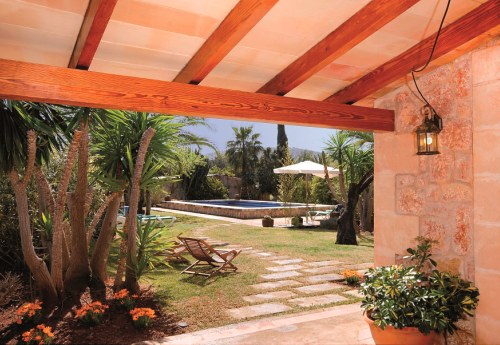 Mallorca is a hugely popular tourist hotspot that continues to draw visitors from all over, but especially from Northern Europe and mainland Spain. As a result, you'll find thousands of apartments and villas advertised online for holiday rentals.
But, and this is rather a big but, many of these properties belong to overseas owners who have no idea they are now breaking the law when it comes to renting out their property to tourists. There's been an awful lot of hearsay about changes to the law regarding rental
properties in Spain, especially in the Canaries and Mallorca.
Aina Alberti, rentals expert at Engel & Völkers North clarifies the legal situation: "A tourist law that was renewed in July 2012 states that any stay in the Balearics of two months or less is a 'tourist stay', and anyone who rents out their property for tourist stays must have a licence.
"A licence is given once the owner declares their property a business venture, and is inspected by the Ministry of Tourism. A licence lasts for six years, then it needs to be renewed, and stipulates the number of dining chairs you have, that you require a fire blanket etc. Such a licence costs €25 per person the property sleeps."
The problem is that apartment and townhouse owners cannot apply for this licence, only villa owners.
"So you are not allowed to rent out your apartment at all for holiday rentals, and if tourist inspectors find out, you can get a fine of €4,000. I know instances of this happening, so it is not just hearsay," she adds.
"I would advise anyone wanting advice on this to contact a Balearic-based lawyer who specifically deals in holiday rentals," she says. "A lawyer from Madrid or Barcelona will not usually be fully knowledgeable about the specific situation in Mallorca."
Naturally, Engel & Völkers only deal in villa rentals, and in the north of the island Pollensa and Alcudia are two major hotspots. According to HomeAway.co.uk, Pollensa occupies the top spot (typically £1,062 pw for a three-bed villa); followed by Alcudia (£982 pw for a three-bedder); and Santa Ponsa (£619 for a two-bedroom property, although Engel & Völkers only do long-term rentals in this town.
So if you have a villa (with a licence!) you might expect eight weeks' rental (July and August) in these two top areas, with maybe six weeks either side, if you price correctly, suggests Aina.
You can command a good whack with a quality property: four-bedders with a pool are most in demand and command £1,700-£4,400pw in peak season; although you shouldn't expect to get much interest outside May-September, advises Aina.
Three-bedders are less popular, and command from around £1,925 pw (peak). To buy a four-bed villa of the type referred to above, you will need a budget of €895,000-plus; and €1.5 million-£2 million for one with views, according to Engel & Völkers Sales.
7. Torrevieja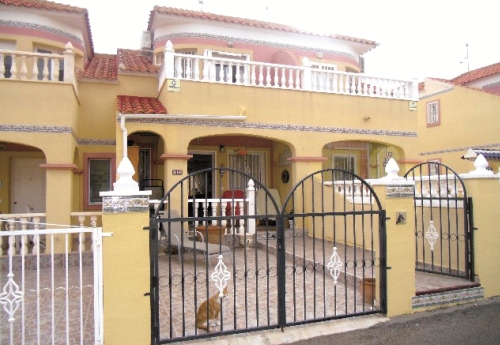 With the highest proportion of British expats in residence in Spain, the Costa Blanca municipality of Torrevieja has been dubbed the "Costa del Yorkshire", yet it remains highly popular for UK holidaymakers and property buyers.
According to HomeAway.co.uk, one can expect to pay an average of £251 pw for a two-bed property, and this type of place - with a sofabed in the lounge so it can sleep six - is the most in demand, according to Paul Knott of Home España. But surely there's a surplus of properties like this around?
He says not. "In July and August, this place is packed. Of course, you have to have the right property and price it correctly - look at all the rental portals before you buy; and, naturally, the closer to the coast, the higher the demand.
"Stock levels are still high, but they are actually falling back. Just beware of anything too cheap. If something is £30,000, it is likely to be a bank repossession, and there is usually a good reason why it is that cheap: it's in a bad location so no one wants to buy or rent it."
He says popular areas are Playa Flamenca (€80,000-€85,000 to buy a decent two-bed apartment, £250 pw to rent); Cabo Roig (the same); and Villamartín (close to golf courses, so with a longer rental season, see below).
He cites the example of a two-bed apartment in Playa Flamenca that costs €89,995 and rents for between £185 pw and £220 pw, between June and September.
"This would bring an income of £3,240, which equates to an annual return of 4 per cent," he says.
"Or Villamartín is still only 10 minutes from the beach, and a 16-week rental season should be possible, giving 8-10 per cent returns. There, you could get a two-bed townhouse for £84,995, on a complex with five pools, and rent it out for between £380-£600 pw, so you get around 14 weeks," he suggests.
"Or for villas, look at nearby Los Dolses, an upmarket area where there is a shortage of nice properties. Expect to pay €220,000 for a four-bed, two-bath villa with a pool that you could rent for around €1,000 pw for 12 weeks. This equates to around 5.5 per cent return."
He has a bit of general advice, too. "I wouldn't suggest using a rental agent, who might charge 30-40 per cent commission for managing every aspect of your property rental," he says.
"You should be looking at around 20 per cent for this. Or you can save money by using a small local company who will manage the keys, cleaning and upkeep of the property, but not do the marketing/bookings, which you can do yourself. The cost of this would be around 10 per cent."
8. Javea, Denia and Moraira
The northern Costa Blanca is only a fraction less popular with British holiday-makers than the southern end, according to HomeAway.co.uk (see Torrevieja, above).
Inquiries on their site are focused on the hotspots of Javea (typically, three-bed properties rent for £783 pw); Moraira (£799 for a three-bedder pw); and Calpe/Denia (£495 per week for a two-bedroom apartment).
These figures show that these resorts tend to be family-oriented, and more expensive than the Torrevieja area for rentals. This is also the case when it comes to purchasing a property, according to Paul Knott of the Costa Blanca specialist Home España.
"In Moraira, you can expect to get £350-£400 per week for a one/two-bed apartment - compared with £250 pw in Torrevieja; and with villas, the sky can be the limit," he suggests.
So if we take Moraira, Chris Garwood of Costa Blanca Select says that the most desirable areas of this "St Tropez of Spain" are El Portet, Pla del Mar, Pinar de L'Advocat and La Cometa. "Prices have fallen 25 per cent in these areas [relatively little for Spain], and you are looking at paying €400,000- €600,000 for a three-bed villa with a pool, in El Portet or Pla del Mar" he says.
"But L'Advocat and Cometa are easier hunting grounds for property buyers, that bit little further out of the centre, and you are more likely to pay €350,000-€500,000 for the same size property."
In contrast, nearby Javea is a resort with a large expat community of Brits that Garwood likens to Dartmouth in Devon. It's split into three main areas - the port, the old town and the resort part or Arenal, where you'll find the most purpose-built apartments.
"You are likely to pay €350,000-€400,000 for a three-bed villa with a pool, and you must have a pool for rentals, as well as a nice view (it doesn't have to be a sea view) and ideally a walk to amenities, though this is much harder to achieve," says Chris.
"These sort of properties can easily rent for seven weeks in peak summer, but to avoid void weeks you need to price aggressively," he adds. Meanwhile, Denia is a little more cheap and cheerful, and akin to a "mini-Benidorm". Chris says: "You can get a decent two-bed apartment there for €150,000."
A word of caution is added by Paul Knott: "The back of Denia [away from the seafront] is very rundown and very Spanish, so avoid for rentals," he counsels.
9. Albufeira, Portugal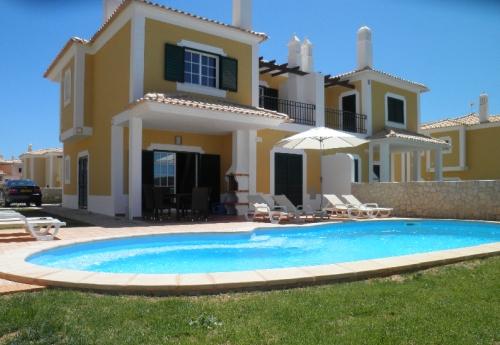 The fact that Albufeira, rather than anywhere else on the Algarve, is in our Top Ten is no surprise to Michelle Cole of Ideal Homes Portugal's After Sales team.
"An easy 30 minutes from Faro airport, it appeals to all age groups, and there is something for everyone, budget-wise," she says.
"It's busy with snowbirds in winter, too, with plenty of Canadians renting properties for three months, so you can factor this into your income calculations."
According to HomeAway, the most popular offering is a two-bedroom apartment for £586 pw. Michelle agrees that two-bedders are the most popular - those that sleep six (with sofabed).
"There's not much demand for one-beds," she says, "as we have a lot of families, and even snowbirds want a spare room."
She says there are fewer properties available in the old town, with its quaint, cobbled streets, but a two-bedder overlooking the marina might command €750 pw in high season.
"More typical is a well presented two-bedder in the new town/outskirts of town, that rents for €600-€700 pw," she says (see below).
"Alternatively, five minutes' drive away in upmarket Vilamoura, a two-bedder can command €1,000-€1,200 pw."
Villas tend to be found on the outskirts of town, and three-bedders rent for €1,200-€1,400 pw in high season, she says.
"Or there's another resort area, Olhos de Agua. It's popular because it's frontline beach, with very nice restaurants. Rentals there
might be €750-€800 a week for two bedrooms."
She says the use of a pool is a must for renters - villas must have their own pool, and apartments the use of a communal one.
"Expect to pay around €800 a year for cleaning/laundry; more for a management company that also does your marketing/bookings."
In terms of reasonable occupancy, Michelle suggests 26-27 weeks a year if you market your property aggressively.
10. Nice, France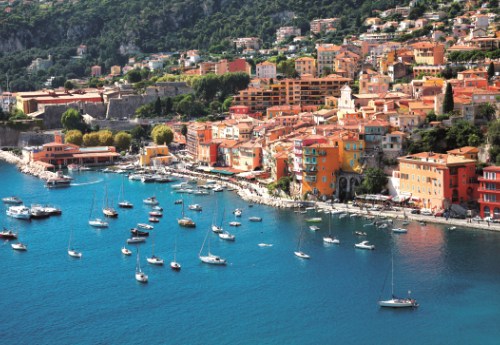 The small city of Nice on the French Riviera is popular with tourists, business people attending conferences and mature students at the EDHEC Business School, so it offers a healthy pool of potential rentals.
With pedestrian four-star hotels costing £100 per night in low season, you can see the attraction of staying in a city-centre apartment instead, with summer rates for a one-bedder starting at around £500 pw.
According to HomeAway.co.uk, a one-bed apartment at £580 per week is the most typical offering in Nice.
The downside, if you are thinking of buying to let, is that property is not cheap to purchase in the popular areas. Last year, London-based Oonagh Karanjia bought a one-bedroom apartment in a period block in a prime location - 50 metres from the Promenade des Anglais - for €209,000.
It needed renovation and is now worth nearer €260,000.
"The thing about the Nice rentals market is finding a good managing agent, as some I encountered want to charge an awful lot," says Oonagh, who is hoping to rent it out for £500-£550pw in high season.
According to the British-run Nice Pebbles agency, 20 per cent is a typical agent's fee, and they have a waiting list for some of the 185 apartments on their books. Th ey have many one-bed apartments, popular with couples taking a quick break or conference-goers, starting at £80-£85 per night, or £105-£150 if there's a balcony or sea view. Two-bedroom apartments are popular with two couples traveling together, especially those properties with a nice dining area. Typical rates start at £130 per night, and £170 with sea view/terrace. So where are the hotspots? The central areas of the old town, Carre d'Or and the Port, plus the less touristy Quartier des Musiciens is gaining in popularity, says Roni Sexton at Nice Pebbles.
"But along with a good location, you need good decor in the apartment; our most popular properties have both. For example, a two-bedder in the Carre d'Or, with no views or outside space, but good decor, rented for 37 weeks last year, at £600-£1,100 pw."
But off set this against a purchase price of around €400,000 for a comparable. "People want a 'home from home' these days: you must have wi-fi , iPod docking station/USB, and good TVs," says Roni.