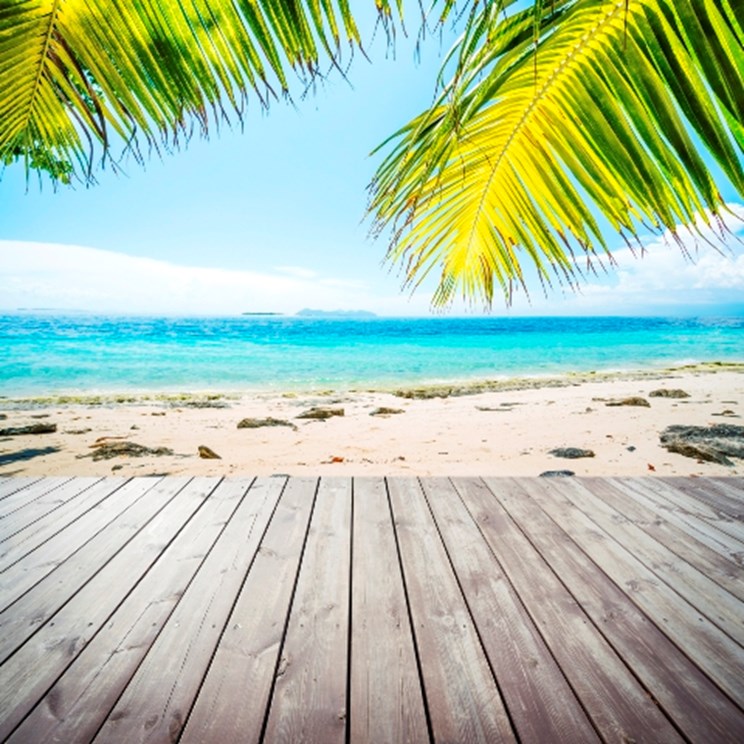 Andrew Strauss, one of the most likeable and self-effacing sportsmen Britain has ever had, is buying a two-bedroom villa in St Lucia. The island seems an appropriate choice for England's newly retired cricket captain, given its reputation for being tranquil and unflashy. While his predecessors Michael Vaughan, Andrew Flintoff and Mike Gatting own property on the nearby island of Barbados, Strauss has opted for a new eco-luxury resort within a Unesco World Heritage site.
The development is Freedom Bay, and it's in Malgretoute, nestling at the foot of the Pitons, St Lucia's iconic twin mountains. "It's incredibly beautiful", says the South African-born Strauss. "While playing for England, we toured the islands, and amongst all the gorgeous places this was the best. I feel I can totally unwind and switch off there. People in St Lucia are so friendly - you can't say that about every Caribbean island; they want to welcome you and show you round. So when I heard about this project, I had to get involved. It was a no-brainer."
The island has other high-profile fans, too; the lush, green Pitons served as the background in Tulisa Contostavlos's "judges' houses" stage on The X Factor, Mick Jagger lives nearby, and Oprah Winfrey named the island as one of the five places you should see before you die. Strauss may be "retired", but there's no need for him to compile his bucket list just yet. He is 35, and lives in Marlow, Buckinghamshire, with his wife, Ruth, and two boys aged seven and four. He says he is mulling over his options, but wants to stay busy. "I want to learn new skills, not just relax for forty or fifty years. I'm looking for a challenge."

Could property investment be a possibility? Because as well as a highly successful cricketing career - which included winning the Ashes twice - Strauss has a degree in economics from Durham University. And it is the economics of the Freedom Bay project that attracted him as much as the beauty. "I also see it as an investment. I know there are lots of investments in the West Indies, and having seen the plans I know this will be right at the top of them. It's great to get in early, with a very sensible and sound investment, from my point of view."
St Lucia is not an obvious place to invest right now, with the property market there in the doldrums and some large-scale developments having stalled, not been started or in administration. Casualties include the Ritz-Carlton's development on Half Moon Bay, and Le Paradis on the east coast. Charles Whitaker from Brown & Co (www.brown-co.com) says: "The market has cooled off from the heady growth it had from 2003-2008. It's probably 20-30 per cent off the top for canny buyers - and needs to be to remain competitive to move properties."


A debt-free project
The developers of Freedom Bay say the economic fundamentals on the island are excellent, and highlight that the project is debt-free from the word go - the $54 million (£34 million) cost of the project has been met mainly by German institutional investors. The man behind Strauss is Robert Whitton, a property developer who has successfully managed some huge funds while working with Simon Cowell and Sir Alex Ferguson in the past. He says: "I first went to St Lucia in 2006, and while I was impressed with the natural, dramatic beauty, the coral reefs, the almost completely undeveloped landscape, especially on the south-west coast, I could also see that it is tremendously undervalued compared to Barbados, having many of the same qualities but with land prices 50 per cent lower. It could one day match Barbados's Platinum Coast."
But Freedom Bay is a low-density, eco-luxury beach resort nestling at the base of the Pitons on the more sheltered west coast. Soufrière, the former French colonial capital founded in 1746, is nearby, and the famous Marigot Bay is just around the headland. The development features whole ownership villas starting at £880,000 for one bedroom, £1.3 million for two or £330,000 for a plot. The other option is the one that Andrew Strauss is going for, the 57 individually designed hotel villas where you buy a week's fraction (see www.freedombaystlucia.com).
"I have limited leisure time, and I plan on spending one or two weeks a year at my new holiday home," he says. The five-star hotel complex will be run by the prestigious Six Senses brand, and includes three restaurants, bars (including a champagne bar at the end of a jetty), a tennis centre, retail, a diving school and a rainforest spa and wellness centre (completion early 2015).
For the fractional option, of the 52 weeks of the year, 36 are on sale to guests at a price of £22,000 (for one bedroom) or £43,000 (three-bedroom). The management company holds on to 16 weeks. There are no management or maintenance fees - one you've paid, that's it - with free holidays in perpetuity, and an asset you can pass on to your family, or sell. Should you not wish to take your week's holiday, you can opt to take an 8 per cent return per annum instead, and once construction is finished, you can choose to sell your fraction through the in-house sales team for a 10 per cent fee.


Why else St Lucia?
As well as competitive land prices, other factors make buying in St Lucia attractive: good air connections (flights from London daily with British Airways and Virgin Atlantic); a stable government (St Lucia is a constitutional monarchy with The Queen as the sovereign); a legal system very similar to the UK's, and English as the official language. It is also the only Caribbean island on the World Bank's list of the top 30 countries to invest in All this, and St Lucians play cricket - though not well enough, according to Strauss, who is launching the Andrew Strauss Cricket Academy: "The people in St Lucia have a great passion for the game, but don't have the facilities or opportunity to go and play cricket like I did. So this is not just a sound bite, we are going to do it properly, and I am looking forward to playing my part. I think the country will see the benefit long-term."
If you're convinced of the appeal of St Lucia, but can't wait for Freedom Bay, there are other developments with key-ready property. At the top end of the market is Sugar Beach, also by the Pitons. Marketed in the UK by Savills, the hotel development is now 95 per cent complete and will be finished this winter. It includes 40 residences being sold freehold, priced from $1.2million (£757,000).
A little cheaper are Cotton Bay or the Landings, with both new and resale properties from $600,000 (£378,400). Brown & Co are selling a three bedroom penthouse in Cotton Bay for $755,000 (£476,200) - it sold for $1.1million at the top of the market - and a four-bedroom house near the cricket ground at Bonne Terre, with a good-sized garden and plenty of space for a pool, for $595,000 (£375,200).
Although few buyers will want to buy in the towns - even most locals move into a gated development when they can afford it - there are reasonably priced communities. Charles Whitaker suggests Gate Park: "It's an older gated community, built in the mid/late 1990s, but is still a good location to live or holiday," he says. "$200,000 [£126,200] will still buy one of the two-bedroom 1,300 sq ft units there."
The other option Whitaker suggests is to build your own property, or to buy a rundown property and knock it down: "Local build costs for building one's dream home are around EC$300 [£70] per square foot, plus EC$10-15 [£2.30-£3.50] per square foot for a decent land plot in a good area. So £200,000 will build a nice, very substantial home. There is plenty of skilled capacity on island to do so."
With the island's friendly, welcoming ambience, when you've dived the coral reefs, climbed the Pitons, pampered yourself in the wellness centres and soaked up the Caribbean vibe in Soufrière, it's all round to Straussy's home to watch Pietersen hammer the Windies.