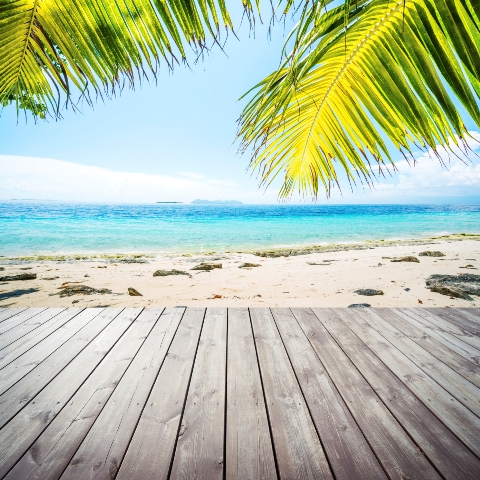 Regular readers of this magazine and those of you who have been watching the latest run of the TV series will know me as one of the new presenters of the show. Although I say new, I have actually been filming with the team since last October and I can't quite believe how quickly time has flown by or even how much I have flown this year. It really is a dream job for me, combining my passion for property developing and travel with my TV presenting career. With less than two weeks until my wedding day, I am filming and investigating property in the southwest of France (and with Bordeaux and St. Emilion on the doorstep it's just a shame I don't have the baggage allowance to bring back enough wine for the big day!).
So the Poitou-Charentes region is made up of four departments: Deux-Sèvres, Vienne, Charente and Charente-Maritime. Not only does it boast nine of the 148 Le Plus Beaux Villages de France' (most beautiful villages), it's also said to be the sunniest area of the country after Provence and Languedoc Roussillon (with average temperatures varying from 38 degrees Celsius in summerto 10 degrees Celsius in winter). The region might be comparable to Provence in terms of climate, but when it comes to property the prices are most definitely not. Unlike Provence, I'm very much of the opinion that this area caters for all budgets, and with seven airports servicing the region with direct flights from 11 cities in Britain it is easily accessible. What is also appealing is the fact it's only seven hours drive from the UK making it a great location for a holiday home.
I have decided to focus on Charente- Maritime: because it's close to the coast, it's generally more expensive than the other three departments, BUT there are still bargains to be had! (As a general rule, properties in large towns and those closest to the sea are more expensive compared to those in smaller towns or rural locations that are over an hour from the coast) Anyway, I was really excited to be viewing property here because it's the area in which I have long considered for myself. In fact, I found a property I am extremely interested in (not far from Saint-Jean-D'Angely: watch this space!).
Aside of it fabulous Pinot and Cognac, this region is the home of the famous Marennes-Oleron oysters. With nearly 300 miles of coast on one side combined with areas of outstanding natural beauty and history inland, some might say it can't fail to appeal to everyone in one way or another. Local agents also believe the market is at the bottom.
English estate agent Nicki Wiltshire (who now lives in France) of 17immoservices says now is the time to buy. "Because property prices are 25 per cent less than in 2007 houses are selling. Belgians are especially buying"she says. "But it isn't unusual for a property to be on the market for nine months to a year. Properties that remain on the market for several years are quite simply over priced."
Charente-Maritime is divided into two sub regions, the first being Saintonge - which includes Saintes, Saint-Jean-D'Angely, Royan, Jonzac; and the other is Aunis - which includes La Rochelle and Rochefort.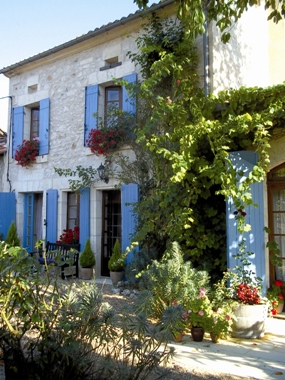 Saintonge: St Jean- D'Angely
I was particularly fond of the thriving tourist town Saint-Jean-D'Angely (usually known as St Jean D'Angely). With only 7,000 inhabitants and a 1hr 15 minute drive from the sea your budget will stretch considerably further there than it would in the bustling 'all year round town' of Saintes.
Along the cobbled streets of this pretty town are some beautiful historic buildings, lovely little cafes and bars and individual shops. I found an incredible stone house built in 1870 with three beds with an additional two-bed gite on a 3,700m2plot 15 minutes drive from the centre of St Jean-D'Angely for just €219,800 (£179,000; through Immobiliere Saintongeaise)
A little closer to the same town and there was another three-bed French stone house with 1.5 hectares of land for €239,800 (£195,300; also Immobiliere Saintongeaise). If you could afford to stretch the budget a bit, from the same agent there was a very grand looking stone house with beautiful pastel green shutters, three bedrooms and 4,500m2 of land for €249,800 (£203,500)

Saintes
However if living closer to a busy town like Saintes would better suit and you have the budget to allow it, I found some interesting houses there too. In the centre of Saintes, near to the train station I was able to find a renovated town house with a large entrance hall, three large bedrooms, a games room, an attic, a walled garden and some out buildings for €333,900 (£272,000) - through 17immoservices. The one drawback; there was no private parking but this is common of houses in the centre of town so public parking is an option.
Through Nicki Wiltshire at 17immo-services I also found a great little two-bed apartment for €137,800 (£112,235) right in the heart of town. It could benefit from a little bit of updating and there was no outside space, but as a bolthole or rental apartment it could be a ideal investment.
Another property that really stood out in Saintes was a four-bed house that was centrally located, with a garage and parking for three cars, a swimming pool and pool house all for €400,000 (£323k - again via Nicki Wiltshire). Saintes as a town does have a lot to offer. With over 30,000 inhabitants it might be too busy for those looking for a quieter holiday destination but it does however have a new pool complex, riverboat excursions, an Amphitheatre, museums, a cathedral, and plenty of shops, bars and restaurants to chose from.
In my opinion I would probably buy in one of the surrounding villages of St Jean-D'Angely and travel in to Saintes as and when I wanted, especially when you see how much more you can get for your money!
The great thing about both St Jean- D'Angely and Saintes is that if you are specifically looking for typical French stone-built property, you will find them in abundance. Head closer to the coast to a town such as Royan and not only will you pay more (because you are closer to the sea) but you will be hard pushed to find that style of property there.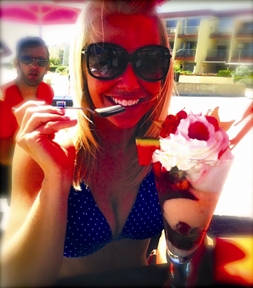 Royan
If being close to the coast, yet also in the centre of town, is where you want to be then Royan is a favourite. With just under 70,000 inhabitants it's certainly a popular place to be: its marina is home to many luxury boats and the large beaches are a popular choice of venue for the occasional music concert.
For €449,000 (£365,700) I found a modern looking three-bedroom home less than 10 minutes from the beach. It had a private swimming pool and lovely garden with a decked area. However if you are up for a bit of a project there are some cheaper options out there like the modern four bedroom house I found on a 660m2 plot that could be potentially split in to three separate properties for €235,000 (£191,400).

Il de Re: another favourite
If money really is no object there are several islands off the coast of La Rochelle (in Aunis) with some incredible properties. The most popular is the Ile de Re - and I love it there. It is a chic location - and not surprisingly has historically been popular with celebrities - with a background of picturesque harbours, restaurants and gently sloping long white sandy beaches.
The island only has only 10 villages and with its narrow streets and cycle paths foot or bicycle is the best way to get around and since it was joined to La Rochelle by a 3km bridge (in 1988), property prices have risen. You will need over €800,000 to buy a property in this exclusive area and the Taxe d'Habitation and Taxe Foncière will be costly! The costs of both of these taxes are pretty much decided by the local council, and the amount payable is broadly based on how much your property is worth (you can find more out about the taxes on www.frenchproperty. com/guides and look for the tax link).
I found a three bedroom villa (all en suite) just 80 metres from the beach, with its own pool for €1,208,400 (£967k) through agent Julie Savill of Beaux Villages. Even if you aren't looking to buy a property in Ile de Re, a visit when you are in the region is a MUST.