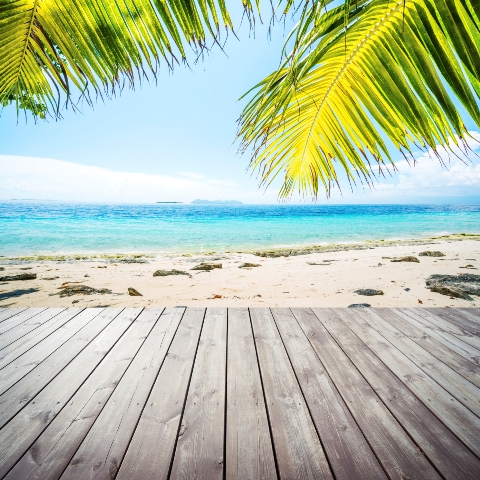 Many of us dream of owning a chalet in the Alps, so we can combine our passion for the mountains with earning a living. But how many of us actually make that a reality? A fair few people have tried over recent years, and a reasonable number have failed too, as the ski travel industry has contracted since the global downturn. But, as with many things, the best are still going, and Paul and Francesca Eyre have learnt much since they started out nearly two decades ago. Back then, the French ski resort of Morzine was just a small Alpine village, with a few traditional hotels, and hadn't discovered by the large ski operators.
Paul, a quantity surveyor, was on a career break, travelling the world, when he met Francesca, a chef from Petworth in West Sussex, whose family had always run bed and breakfasts. They both wanted to run a chalet, and spotted the potential of the village to be a year-round resort offering mountain-biking, hiking and golf in the summer.
Initially renting out a couple of chalets in which to start up their business (one for guests, one to cater in), they began building up the guest list they had inherited with the properties. Chilly Powder was born. After three seasons of hard work – cooking, shopping, cleaning and also ski guiding – things began to take off, and the Eyres started to think about making a bigger investment.
"It's always a good idea to try before you buy, so we learnt our business first by working for other people, then by renting a property," says Francesca, 42 "But rents began going up, and the French laws changed, so that renovating an old property to accommodate health and safety regulations was going to be a lot trickier. So we decided to build something from scratch."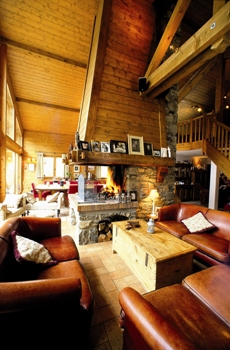 Eleven years ago, they brought in a private investor to raise half the cash to create a £1m chalet. They borrowed the rest. They bought a plot of land right by the cable car up to Avoriaz for £40,000 (it would now be worth around £500,000) and designed the ideal chalet for a B&B. Built into the hill, it is traditionally styled in wood and stone, with four storeys and plenty of glass to take in the views. There are 17 bedrooms which can be reconfigured into suites to suit family groups.
"It's built under hotel laws, yet it really feels like a house with guests," says Francesca, describing how family memorabilia and heirlooms decorate the place. "We copied the idea of a big central stone fireplace we'd seen somewhere we'd stayed in the mountains, and we designed the living room around this. "The footprint is also an L-shape, so all the bedrooms are on one side, living rooms on the other, so rowdy evenings – or wedding parties – don't disturb those who've gone to bed.
There are also rooms especially for children – or just adults. We wanted to create a family-friendly environment, with the chance to escape: there's a child-free library upstairs and a couple of playrooms for kids." In the large, English-style garden, there is a tepee for children – the Eyres have three: Ben, 14, Eloise, 9, and Jamie, 6 – and room for marquees for the summer weddings they host. "It's great in summer, with tennis courts, lakes, a new aqua-park in Avoriaz, two golf courses, mountain biking and white-water rafting," says Francesca. "There are new €1/€2-per-day lift passes, which means you can get around and go swimming affordably."
The Eyres also built a more modest home for themselves three years ago on the same plot – a four-bed modern style property, which cost them €240,000 (£192,100) to custom-build. "This was created on a shoestring, and when we were building it the neighbour's house started collapsing into the hole for the underground parking – whilst we were away," recalls Francesca. "Luckily, our builders sorted it out quickly, and our neighbours still talk to us."
Meanwhile, Morzine has morphed into a highly popular resort since easyJet started flying into Geneva, 90 minutes away. "It would be much harder starting out now: there were five chalet companies when we arrived – now there are 200," says Francesca. "Pre-easyJet, Morzine was virtually unheard of, but the budget airline brought the masses, and then there's the summer side of things, which we wouldn't be able to survive without," she adds.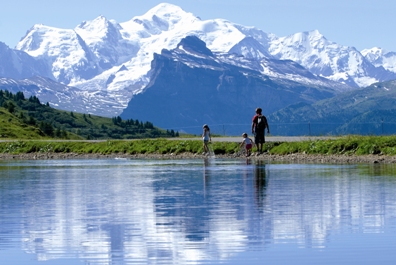 Tips for budding chalet hosts
• Go and work for someone else first. People's needs are much greater than they were 20 years ago.
• It's a cliché but true: learn the language.
• Get proper financial advice. There are several taxes in France that start in the third year of running a business – which people forget to tell you about.
• Look at the long term and any places that are on the up.
• Know your market. Ours was families, so we designed around that to set us apart from less well-suited competition.
• Although it's (initially) cheaper, don't be tempted to bring out your British plumber or electrician to fit out your home. Local companies here aren't insured to touch other people's work – so if you have an urgent problem with British work, you're stuck.