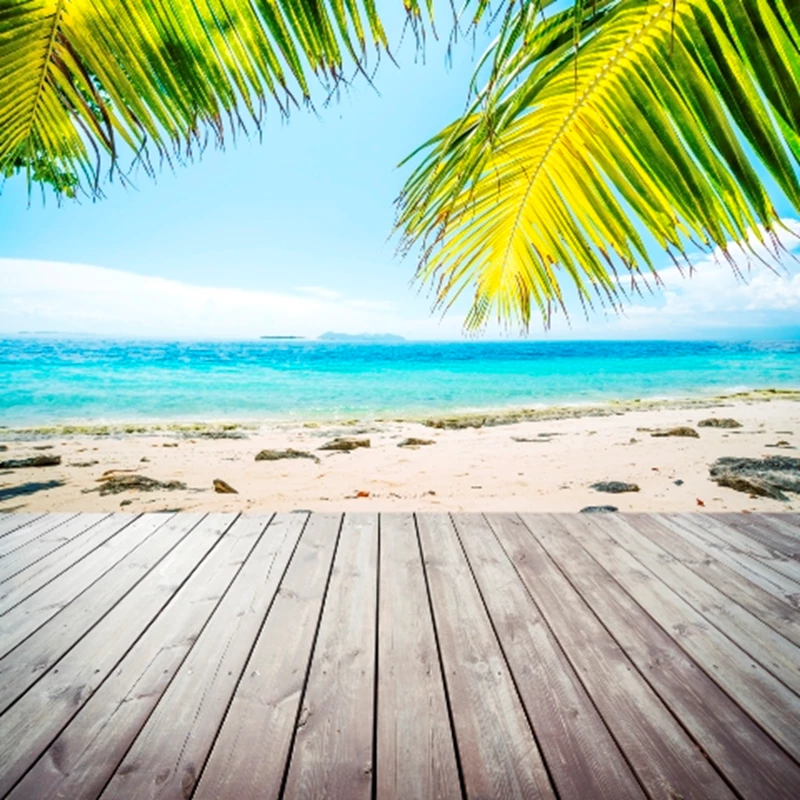 It's hard to fathom why the largest city in Florida and the largest by area in the US has remained the Sunshine State's best-kept secret. However, Jacksonville in North Florida, about 25 miles south of the Georgian border and 340 miles north of Miami, is being discovered by British buyers keen to invest, relocate or relax in their overseas holiday homes.
Property bargain hunters are realising the potential of affluent Jacksonville, one of the fastest growing American regions, with a major deep-sea port, US navy bases, banking, insurance, healthcare, education and logistics sectors, says Colin Murphy from Torcana.
"The kind of people who call us want to invest in a place they can let full-time to skilled workers in the area, or use it for about six weeks of the year and rent it out the rest of the time," he says.
"You can even let a mid-level property, netting about £6,000 a year – money you can use to rent a super beach-side place for your own annual break."
The best way to define Jacksonville, one of the earliest European settlements in continental America, is as a real city, with four actual seasons and nothing artificially holding up prices.
While investors in south Florida might be tempted by purported high rental returns from the flow of visitors to theme parks, here in the north-east there are established neighbourhoods with fewer rental risks attached, as tourism isn't the main revenue stream. Torcana is selling two developments, popular with full-time tenants and owner-occupiers alike.
Cobblestone at Eagle Harbor has 328 one and two-bedroom condominiums from $69,900 (£44,600), while the Gardens of Bridgehampton offers one-, two- and three-bedroom condos starting at $74,000 (£47,200). And a lower price point needn't mean fewer facilities. Cobblestone is built around five lakes, has two pools and a clubhouse; and the Gardens of Bridgehampton prides itself on an onsite cinema, coffee bar and carwash.
Zelda Greenberg from Coldwell Banker Feltrim concurs that the market is very hot for investors. "People are snapping up homes faster than they can be listed. I just took on a place that sold within 18 days," she says.
As well as distressed property (foreclosures sold by the bank, because homeowners can no longer pay the mortgage), Greenberg says that there are a number of "underwater" (negative equity) condos for sale, too.
"It's sad that owners have to sell, but it's a big windfall for buyers. You can get a two-bedroom, two-bathroom condo for $45,000 (£28,700), that was worth $150,000 (£95,700) before the crash."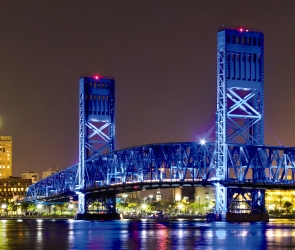 Although there have been foreclosures and price drops, Jacksonville wasn't as hard-hit as southern and central Florida, where there's a surplus of property. People need a place to live, argues Greenberg, which is why Jacksonville's a good bet for investors. Sales have been booming, with 21 per cent more condos sold in the first half of 2011 compared to the previous year.
Not surprisingly, expect to pay more to be on the Atlantic, St Johns River, or an intercoastal waterway. "You'll get a smaller home for your money, but you can't go wrong [with the location]," Greenberg adds. Other hotspots include the hipper southside that appeals to a younger demographic, and the golf community Sawgrass, where single family homes range from $400,000 (£255,000) to $1 million (£638,000).
Identifying the right environment (country club living, equestrian, ocean-side, or historic district) is the key to buying the right home, suggests Jeffrey Chefan from Manormor Sotheby's International Realty. Whatever you buy, you'll get tremendous value, he argues. "You pay about 50 per cent less for a similar property in south Florida, but you're only two hours from Orlando" for that Mickey Mouse fix.
Chefan rates San Marco on the river, which is good for boating and the arts (you're not far from downtown Jacksonville), as well as having excellent schools and medical facilities. "Prices start at $150,000 (£95,700) for a small condo, rising to around $7 million (£4,467,000) for a luxury waterside condo."
Neptune, Atlantic and Ponte Vedra beaches are great beach communities, with restaurants and shops on cobbled roads, and property from $250,000 (£159,600) upwards. One example of an upper-end home that Chefan is selling is a four bedroom, four-bathroom ocean-front villa on Atlantic Beach for $3.8 million (£2,426,000); while a four-bedroom single family beach-front dwelling on Ponte Vedra Beach is $949,000 (£606,000).
Values are stable at turn-of-the century Ponte Vedra, where you can pick up a "fixer-upper" (a home that can be renovated) for $500,000 (£319,000), according to Alex King from Keller Williams Atlantic Partners.
She thinks that older spots such as Ponte Vedra and St Augustine appeal to British buyers used to period properties. "But if you buy in a historical district, such as downtown, any building work has to adhere to certain codes. For instance, you have to put in windows and doors in keeping with the age of the property," she warns, not unlike regulations in the UK for listed buildings.
Eric McFarlane, who works for Oxford Products, a leading supplier of motorcycle and cycle accessories, will move to Jacksonville this summer with his 44-year-old wife, Karen, and daughter Jodie, 14. His older daughter, Charlie, 21, will remain in Glasgow to finish her physiotherapy degree, hopefully joining the family next year.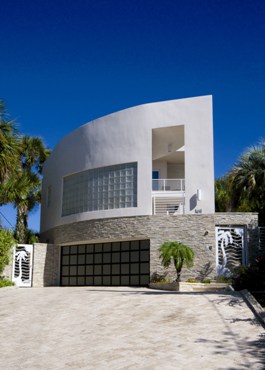 As well as relocating his brood from Dumfries, Scotland, he'll be opening up the US office of his Witney-based company, where he plans to employ 10 to 15 people. McFarlane, 50, narrowed the choice down to either Dallas, Texas or Jacksonville.
"After spending a week in each place, I opted for Jacksonville for a combination of reasons," he explains. "I liked the schools, houses, and warehouses, where we can set up the business. Overall, Jacksonville seems to offer the best quality of life."
The McFarlanes will rent for a year to build up a credit rating (you can't carry over your credit score from the UK), before they buy a home. Having identified good schools in the Ponte Vedra area in St Johns County for Jodie, they're keen on the new community of Nocatee.
"It's an incredible development with a community centre, water park, tennis courts and golf," McFarlane says. He believes the neighbourhood is one to watch, with more homes planned over the next couple of decades, increasing the number of residents from 700 to 14,000.
"We can rent a four-bedroom house from $1,700 to $2,500 (£1,080 to £1,590) a month. I think the economic situation, and property, will pick up over the next few years, and I'd like to catch the wave," adds McFarlane.
Michael Breen from JAXUSA Partnership, who's helping the McFarlanes to relocate, sums up Jacksonville's X factors: "There's plenty of space (it's not unusual to get a quarter of an acre), little traffic congestion compared to southern Florida, and it's a city of neighbourhoods, with local shops."
It sounds like Florida's best-kept secret has just been revealed, so venture north before it's too late.
Search for property in Jacksonville.