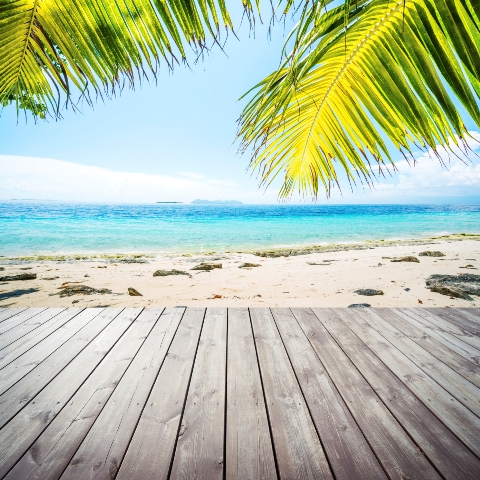 A new development on the Costa del Sol has lured buyers with its Olympic-size pool. Except the pool has been closed for two years, due to a construction problem, and the builder has gone bust.
In protest, many owners are refusing to pay their community fees (the annual charges to maintain the resort's communal areas and facilities). This is an increasingly common problem on Spanish resorts where facilities often aren't as promised and high numbers of unsold units and defaulting owners are leaving others with bigger bills. Fixed by the developer during construction, management fees must be paid by all owners – and it's not usually possible to cherry-pick which amenities you pay for, even if you never intend to break a sweat in the resort's gym or steam room.
Fees vary wildly among developments, so, as a buyer, make sure you know before you commit what you will be expected to pay – and where your money is going. In Spain, £2,500 a year is reasonable for a top-quality two-bed apartment in a prime location with beautiful communal grounds, pools and gated security, says Barbara Wood, director of buying agents The Property Finders in Andalucía "But you'll pay more than double that at El Ancón Sierra in Marbella for simply a swimming pool and a guard on the gate," Wood adds.
Buyers on some developments may be happy to pay high fees for all-singing and all-dancing facilities. The new five-star Eléa Estate in Cyprus prides itself on its "one phone call away" customer service, and will charge owners, who can select whether they want to join the golf club, gym and spa, an annual £2,500 for the privilege (though the first seven buyers get the first two years free).
But first-class facilities don't necessarily mean the highest management fees. As costs are divided between the number of units, larger developments with five-star facilities may charge less than smaller developments with limited facilities. At Desert Springs, a high-quality golf resort where Sir Ian Botham is among the owners benefi ting from excellent sporting facilities, a one-bedroom apartment has total annual fees of around £900 and a four-bedroom villa about £3,900 – and the rates haven't risen for three years. Down the road in Playa Macenas, disgruntled owners have blogged about "outrageous" escalating management costs, including an extra £850 a year to use the beach club.
"How well or badly the resort's management functions depends almost entirely on the committee's president, who is a fellow owner," says Barbara Wood. "When buying, make enquiries as to how well the community is run. If there are lots of debtors, it might be wise not to buy there."
In France, apartment owners can expect to pay about 0.8%-1% of the property's value in annual management fees, says Danny Silver, managing director of The Villages Group. At Dubrovnik Sun Gardens in Croatia, the annual fees are calculated on the basis of €110/m2 (£92/m2), relating to the size of the owner's property. And in Florida, maintaining communal facilities is usually the job of the resort's Home Owners' Association (HOA).
"In some non-gated developments, there is no HOA, so the local authority looks after services such as road maintenance and rubbish collection. But on a gated resort, such as Windsor Palms, with full resort facilities, HOA fees are about £2,115 a year," says David Smith, director of Orlando Property UK.
If there is one thing that is guaranteed to bump up your resort's annual fees, it's the cost of a concierge. "But on balance, most owners think it well worth paying for," says Wood. And if you think the community fees are outrageous? "Then you probably can't afford that development."