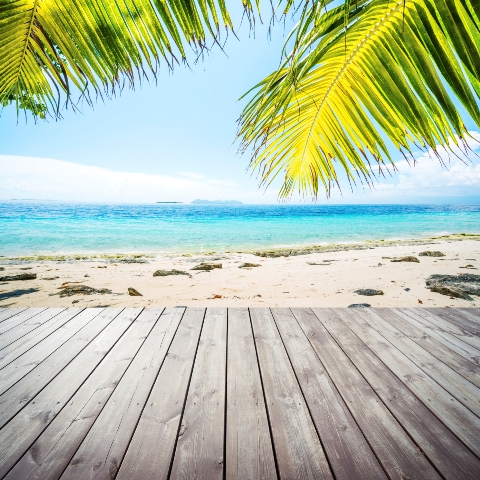 Palm-fringed beaches of soft sugar sand lapped by warm waters - who can resist the Caribbean? We take a look at some of the latest developments worth dreaming about...

It's the time of year when we all feel like de-camping to a tropical palm-fringed beach. But what's happening to the property
market in our favourite spots?

In a recent survey we ran on our website asking where users would buy in the world if money were no object, the Caribbean came third.

It seems that Spain and Australia (rather surprisingly) are the stuff of more people's dreams than the palm-fringed sugar-sand beaches of Barbados or St Lucia yet there's no doubt that those laid-back little islands hold dear to the British.

Just about now it will be the Season in the Caribbean when those that can afford to - like holiday-home owners Sir Cliff Richard, Cilla Black, Gary Lineker and Wayne Rooney - escape the gloom of a British January for the balmy winds and warm seas.

What's more the ever-popular west coast of Barbados seems to have escaped the ravages of the global downturn - though some agents report price drops of 25 per cent in the less mature market of the south.

"The recession has not affected the tropical climate and beautiful beaches of Barbados," says Christian de Meillac of Knight Frank International. "The government continues to invest in the infrastructure, recently moving Barbados into developed-world status - the only island in the Caribbean to achieve this.

"It offers some of the best restaurants in the Caribbean, top-class golf, designer shopping, high-end spas and great nightlife year-round. With strong international demand and limited beachfront, Barbados remains robust."

Knight Frank's offerings include a fully-furnished one-bed apartment in the luxury marina of Port St Charles in the north-west (with 50-foot berth) for £505k; or Caribquest, an elegant three-bed townhouse in fashionable Mullins Bay for £763k.

At the uber-luxurious golf development of Royal Westmoreland (home to many A-list sports stars) three-bedroom Royal Apartments are selling for £588k.

"Prices have remained strong for constructed properties on gated developments - i.e. those that are proven not promised," says Royal Westmoreland's owner, John Morphet.

"The only people discounting on the west coast are developers needing capital to start building.

"Whilst we've traditionally sold to UK buyers more than anyone else [since 2004] we are now seeing more interest from Canada and North America."

Certainly there's also been a trend towards some more "affordable" projects on the west coast, including the Paynes Bay complex - with two bedroom units from £245,000 through Savills (www.savills.com).

There are only two apartments left for sale at the Weston in St James - with sun terraces and sea views - for $270k (£174k) for a one-bed; or $307,500 (£198k) for a two-bed through Cluttons Resorts.

Or at Ixora - a two-minute walk from trendy Holetown - one-bedroom apartments are selling from $215,000 (£139k). Both resorts are being developed by Candelisa Resorts.

If you prefer your Caribbean experience to be a little more Robinson Crusoe than Simon Cowell, Grenadine Island Villas are now selling bespoke two- to four-bed hillside villas on the tiny island of Mayreau from $750,000 (£478k).

"This is a new project and the first of its kind on pristine Mayreau," says Director Alan Whitaker. "At the centre of the Grenadines, this unspoilt island offers the most exciting development potential in the West Indies.
The smallest inhabited isle in the Grenadines this beach paradise is only 1.5 miles long with 250 inhabitants and the company also offers a "rent before you buy" scheme if you feel like road-testing some Caribbean idylls.

Or, if you like your scenery a little loftier, you can buy at Sugar Beach on St Lucia - one of only a few properties around the UNESCO World Heritage Site that is the domed duo of the Pitons. Three to six-bedroom homes at "The Residences" are being sold from $2.4m (£1.55m) but owners have access to the five-star facilities of the Sugar Beach resort (including two beaches, spa and 24-hour butler).

Again, like west-coast Barbados, prices remain firm on such unique developments, and buyers are from the US, Canada and the UK.