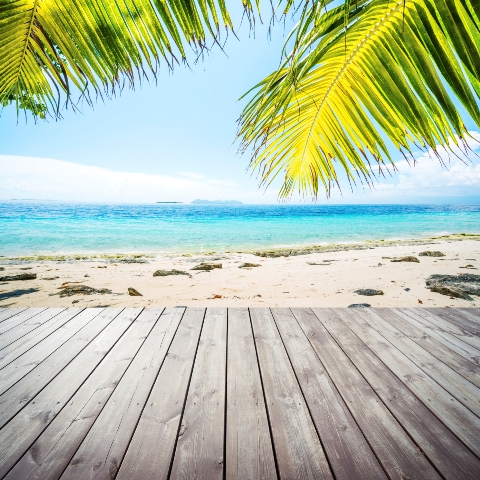 If you're looking for an overseas property company that you can trust, a good starting point is to pick one that is a Member of the Association of Overseas Property Professionals (AIPP). But for a company that will really push the boat out to help you, you could opt for one of the ten winners of the AIPP Awards 2010 listed below.
The AIPP, a non-profit organisation, was set up in 2006 with the aim of raising standards of professionalism in the overseas property industry. Its members are property agents, developers and related businesses who, in a largely unregulated market, have voluntarily agreed to follow a professional Code of Conduct.
Using a Member for your overseas property purchase gives you two things – reassurance that the company is committed to looking after you and a course of action in the event that that company breaches the AIPP's Code of Conduct. To check a company for membership, just ask to see the AIPP logo.
Each year the AIPP holds its annual Awards and invites Members to prove why they are a cut above other Members. Here are the winners for 2010 with a brief explanation of the type or location of the properties they are currently promoting.
Best Small Agent: UV10
Brazil property specialist UV10 sells a range of homes in the north-east of the country aimed at the holiday home and investor markets.
Best Medium Agent: Didum Sun Properties
Didum Sun Properties in an estate agent based in Didum, in Turkey's Aegean Coast. The company sells land and properties, ranging from one-bedroom apartments from £16,000 to up to five-bedroom bespoke detached villas priced up to £180,000.
Best Large Agent AND Best Staff Training: Property Frontiers
Property Frontiers, the only winner of two AIPP Awards 2010, prides itself on having access to well-qualified property investments around the world.
Best Developer, Western Europe: TM Real Estate Group
Established almost 40 years ago, the TM Real Estate Group is one of Spain's most successful and highly regarded homebuilders.
Best Developer, Central & Eastern Europe: Minoan Homes
Minoan Homes is a property developer located in Chania, western Crete. The company specialises in building a wide range of homes.
Best Developer, The Americas: Grup Immobiliari Natal Brasil
Grup Immobiliari Natal Brasil focuses on the Natal property market, particularly the subsidised housing and property investment sectors.
Best Developer, Africa, Asia & Australasia: Monopoly Property Group
Monopoly Property Group sells Australian house and land packages in high growth locations, typically where the government will be investing in infrastructure to support improvements.
Best Developer, Newcomer: Kapital International Investment
Kapital International is a property development and investment company with a strong focus on north-east Brazil, where the market is currently upbeat due to the region's expanding middle class. The company is currently selling serviced plots of land and offers to build three types of houses.
Most Outstanding Example of Customer Service: Rivermead Global Property
Rivermead Global Property, which sells a wide range of homes worldwide, reports that homes located outside the Eurozone, in places like Turkey and Egypt, are proving particularly popular among Brits buying property overseas.
Most Transparent Marketing Campaign: Halcion Homes
Halcion Homes specialises in the construction of luxury detached villas across Spain. The company is currently building a development of six individual villas on the Costa Esuri Golf Resort near Ayamonte in Huelva la Luz, on the Portuguese border.
For more information on the AIPP, visit www.aipp.org.uk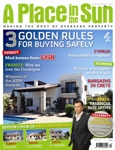 This feature appears in the May 2010 issue of A Place in the Sun magazine. Back issues are available to buy for £4.99 inc UK P&P. To order call +44(0) 20 3207 2920 quoting 'Issue 80'.