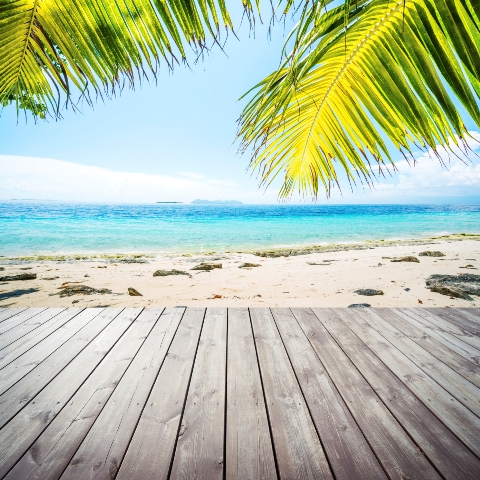 Last October Kate Mitchell, her partner Barbara Allan and their adopted son Liam, nine, left Cumbernauld, near Glasgow, for Australias Sunshine Coast, near Brisbane. Here, Kate tells us why they decided to make the break.
We had a months holiday in America and while we were there, we kept thinking, There must be more to life. We were really keen to try something different that would alter the course of our lives. We wanted more, for all our futures, especially Liams, so we started to think about our options. Liam is Barbaras great nephew; we adopted him after his mother died of leukaemia when he was aged one and a half. We first got the idea to emigrate when a colleague at another ambulance station told me about her plans to move to Australia.
We did a lot of research and spoke to people who had made the move or were planning to emigrate. We really liked the potential for us to build a different, more exciting future. In June 2007 I applied to work for the Queensland Ambulance Service, and in January 2008 I found out my application had been successful.
Knowing that I have a job when we move to Australia is reassuring and it means that Barbara can take care of all the practical things that need doing while I adjust to my new working environment.
I will attend a training school with the Queensland Ambulance Service for three weeks when we arrive, and after that we will know where we will be based. We will house-share with friends for a month at first. Barbaras main priority then is finding us a home, a school for Liam and taking care of everything we need to help us find our feet.
About four or five of us from the Ambulance Service in Cumbernauld are going to Australia at the same time and will be on the same course so we will be able to support each other. Barbara was an Ambulance Care Assistant in Cumbernauld so, when we are settled in, she will also apply to Queensland Ambulance service for work. We hope to be settled by the end of November. Liam has been paramount in our decision to emigrate. We realised how important it was to make sure he was involved in the process as this would make the transition easier for him and help him to settle in quicker.
International move specialists Crown Relocations were recommended to us by colleagues who had already emigrated. They have special guides, written for kids by kids; Liam was given one all about Australia, which he loved. It had information about the weather, food and customs so he knows more about what to expect. He also had special bright-red truck boxes to pack his toys in. Liam has adapted really well and is really excited about the move.
He understands that he wont see his toys for a while, but he knows its just for the short term and when he gets to unpack them again, we will be settling into our new life on the other side of the world. We decided to make the move because we want a better quality of life, now and for the future. We are thinking long term, about our retirement in 20 or so years time, but more about making sure Liam has a bright future. Well miss the rest of our families, but they are all keen to come and visit. We intend to take it as it comes, day by day. Weve rented our house out for a year, so we havent burned all our bridges. We can come back if we decide its not for us but nothing ventured, nothing gained.