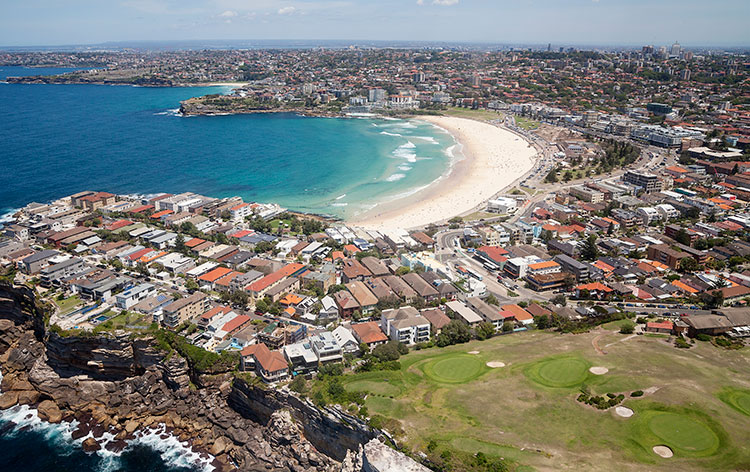 If you're a cash buyer then that's great news, you can skip this step. If you're looking for an overseas mortgage then read this guide all about getting a mortgage in Australia.
Basic Mortgage Facts
Max 80% loan to value for non-Australians, and up to 95% loan to value for Australian citizens
Max term 30 years
AUD $100,000 minimum loan
Rates from 4.69%
The market
Australian housing is among the most expensive in the world, but there are, of course, local house price variations, with Sydney and Melbourne experiencing the biggest annual price increases.
Some believe that the housing market is overvalued, but the pace of price rises is starting to slow. According to the latest CoreLogic RP Data capital city house price index, prices slid by 1.5 per cent in November 2015, leaving the annual increase at 8.7 per cent.
Is it still possible to obtain finance?
Eligibility criteria for mortgages in Australia are generally quite good, and you can still borrow up to 80 per cent of the value of a property if you're not an Australian national, and the minimum loan is AUD $100,000. Rates currently start from between 4 and 5 per cent and lenders will use affordability calculators, which can differ from one institution to another, so maximum borrowing amounts can vary significantly.
What is the lending decision based on?
A key calculation used in the application is the debt-to-income ratio, which establishes whether you can afford to maintain the mortgage repayments, so your existing liabilities including loans, credit card payments and maintenance are taken into account, together with the proposed Australian mortgage payments. All of this must not exceed 50 per cent of your net monthly income. Lenders will be looking for very detailed information about your financial status, so it's important to have your paperwork in good order. Your chances of being accepted for a mortgage will increase if you can prove that you have a sound financial profile.
At what stage should I apply for a mortgage - before or after I've found the property I want?
It's sensible to get the mortgage process started as early as possible, even if you've not begun to look at properties. In particular, you need to establish how much you can afford. An 'Approval in Principle' will tell you exactly how much you can borrow and what price range you can realistically consider when conducting your property search. It will also prove that you're a serious buyer, could make you better placed to negotiate price with the vendor. Even better, it costs nothing.
Should I go directly to a bank to get the mortgage?
You can go directly to lenders in Australia, but each one has different criteria and you may not necessarily be offered the most suitable loan, or the best deal available. A specialist broker will know the exact mortgage application requirements and can source the best possible deal. They'll also know of any restrictions and administration requirements, which will save you a lot of time, cost and hassle.