Download our Australia Emigration Guide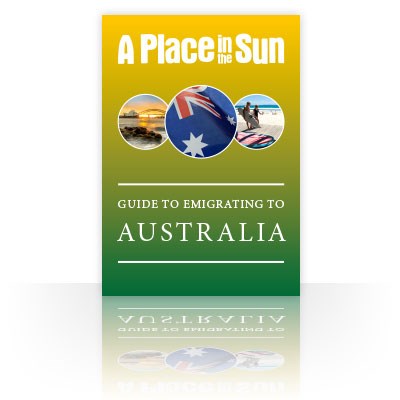 Welcome to A Place in the Sun's in-depth guide to emigrating to Australia, it has been written to help you decide whether the land down-under is the right place for you.
Here's what you will find inside our guide:
Why Move to Australia?
Visas
Applying
Visa advisors
What kind of visa
Work visas
Stage one – skills
Stage two – expression of interest
Stage three – invitation to apply
Sponsored visas
Other visas
Where to live and work in Australia
Download Guide here
---
If you want to know more about how we store, secure and use your personal data, including website cookies, please take a look at our Privacy Policy.
This page can only be accessed via an official download link.