Download our Australia Emigration Guide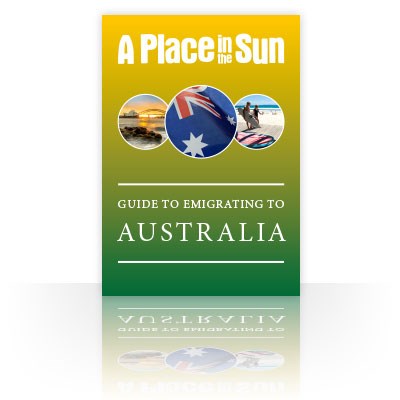 Welcome to A Place in the Sun's in-depth guide to emigrating to Australia, it has been written to help you decide whether the land down-under is the right place for you.
Here's what you will find inside our guide:
Why Move to Australia?
Visas
Applying
Visa advisors
What kind of visa
Work visas
Stage one – skills
Stage two – expression of interest
Stage three – invitation to apply
Sponsored visas
Other visas
Where to live and work in Australia
Download Guide here
---
By downloading this guide, you agree to be contacted by the guide's sponsor, and by A Place in the Sun. You will be able to opt out of each type of email communication you receive by clicking the 'Manage your subscriptions' link at the bottom of the email.