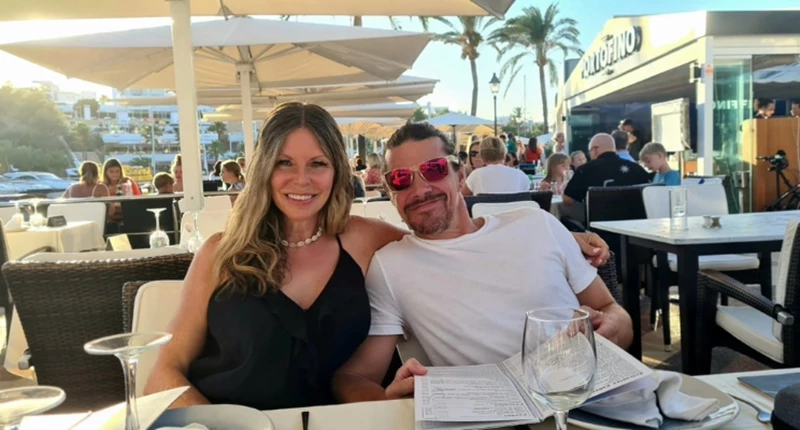 "Yes we love our new home – but it's not property five."
Carrie Farram and Alex Langford from Tonbridge in Kent got together seven years after meeting on a dating app. In September 2021 they flew out to Mallorca with Ben Hillman looking for an apartment with £220k. The show concluded with them having their counter offer of £237k accepted on property number five…
Two years have passed since Carrie and Alex went out filming and since they've got married – on the island …and they have bought a new home there. But it wasn't property number five, Carrie reports.
"On reflection we decided we didn't like that property – I didn't like the inside. So we pulled out. But we continued to look.  We went out again in May 2022, and completed on it in October 2022. The show certainly galvanised us into action!"
The couple ended up buying on a lovely complex of nine apartments in Cala d'Or – a complex that had previously featured on the A Place in the Sun TV show, as it happens. It's a two-bedroom apartment, close to the beach – sometimes their daughter Amber stays too. "It's ideal, and it's a ground floor apartment so we it's easy to go to the pool, which we love," she says.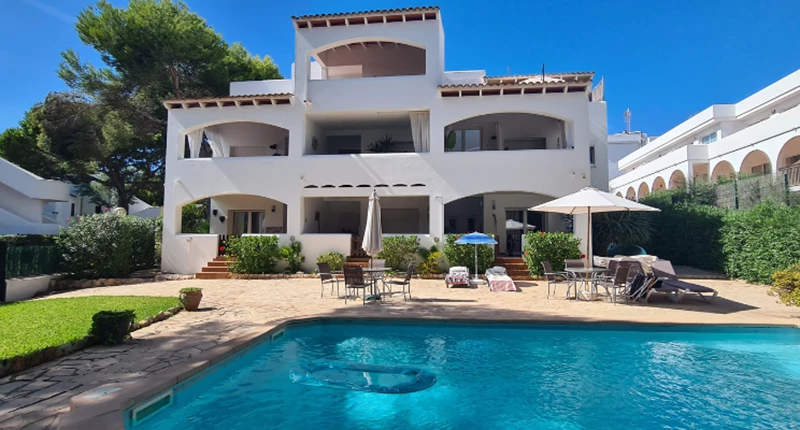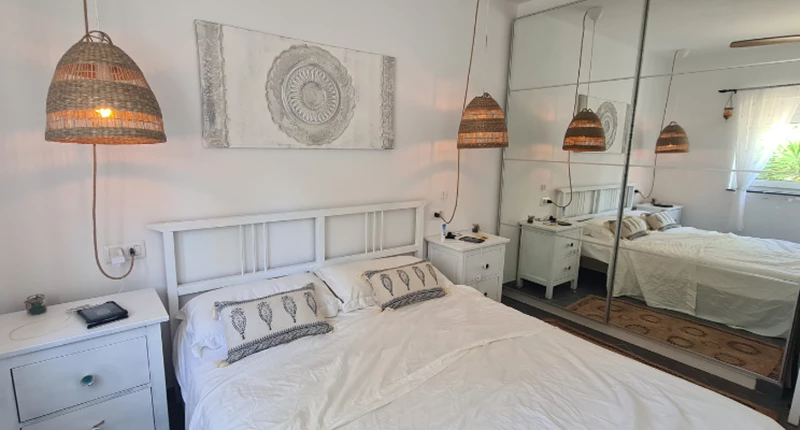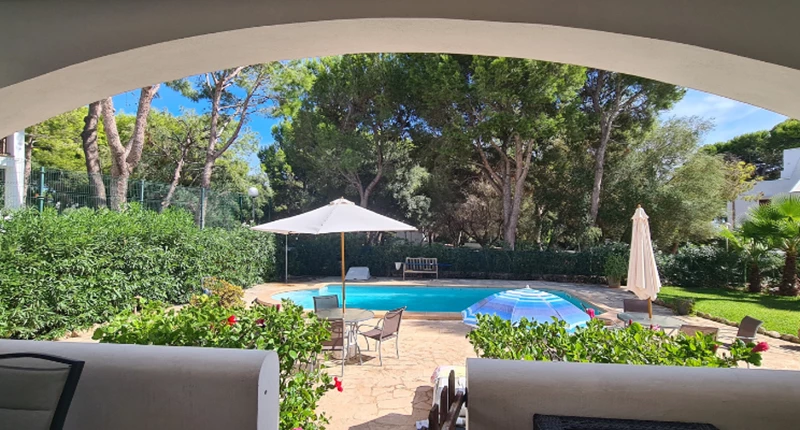 With pretty gardens and a gorgeous swimming pool between the residents, the community fees are €1,500 a year, including water costs. "It's a nice mix of people: we have British, German, Polish and French neighbours. We help each other out when needed, it's very useful to have them to keep an eye on the property when we are not there."
Of the purchase process, she says it was easy, took eight weeks and they used a 'great' lawyer to buy direct from the seller, saving estate agent fees. "We feel very lucky to have bought it when we did. Since then prices have increased a lot – we reckon it's gone up by around 35 per cent."
They love going out when it's low season too – in December there's great cycling and walking, the beaches are quiet, the flights are cheaper. "But I love April too, when all the spring flowers come out, and there's all the white, frothy almond blossom. We appreciate the seasons more, as probably wouldn't have gone out at those times if we didn't have our own home there."