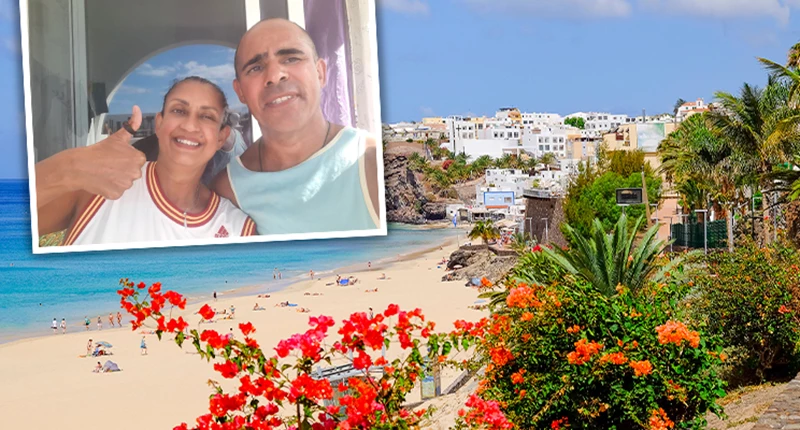 "It's great – but we just want to move out there full time."
Former HR administrator Surinder (known as Sid) and Steve Burton, a gas engineer, from Coventry have always dreamt of moving to Spain. The couple, both 54, have three children – aged 19, 20 and 27 – are really excited to start a new chapter of their life together. Following a visit to A Place in the Sun show at Birmingham in September 2022, they went out to film in Spain just a couple of months later looking for a two-bedroom property with a budget of £100,000 in Fuerteventura in the Canaries. The show concluded with them accepting the counter offer of £117,500 for property number two, and some happy tears were shed…
Sid and Steve are so delighted to have bought a place in Spain but are just going through the slightly less easy process of applying for visas. "We are just so keen to go out and have a sort of gap year," says Sid, who hopes to open up her own beauty salon there. "We are just waiting on our applications."
So following the filming in November 2022, the couple completed on their property in Caleta del Fuste around seven weeks. Caleta del Fuste in one of the island's largest resort towns, on the east coast, and the couple had visited it on holiday several times.
Hear Steve and Sid's story LIVE at our Birmingham exhibition on 23rd September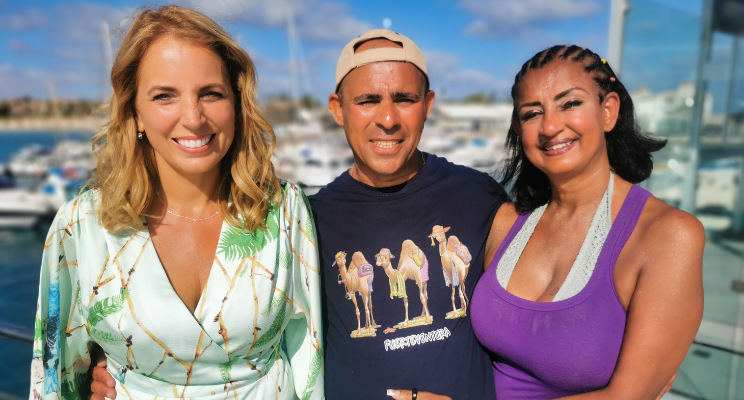 We're so excited to catch up with Sid and Steve at A Place in the Sun Birmingham. They'll be reuniting with Jasmine Harman to chat about their experience on the show, and tell us all about their new property!
"Going on the show was a bit surreal. I always watched the show and wanted to go on it, but never thought I actually would," says Steve. "We definitely wouldn't have ended up buying if we hadn't have applied to go on the show – and then it all happened so fast!"
It was a pretty smooth purchase process and a lot quicker than buying in the UK, he says. Whilst Steve was still working, Sid headed out to Fuerteventura again in March to complete the legals, get the keys and set up utilities.  The property was fully furnished in a style that the couple liked so they've had to do very little to it, bar buying new linens and rugs.  "The former owners, who were Italian and moving to Norway left us cutlery and everything," says Sid.
In June they met the president of the housing development and joined its whatsapp group. The other residents are a mix of Spanish, Italian, German, but mainly Spanish, with a lot of long-established families living there. "The feel is residential rather than holiday complex, it's fairly quiet which we like," she adds.
The running costs are relatively modest too. Community fees are around €75 a month, water €15-20 per month, internet €25 and the council tax less than €300 for a whole year.
Sid hopes to open a salon in Caleta del Fuste when they have settled there full time. She's spotted a bit of a gap in the market. "We love it there and are going back in September [this month]. It would be great if manage to get our visas through and we can just get out there full time and start an exciting new stage in our lives."