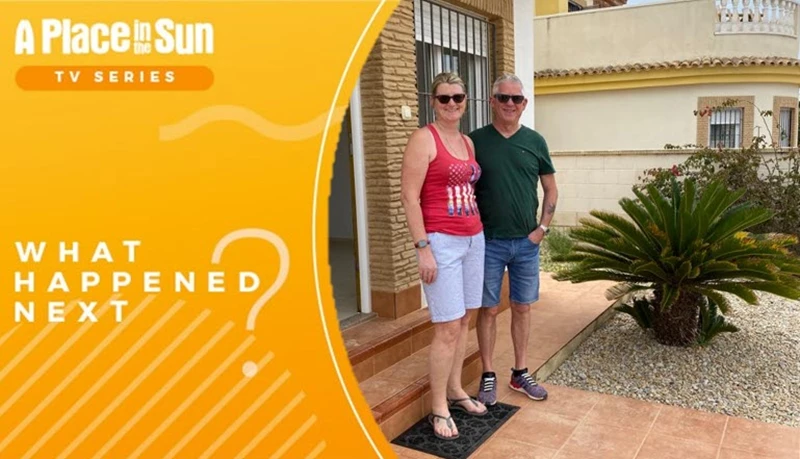 Kate and Wayne Peach from Brewood in Staffordshire fell in love with the village of Pinar de Campoverde an hour from Alicante in Valencia and were seeking a two-bedroom house for holidays that they could also share with their family – they have three sons from previous relationships. The couple, who both work in the rail industry, filmed the programme in February 2022 with Lee, and ended up buying Property 3 in Sucina, across the border in Murcia, for £77,731 …
The couple are able to share the good news that that the purchase went through in just eight weeks. "There were no hiccups, and it was a very easy process," says Kate, 49, a manager.
Despite both working full time, the couple have managed to make the most of their new holiday home by going out nearly every month since. "It's very easy to go for a long weekend, or five days. We are nowhere near our 90-day limit," she adds, referring to the 90-day in any 180 rule since Brexit.  Wayne, 60, also goes out with his friends.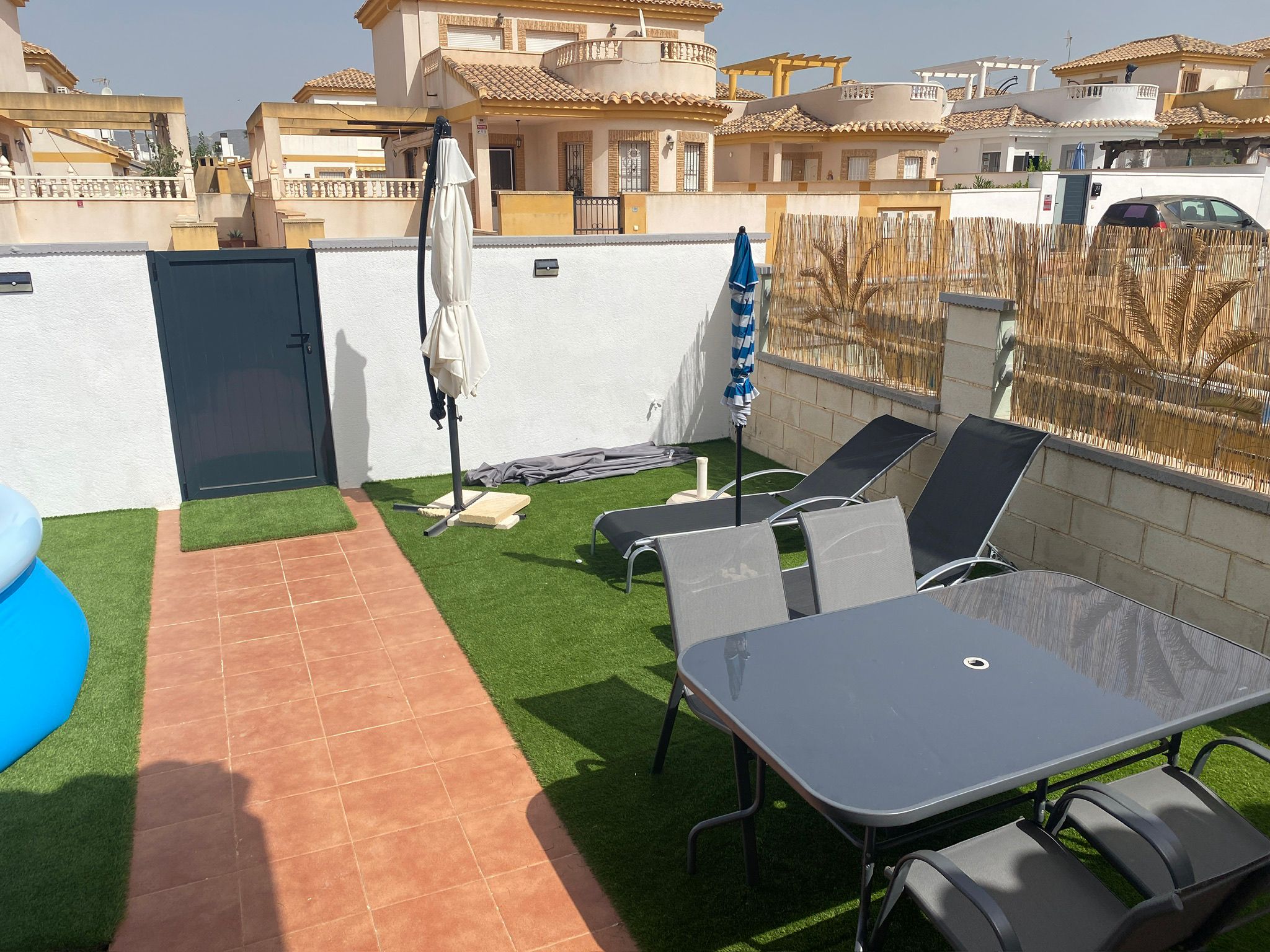 The three-bedroom property was purchased unfurnished but they had fun shopping for items in IKEA in Murcia, and also Beds & Sofas, a shop in La Zenia. The result is a colourful and comfortable home pictured here.
 "We've done a lot of work to the outside, putting down astroturf and building up the garden walls," she says. "The neighbours are all very friendly. It's a really nice mix of Spanish and British, with also some Dutch. Sucina is a lovely village."
On why they ended up buying in a different Spanish region, in a place they had never been to was down to the ingenuity of the TV researchers, she says. "Bob told us to Google the village and see what we thought. When we saw it during the filming we just instantly knew it was right – even though we had only had 50 minutes there. It is small, traditional but with some great little bars and a good atmosphere."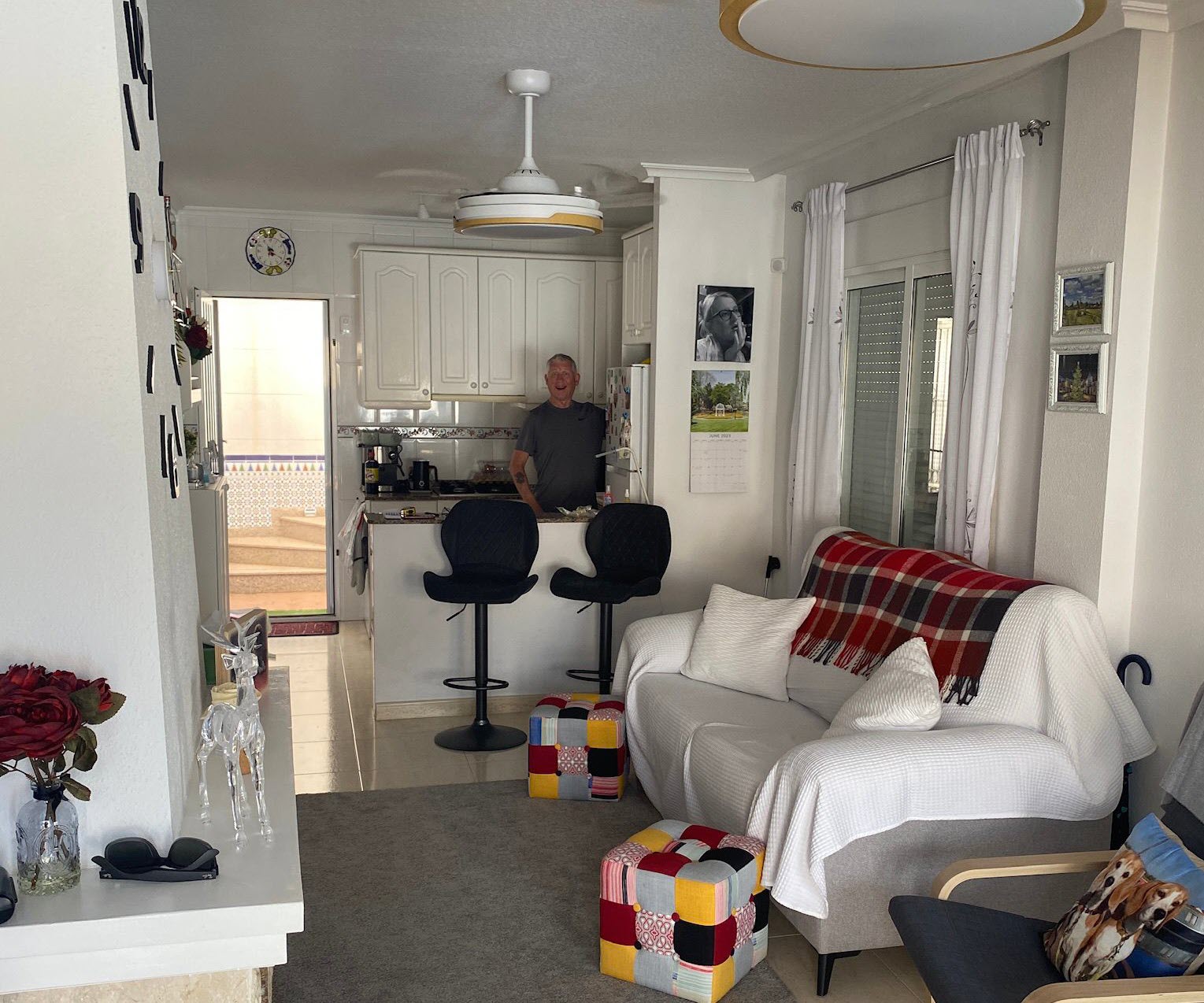 Sucina is close to a number of golf resorts, including Hacienda Riquelme and La Peraleja, but the couple's favourite is New Sierra Golf. "It's a nice course but also affordable," she says, adding they've bought some clubs and it's great being able to leave all their kit at the house when they fly home.  You can find two-bedroom townhouses in the town listed for around £100,000 – some good negotiating skills like Kate and Wayne might help.
And have they explored the national park and hiking trails of Pinar de Campoverde that were featured on the programme? "No, we haven't once been back to Campoverde," laughs Kate. "We are really grateful that the TV team suggested it. We did love being on the programme." And her advice for anyone else thinking of buying in Spain? "Just do it. A lot of people say it's not easy to do it, but we say that it can be."