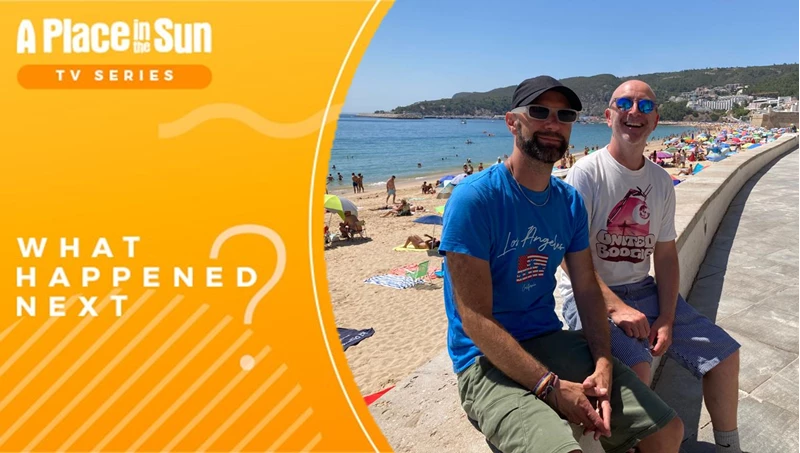 Hendrik Kraetzschmar and Tony Ereira from York fell in love with the coastal region around Setúbal, south of Lisbon in Portugal. The couple - Hendrik is an academic at Leeds University, Tony, a music producer –were seeking a two/three-bedroom property for holidays and extended stays with their two adopted daughters, aged 9 and 12. . They filmed the programme in November 2021 with Danni Menzies, and ended up buying Property 2 in the old fishing town of Sesimbra, for £337,500 …
We catch up with the couple in August, where they are spending the summer with their daughters in their now not-so-new apartment, enjoying trips to the local beach, outings to the countryside and visits to nearby Lisbon.. "We love it here," just about sums it up.
 Their new home was only completed a year ago. "The negotiating and purchase went through fairly quickly, but it was slightly frustrating having to wait for it to complete during last summer – we thought it would be ready by then," says Hendrik, 49. "We then shopped around to furnish it – from IKEA and a great vintage furniture store called Cantinho do Vintage that is located near Lisbon Airport."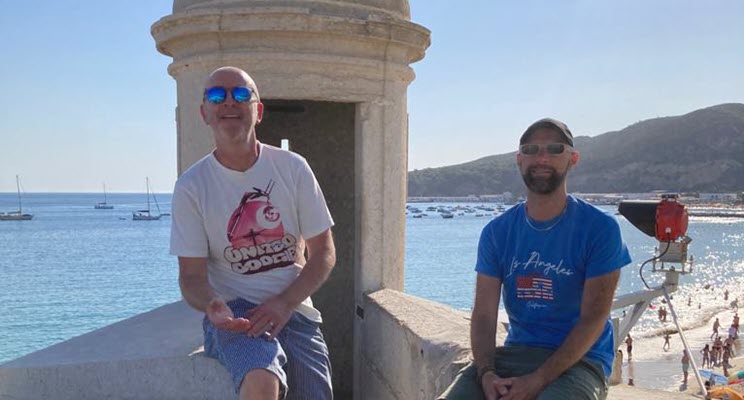 Although they initially thought they wanted a place with character and local charm, they now appreciate the ease and convenience of the new-build apartment they have bought and filled with an eclectic range of colourful contemporary and repro furniture. Plus the view from the balcony – of the castle, the hills, the town and the sea – is hard to beat.
Likewise, Sesimbra was not their first choice initially – it is a few kilometres west along the coast from Setúbal which is a mini version of Lisbon – but they love the small beach town with great fish restaurants, dive sites and the Serra da Arrábida mountain range on their doorstep.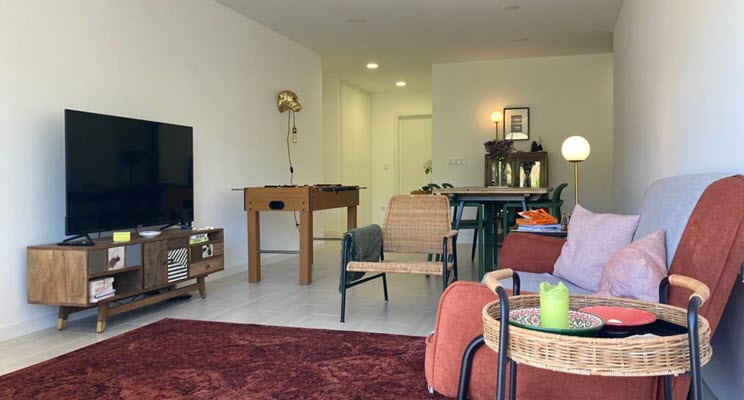 Their apartment building offers a nice mix of owners, including Portuguese, Germans, Americans, British and Ukrainian residents. "I come out quite a lot as it works well as a writing retreat," adds Hendrik. Tony, 52, , has Portuguese heritage and Hendrik and the children are dual British-German citizens so their EU passports mean that they don't have to worry about a 90-day limit. "We have explored hiking trails, been to a Blur concert, and spent a lot of time on the city beaches of Sesimbra - the sand is pristine and there are kayaks, pedaloes and other activities to keep the girls busy," he adds.