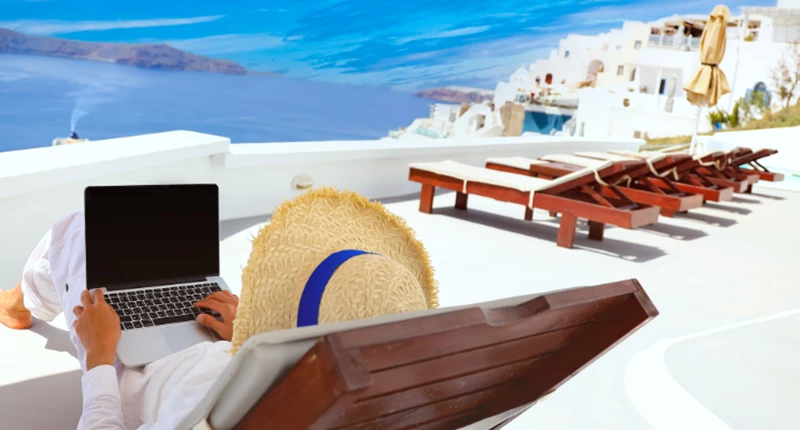 Working from anywhere is a trend that is here to stay for many people. The attraction of moving around, mixing things up, escaping the winter months – there's much to love. Add in some tax benefits – that some countries offer – and the offer becomes even more tempting.
Since the pandemic a number of countries have been introducing their own versions of the digital nomad visa. Barbados launched its Welcome Stamp remote working visa in 2020 and was an immediate hit. Caribbean neighbours Antigua, Bermuda and Anguilla followed, and amongst others with the biggest lifestyle appeal are Greece, Croatia, Malta, Costa Rica, Dubai, Mauritius and Montenegro. Italy is launching one too.
But perhaps of most interest to British nomads, are those launched recently in Spain and Portugal. In fact Portugal is the top choice of nomads in Kayak's 'Work from Wherever Index' of 2022, based on an analysis of travel costs, local prices, accessibility, health and safety, weather and remote working capabilities. Number two is Spain, then Romania.
The Portuguese government launched its one-year digital nomad visa to allow non-EU nationals to stay there for more than 90 days. There's an income requirement (four times the Portuguese minimum wage; around €2,820 per month) and you need to have healthcare insurance. Applications are made through the Portuguese Consulates in the UK.
Spain is still the top choice for the British and the Spanish government has brought out a remote working visa too. There's been a real uptick of interest with one agent reporting an applicant of 68! It has a minimum income requirement, requires health insurance and it's easier to apply for from Spain.
Read more
Bear in mind that it if you apply for it from Spain you can get one for three years; if you apply from the UK it's just one year. It can be pretty quick when done from Spain as one applicant told us.
Remote workers need to beware that they will become tax resident they stay for more than 183 days in many countries – and British nationals must not overstay their 90 days in 180 without a visa in the European Union.
Some visas offer attractive tax rates for residents, or exempt you from paying tax locally, such as Barbados's Welcome Stamp (minimum earnings: USD50,000 per year). In Spain, it is also possible that you can benefit from an expats tax regime – but seek specialist advice on your tax position before you go.