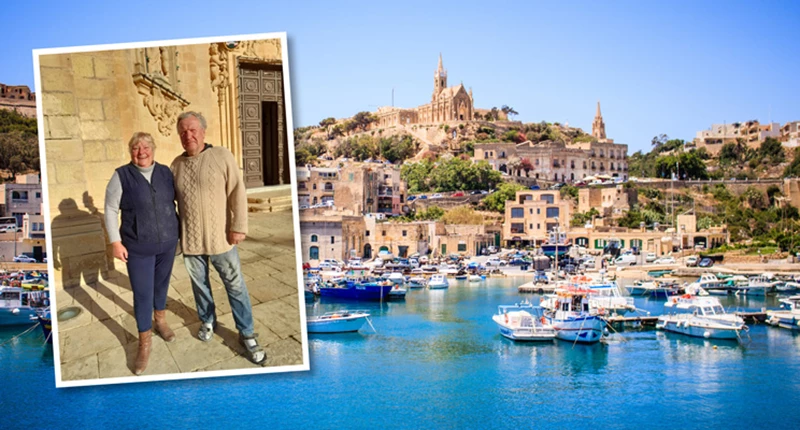 After a life spent moving around the world for work reasons, Alison and Paul Rutland decided to spend their retirement on Gozo, the low-key next-door sister island of Malta.
Originally from Portsmouth, the couple describe most of their adult life as pretty 'nomadic' until they moved to Gozo and really their only connection to the UK is the fact their two sons, in their mid-thirties, live there.
"We thought where shall we retire to? Considering the 'normal' retirement locations of France, Italy and Spain, we weren't especially inspired, but then visited Gozo to celebrate our silver wedding anniversary and knew it was the place we wanted to be," says Alison, 66, a former sonographer. Gozo is much greener and enjoys a slower pace of life in Malta, a larger island where the northern part is quite densely populated and also traffic clogged at times.
Find properties for sale in gozo
"Southwest France was nice, and also Northern Italy, but we thought the cost of living would be higher than in Gozo, too, and the island just ticked all the boxes for us: a great climate, only two hours from the UK, English-language speaking, left-hand driving, and lots of Anglo-friendly aspects," she adds.
The deeply entrenched British culture on the former British colony and current Commonwealth country was definitely a factor, but the sailing opportunities were also important to Paul, a keen yachtsmen who joins crews to take trips to Sicily or Greece. "Being in a southern climate was also important; some injuries after a mountaineering accident a few years back are not great in a cold, damp British winter," says, Paul, also 66, who used to work for an international company.
Ten years ago, the couple bought a farmhouse in Gozo to renovate, and have now just bought another property in the Gharb area on the western tip of the island, both through the estate agent Frank Salt Real Estate. It's a large property consisting of three flats they are going to reconfigure, with a swimming pool, on a large piece of land. "Our friends call it the Rutland chateau!" says Paul. The couple enjoy a lively social life with the expats living on the island, a mix of BBQs, dinner parties and get-togethers at open-air opera performances in the main square of the historic village of Gharb, to give one example of an annual fixture.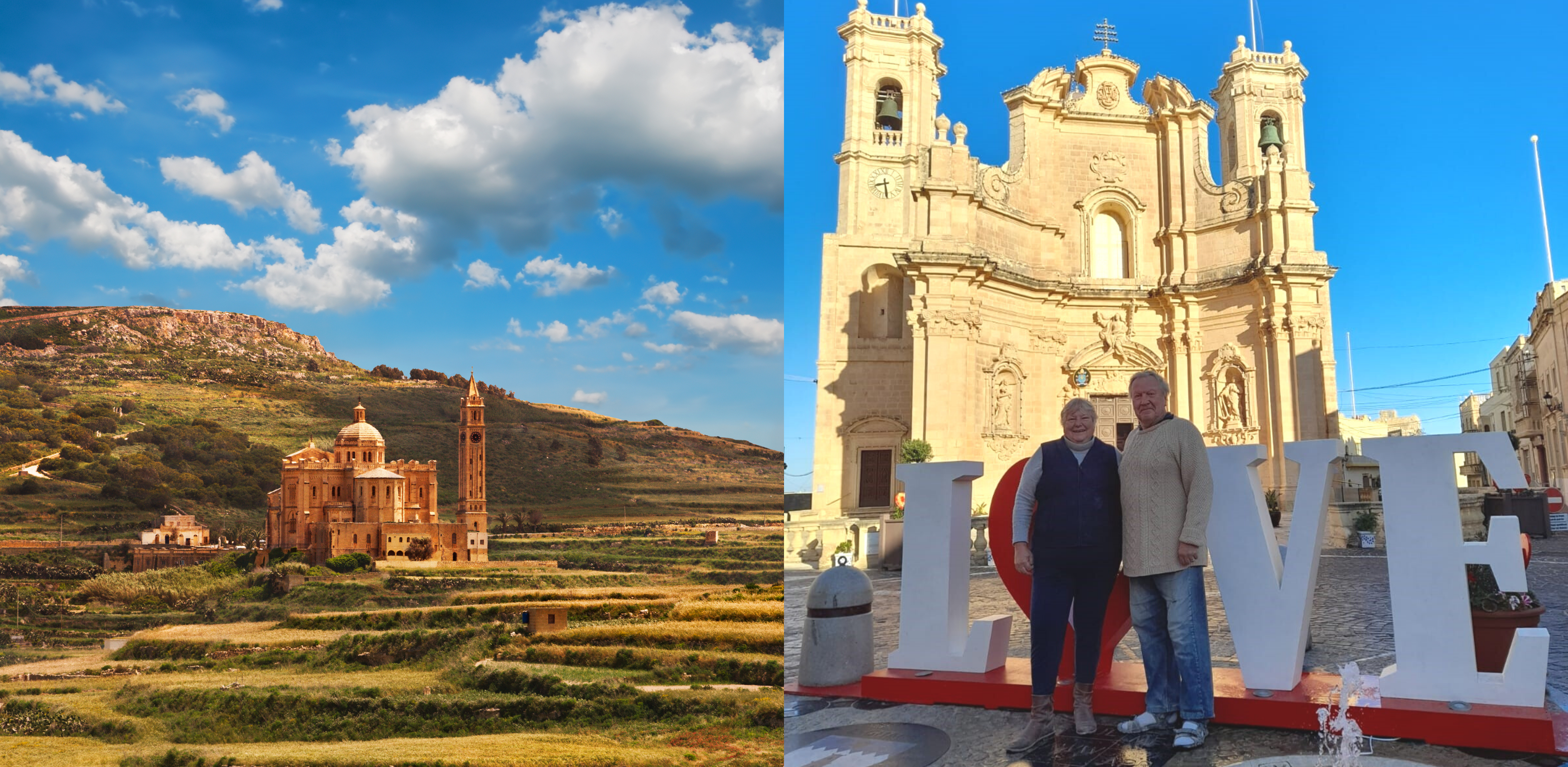 Moving to Malta prior to Brexit, they have been registered as full-time residents for several years, and they report the healthcare is superb. In Victoria, the main town, Gozo General Hospital has a state-of-the-art campus for the Barts and the London School of Medicine and Dentistry. "I get to see a GP pretty quickly if I need to," adds Paul.
Although tax wasn't a major consideration for the Rutlands, the Maltese government  also offers incentives for retirees moving to the two islands, including a flat tax rate of income tax on pensions. Post Brexit, there are minimum income requirements needed for residency for Britons, including those looking to take up the Malta Retirement Programme.
Find out more about moving to Malta in our new Relocation Area.