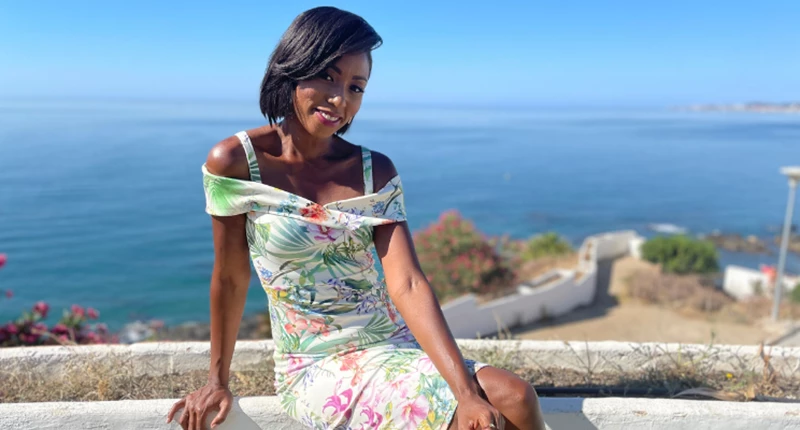 When you tune into the new series of A Place in the Sun this month you will spot another new face presenting the show: Leah Charles-King. Bringing some glamour and years of experience from the music, radio, TV worlds, Leah also comes from a family steeped in property investment. Editor Liz Rowlinson got the complete lowdown - watch the Zoom interview - or read the highlights below!
Where's home past and present?
I was born in London and still live there. I come from a family who have been doing buy to let in the city for many years and when I was growing up I would often help with project management, renovation and interior design. As a family we also loved to travel abroad and we have built our own properties in the south of Saint Lucia near the Pitons and family have property up north in Rodney Bay; but most of our land is in Grenada. In fact a dream is to build my own Place in the Sun in Grenada with my parents.
Touring with Lionel Richie...
I was a child actress - I was in Billy Ocean's Get Outta My Dreams, Get in My Car video [1988] and also appeared with Floella Benjamin and the late Barbara Windsor in some kids tv programmes. Then I got into singing with two of my cousins, and we formed an R&B girlband called, 'Kleshay' - signed to Sony Music. We had two UK top 40 singles in 1997-1999. We had a great Arena tour supporting Lionel Richie - who was lovely to my whole family - and I've done backing vocals for George Michael, the Lighthouse Family, Andreas Bocelli and Mary J Blige.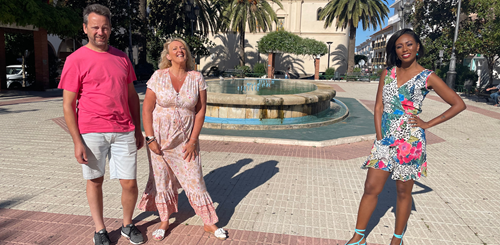 Then life as a TV presenter beckoned…
In 2001 I became the first ever (and only to date) Black female Continuity Presenter on CITV (Children's ITV) in its 45-year history. In the past 22 years I have worked for the BBC, ITV, Disney Channel, Channel 5, Sky Television and major brands such as Redbull, Sony, FCUK, BET Awards, Soul Train Music Awards, Screen Nation, Betfred and Mecca Bingo. I've also loved doing radio shows, especially my own Drive-time show on The Beat London 103.6fm.
You've been honest about the challenges of being bipolar
Yes, I hid it for nine years, because I thought prospective employers would think I'd be a liability, but now I am an Ambassador for Bipolar UK and talk openly about my condition in the media. I've had highs and lows over the years and would often run to St Lucia when I was having a tough time, where my late grandmother would be a huge help and support. But presenting is the best medicine for me; it was being overlooked within the industry or not having work that was often a trigger for my low mood. Different routines on location can make it tricky; so having a good night's sleep is vital for my mental well-being. Music is also a tonic - I have a song for every mood. Landing this job stands for so much more than just an average gig, for me it's about having faith and not allowing bipolar to be an obstacle.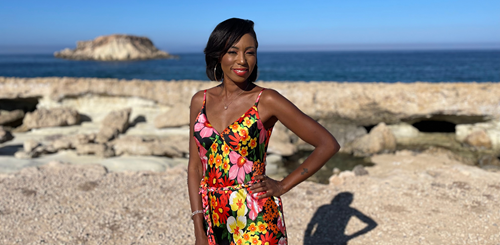 And so onto your new job…
My parents have been watching A Place in the Sun for 20 years! It's their favourite show, and I've been secretly filming in Spain and Cyprus since July, which they are very excited about. My grandmother in St Lucia passed away last year and I really miss her, so travelling with the show has helped fill the void a little.  Being on the team has been a lot of fun - I already knew Jean [Johansson] from our children's TV presenting days on Disney Channel, and met Scarlette a few years ago where we've since become close friends. I met Jasmine and Laura recently at an APITS party and they were lovely!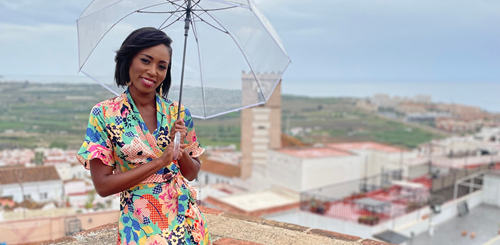 Where would you love to visit?
Anything Caribbean! Or Cuba, Brazil…South America really intrigues me. Costa Rica would be great too. We are filming some episodes in the Caribbean but am off to France instead. I've had quite a good success rate so far with my shows, but I won't give away too many spoilers for now!
*Leah will be appearing on 15th November, helping property hunters in Islantilla in Spain.
Instagram: @leahcharlesking