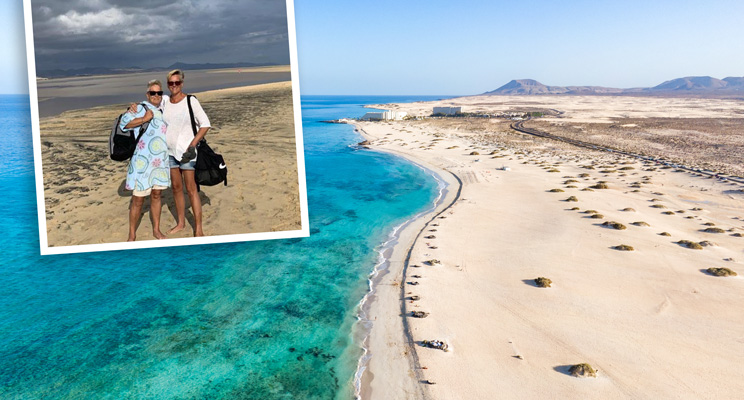 It was pure serendipity that exactly a year ago Elaine Whicheloe ended up on a flight to Fuerteventura in the Canary Islands and decided to move there.
All set, with her partner, Ann, to head to the Costa de la Luz in the south of mainland Spain, they had to change tack as the UK prepared for its second coronavirus lockdown. "We'd sold our home in Sevenoaks [Kent] just before Boris Johnson announced the lockdown, so we were homeless," says Elaine. Ann had sold her commercial cleaning business and they were thinking of a year out to plan the next stage of their lives.
"Flights to mainland Spain were cancelled because the country was locking down there. We thought: where can we get to where Covid rates were still low?"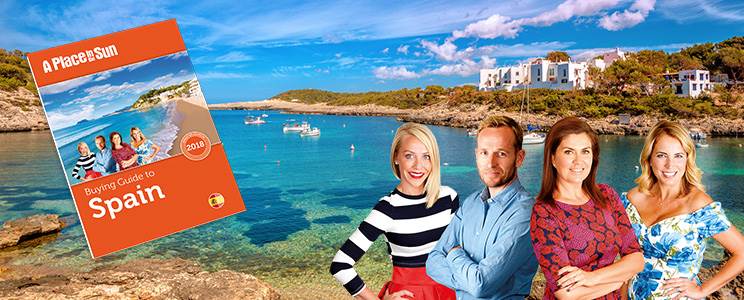 DOWNLOAD OUR SPANISH PROPERTY BUYING GUIDE
It just happened they could get an Easyjet flight to Fuerteventura. They'd been to the island separately, many years before, and they discovered there was much more to it than the barren, windswept terrain they'd remembered.
"It's just a diverse place – with white-sand Caribbean-like beaches but also rocky parts that look like Northern Cornwall – but all over it's a really friendly, laid-back island," says Elaine, 54, who'd given up her job working for house-builder Taylor Wimpey in east London. It was through scouring properties for sale on aplaceinthesun.com whilst sitting in their rental apartment that Ann came across some properties listed by the estate agent Goldacre Estates.
"Alex Goldacre spent three days showing us lots of opportunities and on the last day he took us to see a 'wild card'. Not in an area we would have picked but we instantly fell for the house and put in an offer! John [Goldacre] and his team helped us with everything. Buying, currency transfers, opening up bank accounts."
The house was in Parque Holandes, a village in the northeast of the island, south of the main hub of Corralejo. "The community is a really nice mix of detached villas in different styles, and just below the national park [of Corralejo]. Our budget was £450,000 but we found a three-bedroom house for just under £250,000," she says. "It was amazing being on the beach in November, which we wouldn't have been able to do if we'd been in Costa de La Luz, as planned."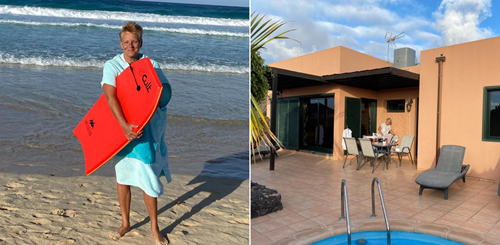 The couple hurriedly expedited the sale with the help of Glex & Co lawyers who helped with their residency application before the Brexit deadline. "We registered with the local municipality padron (using our rental home address) just before the end of the Withdrawal Agreement."
The couple are exploring the island and getting to see how the tourism market works so they might purchase a business within the sector. They've been having a bit of work done on the house, doing a lot of watersports, and adjusting to the slower pace of life, says Elaine. In the meantime, she has put her property sales expertise to good use after being asked by their estate agent if she fancied doing a bit of telemarketing, and her 'commute' to work is a 15-minute coastal drive through the national park. "It's a dream come true after years of watching endless couples search for their perfect property on the TV show. We are now one of them!"